Home > Travel Insurance
---
What is the importance of getting Travel Insurance?
When travelling, many unexpected incidents can occur, such as illness, baggage loss, trip cancellation, etc. Travel insurance protects you against any unexpected loss so that you will be hassle-free to enjoy your travelling.
Travel insurance will protect you against unforeseen situation that may happen during your trip.
You fall sick or have an accient during your trip
Your baggage, personal effects or travel documents are stolen; your credit card is used fraudulently; your baggage is lost or delayed during your trip,
You have to compensate others if you break something or hurt someone negligently.
You have to cancel or shorten your trip for an emergency, but cannot get a refund or extra cost is incurred.
You will also have full 24/7 access to worldwide emergency assistance service including:

Emergency assistance hotline
emergency medical evacuation
Repatriation/Repatriation of mortal remains.
You further have a family option to protect your children on your trip with:
Check out more about different travel insurance plans offered: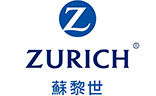 Please do not forget to arrange one before leaving home. Just feel free to contact our Travel Specialist
for further information.

Newsletter Subscription: 訂閱最新旅遊資訊
Site Map · Privacy Policy 私隱政策(只附英文版)
© 2020 Exotic-Holidays.hk · All Rights Reserved