Home > Destinations > Africa > South Africa > About
---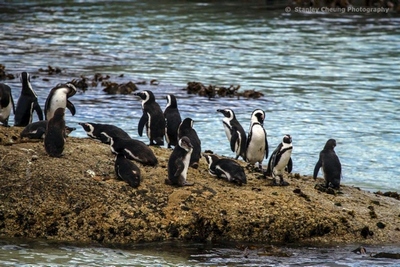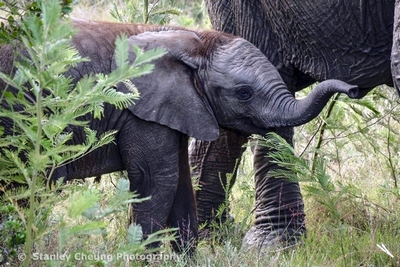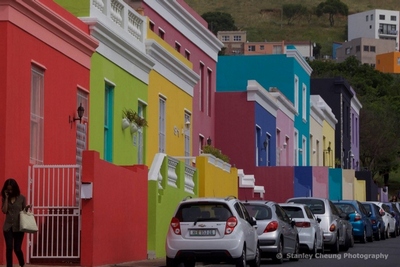 South Africa
Location
South Africa is located south of the Limpopo River, on the tip of the African Continent. To the west is the Atlantic Ocean, while the warm Indian Ocean lies off the east coast. This gives South Africa its spectacular range of bio-diversity - one of the largest in the world as it encompasses the independent mountain kingdoms of Lesotho and Swaziland, and is bordered by Namibia in the north-west, Botswana and Zimbabwe to the north, and Mozambique in the north-east.
Provinces
South Africa is divided into nine provinces:
Eastern Cape,
Free State
Gauteng
KwaZulu-Natal
Mpumalanga
Northern Cape
Limpopo
North West
Western Cape
Best time to Go
South Africa is an all year round destination. However there are certain regions that are more popular at different times:
The northern regions are good destinations in the winter months as game viewing is at its best and the temperatures are very mild (maximum 20°C - 23 °C). There is very little winter rainfall in the north.
The southern regions are summer destinations with low summer rainfall and temperatures reaching 28°C - 30°C or region.
Namaqualand in the Western and Northern Cape Provinces becomes a floral measterpiece in spring (mid-August to mid-September), when the desert like terrain is transformed into a carpet of lowers and draws thousands of visitors.
The warm waters of the east coast make for almost year-round swimming.
Winter is mild, except in the highest parts of the country.
South African tend to take their annual holidays in summer and this causes tourist destinations to be overcrowded from mid-December to late January, as well as during the other school holidays.
Climate
In the souther hemisphere, the seasons are opposite to those in the northern hemisphere.
| Spring & Summer | September - February |
| --- | --- |
| Autumn & Winter | March - August |
South Africa is a big country just south of the tropic of Capricorn, but it is the topography and surrounding oceans that influence its climate, rather than the latitude. Although the climate varies from region to reion, it is generally mild and sunny throughout the year. On the whole it is a dry country with a mean annual rainfal of 502mm. Snowfall is limited to the highest mountain peaks. Summer temperates average between 15-30 °C at midday.
KwaZulu-Natal has a sub-tropical climate with high humidity in summer.
The southern Gauteng region has hot summers with occassional thundershowers and frosty winters, while the eastern part of this region (known as the Lowveld) enjoys mild winters. The Cape interior and the Free State have similar weather conditions to the southern Gauteng region. The Western Cape region has a Mediterranean climate with warm, dry summers and cold, wet winters.
Communication
The internation dialing code for South Africa is +27.
Currency
The unit of currency is the rand (R), which is divided into 100 cents. Notes are in R200, R100, R50, R20 and R10. Coins are in denominations of R5, R2, R1 and 50c, 20c, 10c and 5c.
Electricity
Voltage in South Africa is 230 to 240 volts, 50Hz. Three (or two) prong, round pin plugs are used.
Hotels usually privde dual voltage razor sockets, 110 to 210 volts or 220 to 250 volts. Some game lodges do not have electricity. These lodges generally run on generator power for lighting and refrigeration and this power only runs at certain times of the day. At these lodges you probably will not find plug sockets in your rooms or tents.
Medical Expenses
Medical services in South Africa are good in urban areas and in the vicinity of game parks and beaches but are limited elsewhere. Doctors and hospitals often require immediate cash payment, but usually accept major credit cards. It is advisable to secure medical cover on your medical insurance before arriving in the country. Note that major hotels have contracts with physicians and dentists.
Visitors are however advised to bring along supplies of specialised medication they may require. Otherwise, medicine may be purchased at pharmacies and emergency pharmacies are open all night. If travelling to the Kruger National Park, it is essential to ake maleria tablets - ask your family dictor for advice.
Roads
Driving is on the left, sign posting in English. An international Driving Permit should be obtained (but not essential). In order to hire a car in South Africa, you must have a valid driver's license for at least five years. Speed limits are 120 km/hour (freeways) and 60km/hour (towns and cities).
Tax
Value Added Tax (VAT) of 14% is levied in South Africa. Overseas visitors taking goods out of South Africa are able to reclaim the VAT, which they paid on these goods. Reclaiming VAT is only applicable for goods that you are able to produce at the airport and not for any services whatsover.
When purchasing your products you should request a tax invoice. The shop's VAT number must appear on this invoice. As you are checking in at the airport upon departure, you should approach the customs official who will compare your invoices with the goods purchased. Once your invoices have been approved and stamped, the VAT Reclaim Office will refund you the appropriate amoutn. VAT Reclaim Offices are found at Johannesburg, Durban and Cape Town Airports.
Newsletter Subscription: 訂閱最新旅遊資訊
Site Map · Privacy Policy 私隱政策(只附英文版)
© 2020 Exotic-Holidays.hk · All Rights Reserved.