Home > Destinations > Africa > Kenya > About
---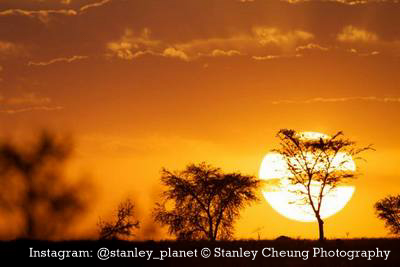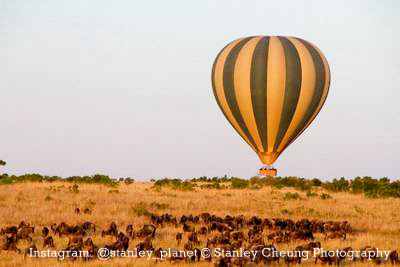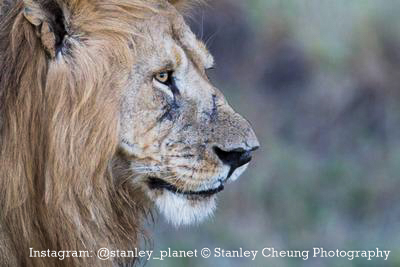 Kenya
肯亞



A Remarkable Safari Experience!




Kenya enjoys 45 game parks forming the most diverse habitats from dry arid regions through to marine parks. All are richly stocked in wildlife.
GAME RESERVES
MERU National Park
Offering the widest variety in landscapes and habitats from rainforest, swamp to rich savannah, fed by 3 rivers, this unique wilderness has some of the finest wildlife including Leopard.
Located just east of Mt. Kenya, 224 miles by road from Nairobi, the well-watered South at 1,000 feet provided temporary home to Elsa the Lioness and her son "Boy" - you can visit Elsa's camp on the Ura River. In sharp contrast the wilderness region and foothills to the North at 3,400 feet offer energetic visitors the timeless tradition of an "on foot" safari with experienced ranger/guide and porters to carry equipment and provisions. Big Game includes White Rhino- unique to the Meru.
SAMBURU & SHABA
A getaway delight for the connoisseur who may well chance upon a Leopard. Dramatically hot under the harsh equatorial sun, watered by the Uaso Nyiro River, rich in huge Nile Crocodile & Hippo.
The Samburu is some 205 miles North of Nairobi and set within the lands of the colourful Samburu Pastorialists. The reserve contains rarely found species including Reticulated Giraffe, blue-legged Somali Ostrich, Grevys Zebra and the long-necked Gerenuk (Antelope Giraffe). In the Shaba we have the sharp contrast of riverine forest around the four springs within its rugged wilderness.
MASAI MARA National Reserve
The Mara's gentle fertile climate bounded by the Rift, offers perhaps the richest stocked reserve set within some 645 square miles - an unlimited spectacle of wildlife.
Located 170 miles south west of Nairobi, the emphasis here is on game. Herds of immense elephants browse among Lion, Buffalo, Thompson's Gazelle, Zebra and the Topi. You may occasionally sight a Rhino or Leopard. In the Mara River Hippos play and Crocs bask on the banks. The annual migration of a million Wildebeest follows the rains north.
LAKE NAKURU National Park
And environs is an ornithologist's dream: 450 recorded bird species against a sea of flaming pink flamingos offering the greatest bird spectacle in the world.
A million of these pink Flamingos feed in these shallow alkaline lakes, 100 miles north west of Nairobi. There are two lakes, Lake Nakuru and nearby (about 12 km) Elementaita, playing host also to Cormorants, Pelicans, Black Winged Stilts, Avocets and in winter a mass of Ruffs. Just north is the Menengai Crater (85 sq. km).
This protected habitat also supports a few Lion and Buffalo. Forest game includes an occasional Leopard or Black Rhino.
ABERDARE National Park
In this range of mountains everything is on a grand scale. The highest is 13,120 feet. Mutant Alpine plants include the 18 feet high Seneccio - flowering only once in 20 years.
Huge trees cover the lower foothills. This fairyland of awesome majesty and beauty - a unique ecosystem is fuelled by the perpetual and sometimes heavy rains. Teeming with fish, crystal clear streams feed icy rivers which plunge in glorious waterfalls, the grandest acquiring its name from Thompson who explored the area in 1883. At its east lies the Ark and Treetops on the Elephant migration treck to Mt. Kenya. You may see Rhino.
MOUNTAIN KENYA National Park
Aquafresh mountain air, the glorious views, peace and tranquility. This, the country's highest mountain sits astride and Equator.
This National Park skirts the 10,500 feet contour and encompasses 3 principal zones upwards. First, bamboo jungle and thick mountain forests dress the vast gentle slopes; then the alpine zone with its giant vegetation, including the Giant Groundsei, towering some 18 feet in height. Finally the rock peaks perpetually clad in glaciers and snowfields. Game is best spotted below the park boundary in and around the forest from the Mountain Lodge.
TSAVO East & West
At 7,720 square miles, Tsavo is larger than Wales and Jamaica. The park lies midway between Nairobi and Mombasa. Its red earth characterizes its river and Elephants. A safari here will turn your hair red. The Chyulu Hills feed Mzima Springs with 20 million litres of crystal clear water daily. A remarkable oasis supporting Hippo, Crocs, Gazelle, Zebra, Giraffe and thick Acacia forests filled with chattering Birds and Monkeys. Outstanding vantage points include Ngulia Escarpment and Voi out in the east.
AMBOSELI National Park
One of the most popular National Park right on the Tanzanian border, offering a unique spectacle - the backdrop is snow-capped Mt. Kilimanjaro.
Located 145 miles S.E. of Nairobi and encompassing 1,513 square miles, the park is entered from the north via Namanga. You can expect to see a proliferation of Giraffe and Elephant. The 56 species here including Baboon, Velvet Monkey, Lion, Cheetah, Rhino, Zebra, wildebeest and Grant's Gazelle. With a seasonal lake that attracts Flamingo, birdlife spotted in this region includes the Taveta Golden Weaver and the Malachite Kingfisher.
NAIROBI National Park
One of the Kenya's original National Park established in 1946, it features 46 square miles of pristine savannah and yet is only six miles from the city centre.
There is large populations of Giraffe, Wildebeest, Eland and Gazelle dominate the plains. Of the Big Five only the Elephant has not been spotted. Prides of Lions appear at the entrance to Mbagathic Gorge. This park, so convenient to the business traveller also offers the spectacle of a Nairobi silhouette on the near horizon. Bounded by the Athi River to the south with its Hippo pools, here there are two animal orphanages, inc: Daphne Sheldrick's Home for Orphaned Elephants and Rhinos.
WEATHER
Nairobi (Sub Tropical)
Month
Shade Temperature (°c)
Sunshine (hours)
Rainfall (inches)
Jan
11 - 25
9
4.0"
Feb
11 - 26
9
3.0"
Mar
12 - 26
9
4.0"
April
14 - 24
7
7.0"
May
13 - 23
6
8.0"
June
10 - 22
6
1.5"
July
9 - 21
4
1.0"
August
10 - 21
4
1.2"
September
10 - 23
6
1.5"
October
12 - 24
7
2.0"
November
12 - 22
7
8.0"
December
11 - 22
8
7.0"
Mombasa (Tropical)
Month
Shade Temperature (°c)
Sunshine (hours)
Rainfall (inches)

Jan

22 - 32

8

1.5"

Feb
22 - 32
9
1.0"
Mar
23 - 33
9
2.5"
April
23 - 30
8
8.0"
May
22 - 29
6
13.0"
June
20 - 28
8
4.5"
July
20 - 27
7
4.0"
August
20 - 27
8
3.0"
September
21 - 29
9
3.2"
October
22 - 30
9
3.5"
November
22 - 31
9
4.0"
December
22 - 32
9
3.2"
ALL INFORMATION ABOVE ARE PROVIDED FOR YOUR REFERENCE. THEY ARE SUBJECT TO CHANGE WITHOUT GIVING PRIOR NOTICE.
Newsletter Subscription: 訂閱最新旅遊資訊
Site Map · Privacy Policy 私隱政策(只附英文版)
© 2020 Exotic-Holidays.hk · All Rights Reserved.