Home > Destinations > Asia > Sri Lanka
---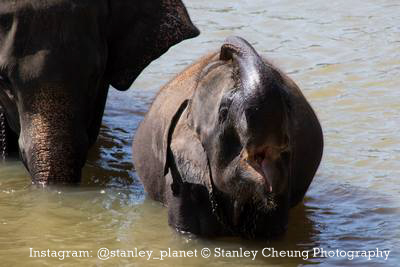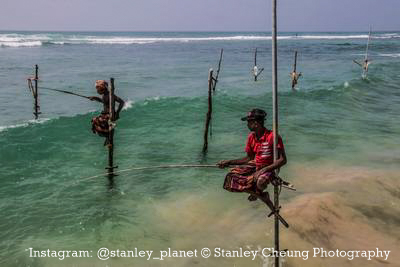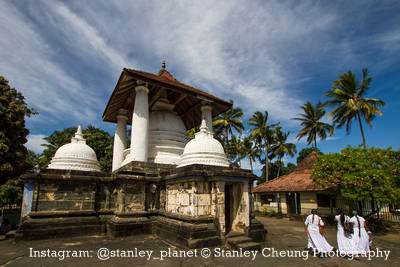 SRI LANKA
斯里蘭卡
A Land Like No Other
Sri Lanka has a unique combination of its beaches; a 2,500 year culture; its historical ancient cities; its seven world heritage sites; probably the world's eighth wonder in Sigiriya; the tea-growing hill country; and the added uniqueness that all this is within the reach of visitors in a relatively small land area - an island country.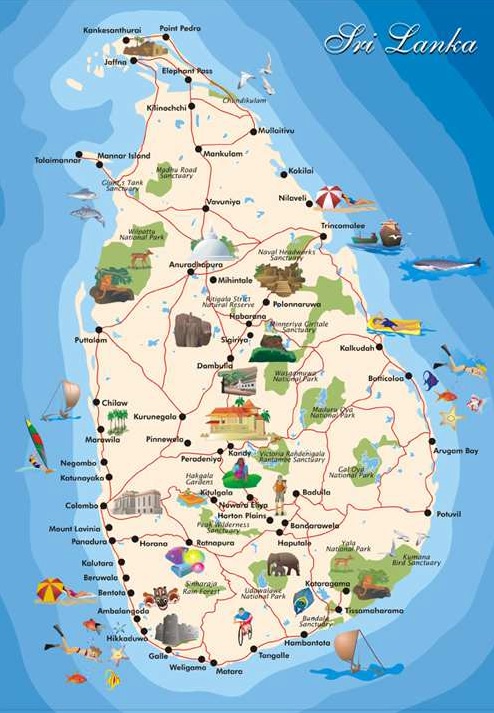 When to go
In General, the best season is the driest season from December to March on the west and south coasts and in the hill country, and from May to September on the east coast. December to March is also the time when most foreign tourists come. Out-of-season travel has its advantages - not only do the crowds go away but many accommodation prices drop down. Nor does it rain ALL the time during the low season. Also, JULY/AUGUST is the time of the Kandy Esala Perahera, the 10-day festival honouring the sacred tooth relic, and the Kataragama Festival in the south.

Language
Sinhala and Tamil are both the national languages, with English commonly descried as a link language and widely spoken throughout Sri Lanka, with the exception of remote villages. It is easy to get around in Sri Lanka with English.
What to buy
Sri Lanka has a wide range of handicrafts at very reasonable prices. The country is also famous for gems and silverware. Many hotels have their own shopping arcades.
Note: Good purchased at the Duty-Free Complex in the Airport have to be paid in foreign currency.
Gems Sri Lanka's most celebrated export. Blue Sapphires, Cats Eyes, Rubies, Star Rubies, Star Sapphires, Alexandrites, Moonstones, Topaz, etc. are offered for sale at the Sri Lanak Gem & Jewellery Exchange. A free gem testing service is provided to tourist.
Laksala The handicrafts exporium run by the State offer handicrafts made in wood, brass, silver, rush and reed, natural fibre, papier mache, buffalo horn, coconut shell, cane and bamboo.
Tea The best in the world. Available in special presentation packs at the Sri Lanka Tea Board counter at 574 Galle Road, Colombo 3 and at the airport.
Climate
Only 640km north of the equator, Sri Lanka's tropical climate shows little seasonal variation in temperature. Around the coasts, temperature hover between 26°C and 28°C, with a mean temperature in the capital of 27.5°C. Inland, however, average temperatures are very much cooler.
From May to September, the southwest monsoon deposits heavy rain on the south and west coasts, from Colombo to Galle and points east, and also raises heavy seas which make swimming and diving unattractive. The worst intensity of the monsoon generally passes by late July or early August.
The north and east, including the main east coast port of Trincomalee, are affected by the northeast monsoon from November to February, but this will have little impact on most areas and visitor attractions are concentrated in the south and the central hills. Local thunderstorms can occur any time of year, and while these are often intense they do not usually last more than a few hours.

Comparative Climate Chart

Colombo

East Coast

Kandy

January

April

July

October

January

April

July

October

January

April

July

October

Min. Temperature (°C)

22

24

25

24

24

26

26

24

8

9

13

11

Max. Temperature (°C)

30

31

29

29

27

32

33

31

19

22

18

20

Hours of sun

8

7

6

7

8

7

6

7

8

7

6

7

Rainfall mm

89

231

135

348

173

58

51

221

170

119

300

269

Days of rainfall

7

14

12

19

10

5

3

13

13

15

25

22
What to bring
Sri Lanka is a place for high-summer gear, apart from the hill country where the temperatures can sink surprisingly low at night. In the hill country, and Nuwara Eliya in particular, you'll need a sweater or light coat for the evenings. If you intend to make the pre-dawn ascent of Adam's Peak, you'll need all the warm gear you can muster-wearing a T-shirt, shirt, sweater and ski-jacket.
Shorts on women are really only for the beach. Topless bathing by women may cause offence or attract unwanted attention. You should be prepared to discard your footwear when you visit a temple. So it makes sense to wear sandals or thongs if you expect to visit a temple. Some sort of head cover is also a wise precaution when you're exploring the ruins in the dry, hot, ancient cities area of Sri Lanka - but your head must be uncovered in temples.
Currency
One Sri Lankan rupee is made up of 100 cents. Currency notes are in the denominations of Rs.10, Rs.20, Rs.50, Rs.100, Rs.200, Rs.500 and Rs.1,000. Credit cards: Reputed credit cand charge cards are widely accepted by shops.
Any banks or exchange bureau will change major currencies including US dollars, deutschmarks and prounds sterling. This is best to change your Sri Lankan rupees back to foreign currency BEFORE you leave the country as it may not possible to do so upon return to your home country.
ATMs is common in larger towns.
Travellers Cheques
There is no problem in changing Travellers cheques at any major bank in Sri Lanka. Thomas Cook, Visa and American Express are the most widely accepted. Banks charge a certain amount of percentage as the stamp duty and generally a commission that ranges from around 1% to 8%. Most banks have a special counter for foreign exchange and you usually won't have to queue.
Both Amex and Thomas Cook have offices in Colombo.
Credit Card
MasterCard and Visa are most commonly accepted cards. Other major cards such as Amex and Diner Club are also accepted. Some banks give cash advances (Hatton National Bank and the Hong Kong & Shanghai Bank accept visa and MasterCard, and the Bank of Ceylon accepts Visa). Amex has an office in Colombo.
Time
Sri Lanka standard time is 6 hours ahead of Greenwich Mean Time.
Time
230-240 volts 50 cycles AC, alternating current. If you are bringing sensitive electronic equipment into the country e.g. laptop, take a voltage stabiliser.
Be aware that outside the major cities, power cuts and failure occur reasonably frequently.
Plugs & Sockets
Plugs have 3 round pins. Adaptors are readily available at electrical stores for about Rs 100, but if you want to be better prepared, bring an adaptor with you. If you're bringing a laptop and you want to connect your modem to a phone line, you'll need a TUK RJ11 phone adaptor.
Holiday
In addition to Saturday and Sunday, the full moon day (Poya Day) of each month is a holiday in Sri Lanka when all places of entertainment are closed and no liquor is sold. In hotels, you can order liquor in advance during these days.
Festivals
Owing to the variety of religious faiths, Sri Lanka has frequent colourful and elaborate festivals. A highlight among these is the Kandy Esala Perahera, which is held in the full-moon month of Esala (July/August). This 10-day event builds up to a crescendo of dancing, drumming and parades of richly caparisoned elephants. At about the same time of year another elaborate festival is held at Kataragama in the south, where days of frenetic activity culminate in devotes walking across beds of glowing cinders.
Religions
Mostly Buddhist, then Hindu, Christian and Muslim.

Newsletter Subscription: 訂閱最新旅遊資訊
Site Map · Privacy Policy 私隱政策(只附英文版)
© 2020 Exotic-Holidays.hk · All Rights Reserved.