Home > Destinations > Eurasia > South Caucasus > 11-Day Tour of South Caucasus
---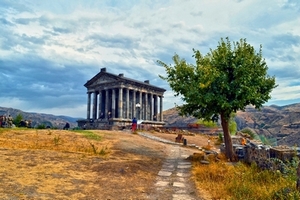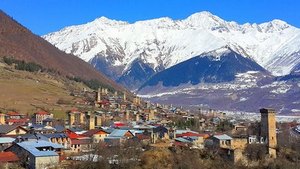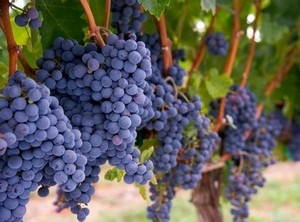 11-Days Tour of South Caucasus
Georgia ~ Armenia ~ Azerbaijan
格魯吉亞~亞美尼亞 ~ 阿塞拜疆

| | |
| --- | --- |
| Day 01 | Arrival at Tbilisi 第比利斯 |
Upon arrival, transfer to hotel for check-in.
Tbilisi was known as Paris of the former Soviet Union and is the cultural centre of Georgia. In this town, we'll get to see and feel the 19th and 20th century romantic French-styled architectures.
| | |
| --- | --- |
| Day 02 | Tbilisi ~ Mtskheta ~ Ananuri ~ Kazbegi |
Depart for Kazbegi. Enroute visit Mtskheta, which is an ancient capital of Georgia and a UNESCO world cultural heritage attraction. Its monuments have been dated to earlier than the year 1,000 BC. Continue to Kazbegi. On the way visit Annanuri castle complex.
After breakfast, visit Gergeti Tsminda Sameba Trinity Church, built in the 14th century situated on the hill (2100m). This is one of the absolute highlights of our trip.
After breakfast, set off to Sadaxio, a mountainous country with beautiful landscape and very tall trees, on our way there, we will stop at the Monastery of Haghpat, built 1192.
| | |
| --- | --- |
| Day 05 | Yerevan ~ Mt Ararat ~ Echmiadzin ~ Yerevan |
After breakfast, visit the Matenadaran, an ancient manuscript repository, holding one of the world's richest depositories of medieval manuscripts. Next visit to the Echmiadzin Cathedral, one of ot the oldest churches in the world. After lunch, proceed to the Monastery of Khor Virap, a famous pilgrimage site. From the monastery, we can admire the Biblical Mt. Ararat.
| | |
| --- | --- |
| Day 06 | Yerevan ~ Garni ~ Geghard ~ Yerevan |
After breakfast, visit Garni Pagan Temple which is a wonderful piece of Hellenistic architecture and the only surviving pagan temple in Armenia. Proceed to the magnificent monastic complex of Geghard, which is inscribed in UNESCO World Heritage Site. Return to Yerevan with a stop at the Vernissage open air market for art & craft.
| | |
| --- | --- |
| Day 07 | Yerevan ~ Tbilisi 埃里溫 ~ 第比利斯 |
After breakfast, embark on a leisure drive from Yerevan back to Tbilisi, Georgia. There will be time for some shopping at Rustaveli Avenue.
In the morning, proceed to Kakheti wine region and visit Signagi - a rare example of a historic city which kept its style over the years. Lunch at local family with Georgian culinary master classes.
| | |
| --- | --- |
| Day 09 | Signagi ~ Sheki 舍基 |
After breakfast, drive to Georgia - Azeri border, and arrive in Sheki. Check in at hotel. Free of leisure till dinner time.
| | |
| --- | --- |
| Day 10 | Sheki ~ Shemakha ~ Baku 巴庫 |
After breakfast, visit the Tomb of the royal family of Shrivan Kahn. Next, drive to Shemakha, which is one of the most scenic areas of Azerbaijan. On the way, visit the Diri Baba Mausoleum, which is carved out of a cliff.
After breakfast, visit the walled city of Baku "Icheri sheker" meaning "Inner town". One attractions, is the tower built during the 12th century - Maiden Tower, which is of 27 meters high.
Affer visit, transfer to airport for departure.
Have a nice holidays!
Remarks :
Every effort will be made to adhere to the planned itinerary. However, due to weather conditions and reasons beyond our control, changes to the itinerary might occur, for which the company accepts no responsibility.
Our private tailor-made itinerary offer complete freedom of choice. Prices vary according to your selected accommodation, total number of passengers travelling in your party and seasonality of travel; please feel free to contact our Travel Specialist for individual tailor-made itinerary as per your travel plan.
More Tour Selection:

Newsletter Subscription: 訂閱最新旅遊資訊
Site Map · Privacy Policy 私隱政策(只附英文版)
© 2020 Exotic-Holidays.hk · All Rights Reserved.