Home > Destinations > Eurasia > South Caucasus > Azerbaijan
---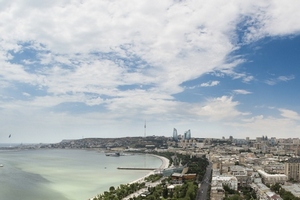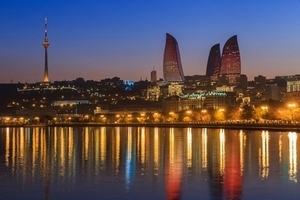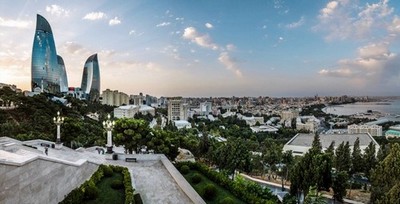 Azerbaijan


阿塞拜疆


Azerbaijan is favourably located on the south-eastern border of Europe, on the western shore of the Caspian Sea, and has historically served as a bridge between the western and oriental traditions, having benefited from both.
The importance of Azerbaijan as a trade route is as strong today as in the past when it was one of the countries of the Great Silk Road.
Nowadays Azerbaijan takes part in the transcontinental tourist itinerary of the Silk Road. There is everything for which you can start your journey - ancient culture, more than 6,000 historical and architectural monuments such as fortresses, palaces, mosques and churches, which always leave unforgettable memories in the heart of visitors; colourful national art & crafts; centuries-old customs and traditions; unique and delicious national cuisine; various and enchanting natural landscape - majestic mountains, fast running rivers, woods full of oxygen rich air; mineral springs and a gentle warm sea.
The most ancient traces of a civilization are presented by the remains of the Neanderthal man which hs been found out in Azykh cave. More 300,000 years ago primitive people lived here. And in settlement Gobustan (60km from Baku) there is the rare monument of the world culture, one of he first centers of a civilization of mankind.
No matter what corner of our country you are in, evereywhere you will find a most hospitable and warm welcome.
As a country located in both the Caucasus and Asia Minor, between the Black and Caspian Seas, Azerbaijan has a wide biodiversity and enormous natural resources. There are 16 state natural parks in Azerbaijan that preserve and protect the fauna, flora and their ecosystems. The natural reserves play a crucial role in the preservation of this biodiversity. The climate of Azerbaijan is as unique as its nature, nine of the Earth's eleven climate zones are found in Azerbaijan.
Carpet-making in Azerbaijan
Herodotus, Claudius Elian, Xenofontus and other ancient historians of the world had informed about developement of carpet making in Azerbaijan. During Sasanids carpet art has developed even greater, and beautiful carpets were woven from sik, golden-silver threads. Albanian historian Musa Kalantarsky (VII Century) had given information about carpets woven from silk cloths, and motley carpets. Carpet making from golden-silver threads and adorned with precious stones had taken a traditional character in XVI-XVII centuries. Such pileless carpets were mostly made in Tabriz, Shamakhy and Bardo towns. As it cost expertise such carpets were made for feudal and called "zarbaf".
There is an interesting information in written sources of the Middle Ages about Azerbaijan carpet items and its art features. The unknown author had informed in work named "Hudud-al-alam" ("Borders of the world") concerned to X century about the rugs and carpets of Mughan, zili carpets of Nakhichevan, and silk carpets were praised in "Kitabi-Doda Gorgud", pileless and piled carpets in works of Abul-Ula Gasnjavi, Nizami, Khagani (XII century).
Till early of XX century Azerbaijan carpet had an important position in the world market.
| | |
| --- | --- |
| Territory | 86,600 sq. km |
| Population: | 8,347,300 |
| Capital | Baku |
| Main Cities | Baku |
| | Ganja |
| | Sumqayit |
| Main International airport | Heydar Aliyev International airport - GYD |
| | Lankaran International airport - LLK |
| | Zaqatala International airport - ZTU |
| Official Language | Azeri |
| Climate: | Varies from subtropical and dry in Central and Eastern Azerbaijan to subtropical and humid in the southeast |
| Time Zone: | GMT +4.00 |
| Main Religion: | Islam |
| Currency (code) | New Azerbaijan Manat (AZN) |
| Telephone: | country code: 994 |
| | Aarea code for Baku: 12 |
| Electricity | 220 volts, 50 Hz |

Newsletter Subscription: 訂閱最新旅遊資訊
Site Map · Privacy Policy 私隱政策(只附英文版)
© 2020 Exotic-Holidays.hk · All Rights Reserved.