Home >Asia > India > The South
---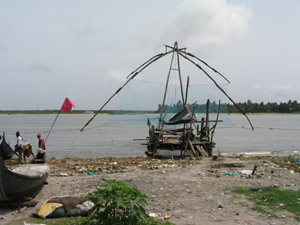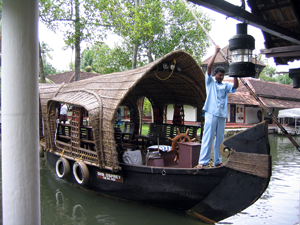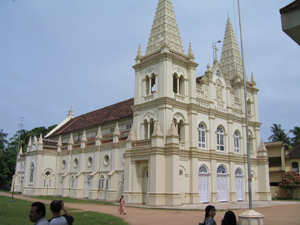 The South
Chennai (Madras), the capital of the state of Tamil Nadu is a marvelous place to start on a voyage of discovery. It is a town steeped in tradition, created by the British 350 years ago! Fort St. George, St Mary's Church, the splendid Marina Beach, the beautiful Kapaleeswarar Temple, St Thomas Mount, where St. Thomas the Apostle was martyred, National Art Gallery, the San Thome Cathedral, the Parthasarathy Temple, Valluvar Kottam, Cholamandalam, the artist's village and Kalakshetra are the varied facets of this interesting city.
Tamil Nadu has fascinating temple towns with magnificent shrines - Kanchipuram, Thanjavur, Tiruchirapalli, Madurai, and Rameswaram, Mamallapuram close to Chennai, is a marvellous open air museum set along a fabulous beach with an array of sculptured edifices, cave temples and bas reliefs. Further down the coast, Pondicherry displays its French heritage in its seaside villas and the French names of its streets.
Not too far away are Ooty (Udhagamandalam) and Kodaikanal - picturesque hill towns.
The splendid cities of Bangalore and Mysore reflect the royal heritage of Karnataka. Bangalore, the state capital is a lively cosmopolitan city noted for its fine climate and extensive gardens. The exquisite Hoysala temples at Halebid and Belur are not far from Bangalore.
Mysore is another charming city with its beautiful palaces and royal traditions. Upon a hill overlooking the city is the temple to Chamundeswari, its patron goodess. Interesting trips around Mysore include the Brindavan Gardens, Srirangapatna, the Ranganathitoo Bird Sanctuary, the ornate Hoysala temple at Somnathpur and the Nagarhole National Park - all within easy reach of the city.
Hyderabad, the capital city of Andhra Pradesh is exciting with its domes and minarets, palaces and colourful bazaars spilling over with silks, pearls, perfumes, antiques and glittering glass bangles. The imposing Char Minar and the Golconda Fort looming in the distance are two well known landmarks. Not too far away at Nagarjunakonda an ancient Buddhist site has been relocated on an island in the reservoir of the Nagarjunakonda Dam.
The site of Kerala along the west coast of the peninsula is a lush green escape with beautiful beaches, historic port towns and pretty retreats in the hills. Thiruvananthapuram is the state capital. The Padmanabhaswamy Temple, the unusual Napier Museum and the Chitra Art Gallery are some of its attractions. The delightful beach resort at Kovalam and the famous Padmanabhapuram Palace are closeby. In the port town of Kochi is the old Jewish Synagogue, the Mattancherry Palace. St Francis Church - the oldest European church in the subcontinent and the Chinese fishing nets. Kumarakom set in the scenic backwater country has fine resorts and serene waterways vaulted by coconut palms for a delightful break from routine. The coral islands of Lakshadweep are easily accessible from Kochi. Laze on its pristine beaches and go snorkelling in its crystal lagoons.

Newsletter Subscription: 訂閱最新旅遊資訊
Site Map · Privacy Policy 私隱政策(只附英文版)
© 2020 Exotic-Holidays.hk · All Rights Reserved.