Home > Asia > India > Luxury Trains > Palace on Wheels
---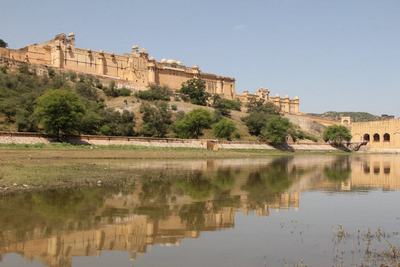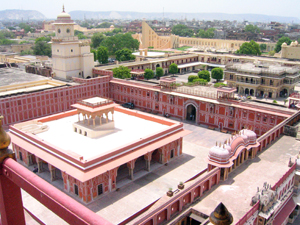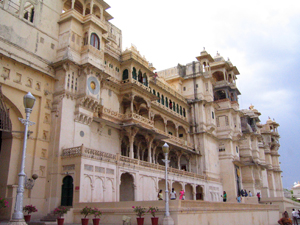 PALACE ON WHEELS
8 days/7 nights
Delhi-Jaipur-Ranthombore-Chittorgarh-Udaipur-Jaisalmer-Jodhpur-Bharatpur-Agra-Delhi
Itinerary
| | |
| --- | --- |
| Day 01 | Depart Delhi after traditional Welcome |
| Day 02 | Explore the Pink City - Jaipur |
| Day 03 | See the world of Wildlife at Ranthambore and Fort of Chittorgarh |
| Day 04 | Perceive the City of Lakes - Udaipur |
| Day 05 | A day in Jaisalmer, famous for sands dunes |
| Day 06 | Visit Magnificent fort of Jodhpur |
| Day 07 | Discover birders Paradise - Bharatpur and City of Taj - Agra |
| Day 08 | Return to Delhi |
The Palace on wheels is a splendid royal journey through the bygone era of the erstwhile maharajas who used to travel in the personal railway coaches for bridal sojourn, hunting jaunt and occasion of state visits. Lose yourself in the heartwarming hospitality and sleep in the history of the land, sock in the colors and experience the royal life of maharaja. The journey to the hinterland of the desert starts from delhi discovering the majestic expanse where Royal Rajputs lived in a grand style. Relive the romance of the princely sojourn in the royal land of Rajasthan witnessing picturesque monuments, magnificent palaces, havelis,imposing forts, amazing National Parks and wonder of the world, the Taj Mahal. The culmination of a delightful tour will once you reach back to the starting points at Delhi.

Newsletter Subscription: 訂閱最新旅遊資訊
Site Map · Privacy Policy 私隱政策(只附英文版)
© 2020 Exotic-Holidays.hk · All Rights Reserved.