Home > Asia > India > The East
---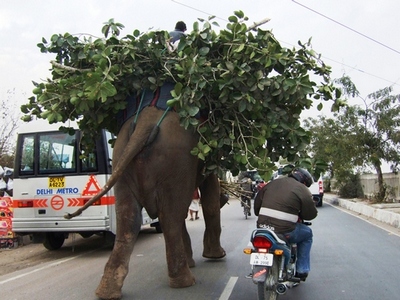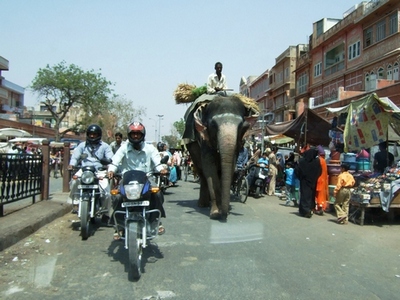 The East
Kolkata, is a good starting point for travel in Eastern India.
The capital of the state of West Bengel, Kolkata has a charm all of its own. Imperial edifices, teeming bazaars, clubs and golf courses, museum and elegant hotels and the River Hooghly winding through the city are all part of its fascinatiion. A good time to visit Kolkata is during the Durga Puja in October/November when Kolkata is decked and decorated and is alive with good cheer and celebration.
Many of Kolkata's imperial buildings are located around the maidan, a large expanse of lawns that form the heart of the city. They include the Fort William, the Raj Bhawan, the St. Paul's Cathedral and the Town Hall built in the Doric style. Kolkata has a lively cultural life and fine clubs.
A toy train climbing the hills to the magnificent hill station of Darjeeling is an unusal travel experience. Its magnificent scenery includes a panorama of some of the highest peaks in the Himalayan ranges.
Go onwards to explore the verdant unspoilt beauty of the hill states of the North East - Sikkim, Assam, Meghalaya, Arunachal Pradesh, Mizoram, Nagaland, Tripura and Manipur. There are exciting trekking trails and colourful culturs to encounter and enjoy. Guwahati, the capital of Assam, set along the banks of the Brahmaputra, Shillong, a scenic hill station in Meghalaya with its grassy downs and lakes are special destinations.
From Kolkata, in the south eastern directions are the spectacular Andaman Islands - 300 odd islands in the Bay of Bengal withtheir lush rain forests and sparkling beaches accessible by air or ship.
Along the coastline, south of Kolkata is the magical state of Orissa. Splendid temples in the Nagara style with tall shikaras or temple towers embellished with exquisite carving are the main attractions of this state. The temple towns of Bhubaneswar and Puri with Konark noted for its unusual Sun Temple, make a marvellous circuit close to Clacutta.
To the west of Kolkata is the state of Bihar and the gentle path of the Buddha. Ancient settlements - Bodhgaya, the remains of the university town of Nalanda, Rajgir, Vaishali and Sarnath in Uttar Pradesh evoke the life of the Enlightened One.

Newsletter Subscription: 訂閱最新旅遊資訊
Site Map · Privacy Policy 私隱政策(只附英文版)
© 2020 Exotic-Holidays.hk · All Rights Reserved.