Home > Asia > India > The North
---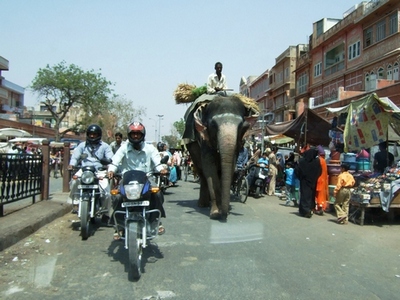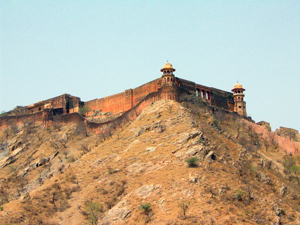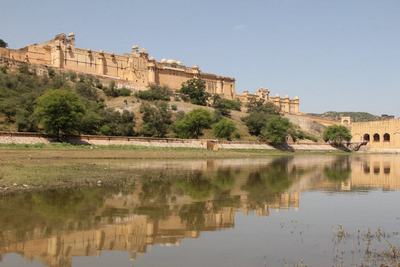 The North
Delhi is an ideal place to start an exploration of northern India. This is the capital of India and a city of fascinating contrasts. Delhi's monuments and structure go back through the centuries past seven older cities that existed here.
Sightseeing includes - Qutb Minar, the tall victory tower built in 1199, the spendid Red Fort and the majestic Jama Masjid with its striped domes and tall minarets, Humayun's Tomb, the Jantar Mantar, Purana Qila and the magnificent government complex on Raisina Hill - the Rashtrapati Bhavan framed by the Secretariats and the circular Parliament House.
Delhi is a marvellous place for shopping and dining on the best of Indian cuisine.
The golden triangle trail wanders through Agra and Jaipur for a glimpse of historic India. At Agra, the pristine poetry of the Taj Mahal - a memorial to immortal love and the imposing Red Fort are tribute to the aesthetic tastes of the Mughals. The amazing Mughal capital of Fatehpur Sikri, built by the Emperor Akbar in red sandstone, is prefectly preserved.
Jaipur with its beautiful forts and palaces offers a royal experience. The Amber Fort majestically located up on a hill, the City Palace, Hawa Mahal, the tall facade with delicately filigreed red sandstone, and the many palaces that are now heritage hotels.
Beyond Jaipur, the Rajasthan are fabulous towns with magnificent architectural heritage that still reflect a feudal spirit - Jodhpur, Jaisalmer, Bikaner and Udaipur. Off the beaten track, camel safaris offers a view of the desert, colourful villages and the hospitality of its people.
The Himalayan ranges have an entire panorama of beautiful retreats. Hill Stations in Himachal Pradesh include Shimla, Kullu, Manali, Dharamsala, Dalhousie, Sarahan and a whole range of scenic spots - Kufri, Naldehra, Chail and Narkanda around Shimla and Manikaran, Naggar, and Brighu Lake near Kullu and Manali.
The heart of India, Madhya Pradesh, offers an entire range of new experience - medieval cities like Gwalior, Orchha, Mandu, marvellously carved temples at Khajuraho, little hill stations and the forests that Kipling so faithfully described in his "Jungle Book".
Lucknow, the fine capital of Uttar Pradesh and an entire pilgrimage trail along the holy river Ganga - Gangotri, Yamunotri, Rishikesh, Haridwar, Allahabad, Varanasi, complete this circuit of northern India.

Newsletter Subscription: 訂閱最新旅遊資訊
Site Map · Privacy Policy 私隱政策(只附英文版)
© 2020 Exotic-Holidays.hk · All Rights Reserved.