Home > Destinations > Asia > Bhutan 不丹> Tour Suggestion > Frequently asked Questions
---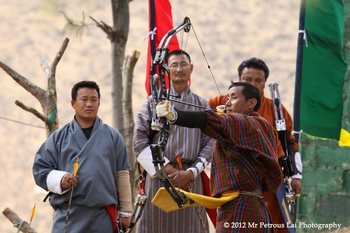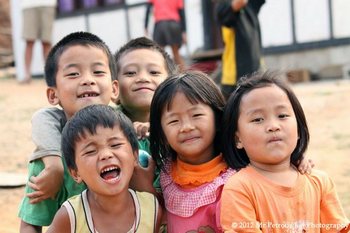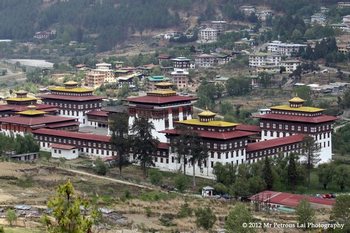 Frequently Asked Questions


All nationalities except Indians, Bangladeshis and Maldivian holding a valid passport need a visa to enter Bhutan. We will help to arrange your visa. Processing time normally takes 10 to 15 working days. For passengers travelling druing festivals, visa particulars must be sent to us at least 6 weeks prior to your date of travel as festivals are peak time for tourists and all tour formalities are required to be completed well in advance.
Upon the visa approval is granted, the visa will be stamped on your passport. You will need two passport size photos.
The tour price covers all your hotel, meals, transfers to and from the airport or border, transport for sightseeing, one knowledgeable local guide, all inland permits and fees. Moreover, if you are trekking this covers all expenses for the treks such as horses/yaks, guide, all tenting/camping equipment, meals and transport.
The government controls the tariff and all tour companies must charge the established rate. The government has set a "high value-low impact" travel policy so as to manage tourism in a substainable way, to grow sensibly without taxing on the environment and allowing for unchecked growth with all the negative aspects both to the environment and more importantly on the culture. The only way to visit Bhutan is by booking a tour with a reliable and licensed travel agency.
You are not allowed to travel without a tour guide in Bhutan. All tours in Bhutan are pre-arranged, tailor-made tours. The package tour is all inclusive of hotel, full board, transfer and transport, guide and sightseeing.
As this is a private tour, you do not have to follow a fixed itinerary as in group travel. We will design an itinerary as per your interest and desires. We will do whatever we can to make your trip to Bhutan most comfortable and interesting. Just let us know about your preference and special request. Having paid for a private package tour, you can be flexible in the tour program by changing the sightseeing itinerary and activities on tours..
Best season to visit Bhutan is throughout the year except June-July, due to the rain that may disrupt your flight schedule to get in or out of Bhutan.
There are flight connection from Bangkok (Thailand), Kathmandu (Nepal), Singapore and New Delhi, Kolkatta and Gaya (India) and Dhaka (Bangladesh).
There are currently two airlines flying: Druk Air, Royal Bhutan Airlines and Bhutan Airlines. We will arrange your flights as part of the tour. Please feel free to contact our travel specialists for further information.
You may also travel overland from Indian cities of Bagdora or Siliguri, Darjeeling, Sikkim and Kalimpong. The town of Phuntsholing in south-western Bhutan is currently the only land border across open for international tourists. Phuntsholing lies approximately 170km east of the Indian national airport Bagdogra and nearby Darjeeling. From here begins a mountain journey of almost unbelievable beauty. The road leads from the northern Indian tea plantations through endless turns, hair-pin bends and daring stretches carved into the mountain rock via Chhuka to Thimphu. The travel time for the 176 km stretch can be more than 6 hours.
English speaking guides only in Bhutan; but Mandarin, German, French, Italian or Japanese speaking guides are available at extra fee.
Spring and Fall are the best times to trek in Bhutan.
It may be possible but you will be taking a serious risk since the Tourism Authority of Bhutan has now started checking into those travel business that are trying to undercut the rates controlled by the government. Both local and foreign travel agents have been warned to avoid this malpractice or face severe sanctions such as loss of business license, dirsuption of tours, and even deportation of visitors.
Standard accommodations like 3 stars category are included in your tour. They are all approved by the Tourism Council of Bhutan. These accommodations have been built with traditional Bhutanese architecture and provide clean and comfortable accommodation.
Come to contact our travel specialist for your Exotic Dream Holidays!
See Also

5 days Easter Journey to the Land of Thunder Dragon

5 days Journey to the Land of Thunder Dragon


6 days Mystical Western Bhutan Tour

7 days Central Bhutan Tour

8 days Classic Bhutan Tour

12 days Druk Path Trek Tour

Newsletter Subscription: 訂閱最新旅遊資訊
Site Map · Privacy Policy 私隱政策(只附英文版)
© 2020 Exotic-Holidays.hk · All Rights Reserved