Home > Destinations > Asia > Sri Lanka > Wildlife 斯里蘭卡野生動物世界
---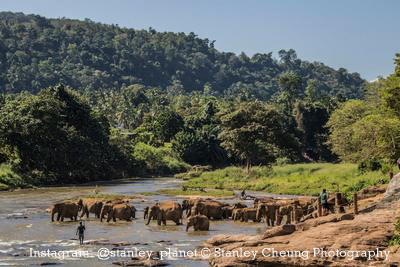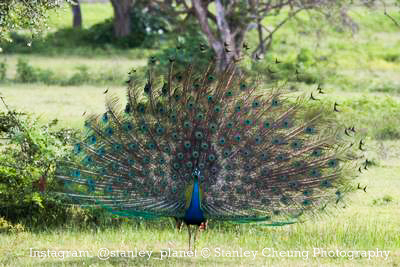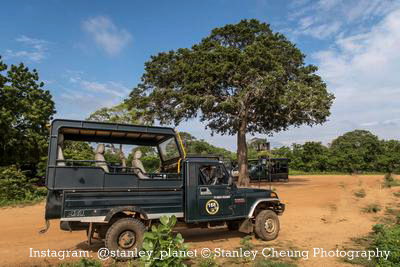 SRI LANKA
斯里蘭卡
Sri Lanka Wildlife
Home to a vast variety of endemic species, flora and fauna, the natural beauty of Sri Lanka is astounding. Ranging from majestic elephants to regal leopards and a rainbow of birds and butteries, the wildlife in and around the shores of Sri anka is diverse and abundant. In an effort to safeguard and preserve Sri Lanka's nature and wildlife, 15% of the country is currenlty protected within wildlife sanctuaries and nature reserves. These sanctuaries allow you to observe wild Sri Lanka in its natural habitat and reserves that have gained prominence on the list of UNESCO World Heritage Sites are the magical Sinharaja Rainforest Reserve, The Peak Wilderness Protected Area, Horton Plains National Park and Knuckles Conservation Forest.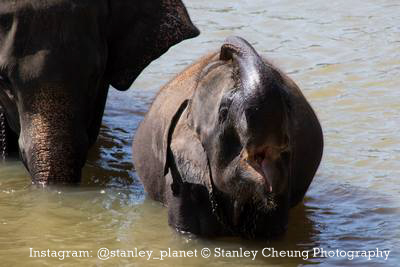 Elephants
The Sri Lankan Elephant is the prominent figure in Sri Lankan wildlife and this is a rightful honour for the majestic and intelligent beast crowned the largest of the Asian elephants. The current elephant population in Sri Lanka stands at 4,500-5,000 and great measures are being taken in order to preserve and protect the dwindling figures.
A visit to Sri Lanka would be incomplete without a glimpse of these magnificent creatures that can be observed within safeguarded National Parks such as Yala, Wilpattu, Wasgamuwa, Minneriya and Udawalawe.A fond favourite among the locals s well as tourists is the Pinnawela Elephant Orphanage. This remarkable elephant orphanage currenlty operates one of teh world's most succesful elephant breeding programmes by taking in and caring for injured or orphaned elephants. Watching dozens of these elephants walk past you as they splash into the river at bath time and feeding on adorable baby elephant out of a giant milk bottle is a wonderful experience tht will make your visit all the more worthwhile. Be sure to observe the astounding Elephant Gathering in Minneriya during the months of July to October, a spectacle not to be missed.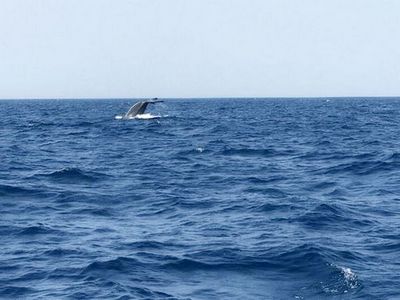 Whales
Situated within the International Whaling Commissions protected zone, Sri Lanka is one of the world's main spots for Blue Whale and Sperm Whale sightings. Venture out to a sea and catch a glimpse of the largest animal in the world, as it splashing through the waters with astounding grace, a true king of the ocean. Sri Lanka offers numerous easily accessible boat tours for whale enthusiasts and Dondra Point is the key port of whale watching in Sri Lanka. During the months of December, January and April, the chance of seeing these majestic beasts on their migration path along the coast of Dondra is very high. Alternative locations that also provide Blue Whale and Sperm Whale sightings are Kalpitiya, Mirissa and Trincomalee.
Leopards
The graceful and regal leopard prowls the jungles of Sri Lanka and if you are lucky, you may be able to catech a glimpse of this fascinating predator in its natural habitat. Although this elephant big cat is endangered, Yala National Park is said to have one of the highest recorded densities of leopards in the world. Wilpattu National Park is also an excellent location for leopard spotting.
Sloth Bears
The Sri Lankan Sloth Bear resides in the lowland jungles and undisturbed forest areas and is highly endangered, with as few as a 1,000 remaining in the wild. This unique bear, with its shaggy coat, v-shaped white chest marking and long snout can be spotted in Yala National Park and Wasgamuwa.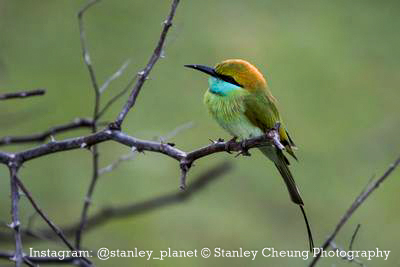 Birds
Sri Lanka iis without a doubt, a bird watchers paradise. More than 440 species of resident and migrant birds thrive on this islnd including 33 endemic birds species such as the Sri Lankan Blue Magpie, Whistling-thrush and White-throated Flowerpecker.
Kumana Bird Park, Sinharaja Forest, Muthurajawela Marshes, Minneriya, Bundala and Kitulgala are all prominent bird watching locations in Sri Lanka and due to the warm climes of this tropical island, you will discover a myriad of birds flitting around the city and town areas as well.
Other Sri Lankan Wildlife
Sri Lanka has a healthy and diverse population of wildlife, boasting 92 species of mammals, 16 of which are endemic including the Red Slender Loris, The Toque Macaque and the Sri Lankan Sloth Bear. The flourishing greenery of this island also gives rise to 190 reptile species, 102 amphibian species, 242 butterfly species and over 440 bird species.
Listed as endangered, the majestic Wild Water Buffalo with its signature curved horns, roams the national parks of Uda Walawe, Gal Oya and Wilpattu. Domestic Water Buffalo are found in Sri Lanka as well and are reared to plow fields and produce the milk used in the popular Sri Lankan dessert curd. Wild Water Buffalo are generally seen in clans and herds and love to wander the grassy plains and languish in the warm fresh-water rivers and streams of Sri Lanka. You will often see this strong beast submerged in the water, unperturbed as small water-birds rest on its horns or back.
Among this myriad of species diversity, the cheeky Red Faced Macaque is a frequent sight in the hill country and cultural triangle and never fails to amuse you will its bold, inquisitive nature. Not to be forgottn is the daunting but stunning Sri Lanka Water Monitor, a magnificent lizard capable of reaching on impressive length of 3 meters.
Butterflies can be spotted all year round in Sri Lanka, and you are bound to catch a glimpse of fluttering beauties such as the Sri Lanka Bird Wing. Common Jezebel, Blue Momon and Ceylon Rose as you roam the island. Sri Lanka also has one of the highest density of snakesin the world and reptiles such as the Russells Viper, Cobra and Green Vine Snake lurk in the leafy depths of the forest areas.
Venture out to Horton Plains and observe the graceful Sambar by dusk, delight in the antics of teh Purple-faced Leaf Monkey in the cooler climes, be intimidated by the Mugger Crocodiles in Yala and quietly watch the Loggerhead Turtle as she returns to the shores to nest. Regardless of the time of year, Sri Lanka promises a unique and memorable experience with the wilderness that is sure to enchant and fascinate you.
Newsletter Subscription: 訂閱最新旅遊資訊
Site Map · Privacy Policy 私隱政策(只附英文版)
© 2020 Exotic-Holidays.hk · All Rights Reserved.