Home >Asia > Sri Lanka > Attractions
---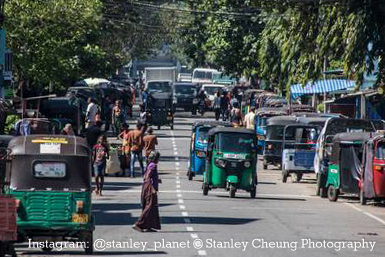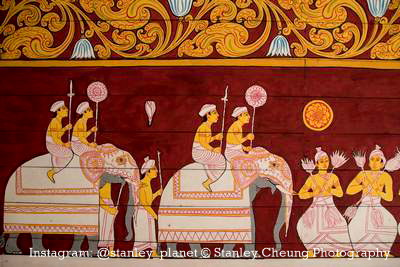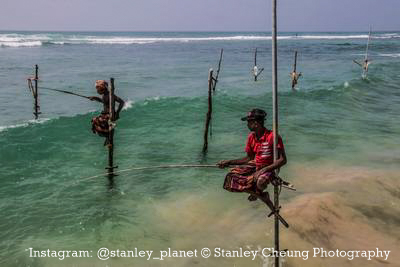 SRI LANKA




斯里蘭卡
Sri Lanka Must See
The Gal Vihara Rock Sculptures
Behold the beauty of these ancient Buddhist figures, carved with great skills and sensitivity. Gal Vihara, once seen, will certainly remain in your memory.
Gal Vihara is also known as the Cave of the Spirits of Knowledge, this is one of the most important Buddhist shrines. It takes the form of three colossal Buddha images carved out of a granite cliff. Most prominent is the standing image, 7m (23 ft) tall, which was at one time thought to represent Ananda, the Buddha's first disciple, but is now regarded as being a Buddha image like the others. Next to it is an enormous 14m (46 ft) reclining Buddha. Two smaller, less skillfully carved Buddha images occupy niches in the rock nearby.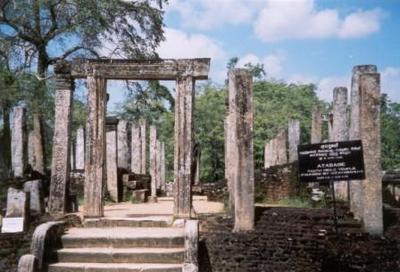 Polonnaruwa
The Ruins of ancient Polonnaruwa, located 140km (90 miles) north of Kandy, was dated from the late 10th century, when the Chola kings of southern India invaded Sri Lanka and conquered Anuradhapura. The invaders moved their capital to Polonnaruwa.
The ruins of the ancient city stand on the east shore of a large artificial lake, the Topa Wewa Lake, created by King Parakramabahu I (1153-86), whose reign was Polonnaruwa's golden age. Within a rectangle of city walls stand palace buildings and clusters of dozens of dagobas, temples and various other religious buildings.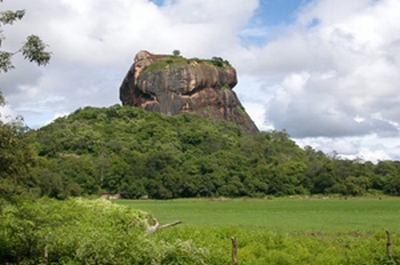 Sigiriya
Lost in the clouds, the rock of Sigiriya is regarded by many as a wonder of the world, the mountain place also houses glamorous and sensual 5th century frescoes of feminine beauty.
Sigiriya Rock fortress rises high above the flat plains of the dry zone. Making the most of Sigiriya requires a good head for heights, as the last part of the way to the top of this 200m (656 ft) plug of rock, fortified in the late 5th century AD, is a scramble over a series of shallow steps with a sheer drop on one side. Around the monolithic crag are the ramparts of the lower citadel, enclosing a complex of ruined miniature summer palaces and royal swimming pool.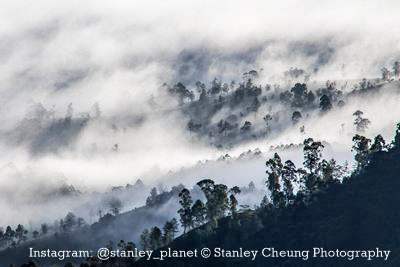 The Hill Country
To see the beautiful green hills and mountains of the famous Ceylon tea plantations, with tea pickers at work, is to really see Sri Lanka.
Nuwara Eliya, 100km (62 miles) south of Kandy and among some of Sri Lanka's most verdant hillsides at 1,800m (5906 ft) above sea level. It was built during the 19th century and its architecture mimics that of an English country town, with red-brick walls and mock-Tudor half-timbering.
With mountain forests, wilderness areas and national parks in easy reach, this is a very popular base for bird watchers and ecotourists. It also has an adequate 18-hole golf course.
Horton Plains National Park is located some 20km (12 miles) south of Nuwara Eliya and up to 2,400m (7874 ft) above sea level, are unique in Sri Lanka, combining mountain grassland with areas of miniature 'elfin' forest - dwarf forms of trees and shrubs adapted to the cool climate and skimpy soil of the plains. Wildlife includes sambar, bear monkey, giant squirrel and leopard.
Fantastic Food
Sri Lankan food is as diverse as its culture. Curry, rice and hoppers are the traditional fare. Tropical fruits, strange vegetables and very large fresh fish, prawns and lobsters are a few of the island's culinary delights.
Places of Worship
A multi-religious society, Sri Lanka is home to a vibrant Muslim community as evidenced in the colourful mosques that decorate the urban centers.
Natural Beauty
The heart of the island is famous for its lush greenery and untouched landscape. From hills of tea to tranquil rainforests to wind-swept mountains, Sri Lanka boasts a natural environment renowned for its stunning beauty.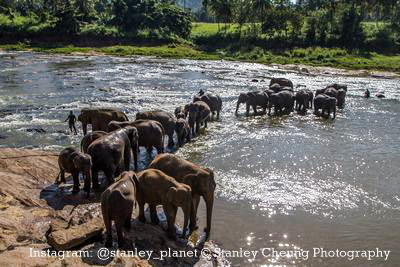 Pinawella Elephant Orphanage
Here's is your best chance to see a large number of elephants at close range, especially if you visit during feeding or bathing times.

Pinawella Elephant Orphanage is located near Kegalla, 20km west of Kandy, where young orphaned or abandoned elephants are cared for. The herd usually numbers about 50, from tiny infants to hefty adolescents and young adults. Most have lost their parents either to poaches or road accidents, but some have simply become separated from their parental herd. Habituated to humans and domestic elephants, most of the orphans join the ranks of Sri Lanka's many working elephants when they reach maturity, as they cannot easily be returned to the wild.

Yala National Park
The largest and most famous park, Yala is in the southeastern corner of the island, or "dry zone". It covers almost 1,000 km2 (386 sq miles) of scrub jungle, open savannah, riverine woodland and along coastline which curves around Sri Lanka's southeast coast. However, only the southwest segment of the park, an area of some 130 km2 (50 sq miles), is open to visitors. Yala is the best park in Sri Lanka for spotting mammals. The thorny scrub is the ideal habitat to view the elephants, leopards, elk and the enigmatic sloth bear.
Bargain Shopping
Many of the world's leading designers have their clothes made in Sri Lanka, making Colombo home to many bargain designer clothes stores. There are also wonderful local arts and crafts shops all over the island.
Glistening Gems
The precious stones of Sri Lanka, especially the famous unique blue and pink sapphires and rubies, have been attracting visitors for centuries.
Great Golf
If you would like to fit in a round of golf, there are golf courses in both Colombo and at the Hill Club in Nuwara Eliya, with its cool climate and breathtaking scenery.
The South Coast
Long tropical strips of sun-drenched, palm fringed beaches. Here is where scenes of paradise abound.
September to late April is the best time to visit the south coast. The moonsoon season affects the area from May to September, making the seas rough and reducing the chances of sunshine.
Diving and snorkeling
There is a wide choice of locations: wreck, rock and even reef diving is possible. A variety of brightly colored fish also make snorkeling very popular.
Surfing
Hikkaduwa is Sri Lanka's favourite surf-spot, but Arugam Bay on the east coast, with its near ideal waves, attracts adventurous surfers from all over the world.\
Newsletter Subscription: 訂閱最新旅遊資訊
Site Map · Privacy Policy 私隱政策(只附英文版)
© 2020 Exotic-Holidays.hk · All Rights Reserved.