Home > Destinations > Asia > Sri Lanka > 5-Days Whales & Dolphins Watching Tour
---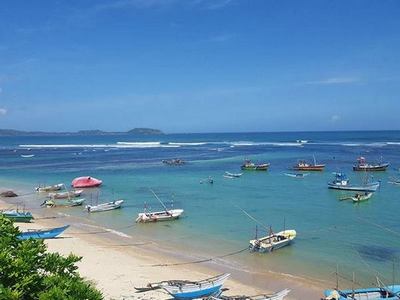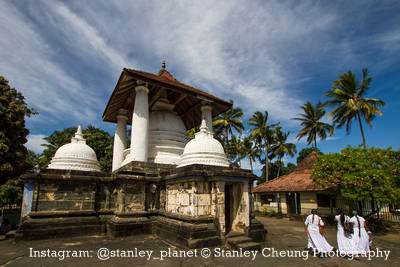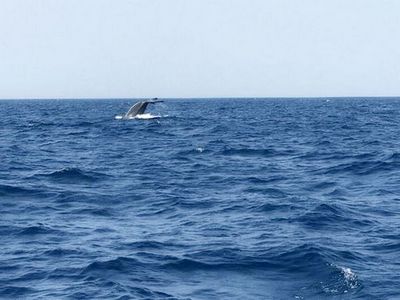 SRI LANKA
斯里蘭卡
5-DAYS WHALES & DOLPHINS WATCHING TOUR



Colombo ~ Galle ~ Mirissa ~ Bentota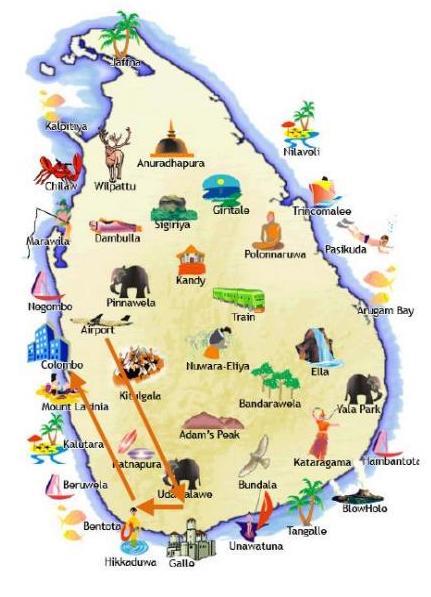 Tour Highlights:
| | |
| --- | --- |
| Day 01 | Arrival at Colombo |
Upon arrival at Colombo airport, you will be greeted by your chauffeur guide and then be escorted to your hotel for check-in.
Hotel stay in Colombo
| | |
| --- | --- |
| Day 02 | Colombo ~ Galle ~ Mirissa |
After breakfast and monring departure for Mirissa. Located in the Southern tip of Sri Lanka, Mirissa is the very place to sit back and relax once of the best beaches and most stunning sunrise and sunset in the island. At the beginning in Colombo, take a guided city tour to explore Colombo's colonial legacies including the Independence Square, Gangarama Temple of Colombo, mile-long promenade of Galle Face Green etc. Stop for taking pictures when passing by the former British Administrative Center. Continue to Mirissa. On the way visit the exoitc Galle Dutch Fort in Galle, which among the best preserved fortresses in Sri Lanka. Upon arrival in Mirissa, check-in at your lovely hotel and relax.
Hotel stay in Mirissa.
Wake up early in the morning, experience whale watching. You will be transferred to Mirissa Harbour. We need to arrive at 06:00 am, 30 minutes before the boat departs.
Departure time: 07:00 am
Tour time: 3-5 hours
Tour includes: Coffee, breakfast and water bottles
Hotel stay in Mirissa
| | |
| --- | --- |
| Day 04 | Mirissa ~ Bentota ~ Colombo |
After breakfast, check out and start your journey back to Colombo. Once in Balapitiya embark on a River Safari in Madhu Ganga. The primitive life style of the inhabitants of the islands of the Madhu River is only a boat ride away. The boat ride takes us through the thick mangroves with abundant bird life, to reveal the primitive style of fishing and prawn trapping still practiced by the inhabitants of the islands. The safari will last about 1.5 - 02 hours.
Upon arrival in Colombo, enjoy last minute shopping in Colombo. Visit Odel, the best shopping destination in Sri Lanka for ladies wear, menswear, kids wear, food and more. Also visit Laksale for Batik and handicraft.
In times you will be escorted to airport for your departure flight.
Mid-night departure from Colombo back to Hong Kong.


We offer private tailor-made itinerary on Sri Lanka which offer you complete freedom of choice. Prices vary according to your selected accommodation, total number of passengers travelling in your party and seasonality of travel; please feel free to contact us for individual tailor-made itinerary as per your travel plan.
Newsletter Subscription: 訂閱最新旅遊資訊
Site Map · Privacy Policy 私隱政策(只附英文版)
© 2020 Exotic-Holidays.hk · All Rights Reserved.