Home > Destinations > Asia > Sri Lanka > 4 Days Sri Lanka Jewels
---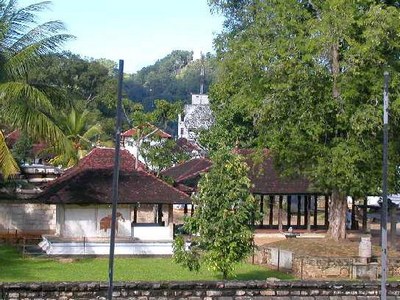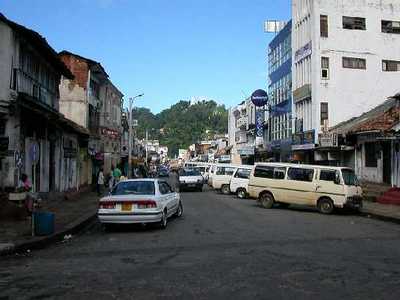 SRI LANKA
斯里蘭卡
4 DAYS SRI LANKA JEWELS
Negombo ~ Pinnawela ~ Kandy ~ Colombo
| | |
| --- | --- |
| Day 01 | Arrival at Colombo ~ Negombo |
Upon arrival at Colombo airport, you will be met and transferred to Negombo for your stay.
Hotel stay in Negombo.
| | |
| --- | --- |
| Day 02 | Negombo ~ Pinnawela ~ Kandy |
After breakfast, depart for Kandy, en-route visit Pinnawela Elephant Orphanage. It started in 1975 to house the abandoned and the wounded, the orphanage has grown to be a big family today. The number of elephants has increased to more than 40 now, including baby Elephants brought from various parts, as well as the babies born, as a result of captive breeding programme. A unique experience never to be missed.
Afternoon city tour of Kandy, including the Upper Lake Drive, Market Square, Gem Lapidary and the magnificent (16th-19th century) golden-roofed temple of the Sacred Tooth Relic of the Buddha. The Temple of the Sacred Tooth Relic - ever since 4th Century A.D., when the Buddha's Tooth was brought to Sri Lanka hidden from sacrilegious hands in an Orissan princess' hair, the Relic has grown in repute and holiness in Sri Lanka and throughout the Buddhist world. It is considered Sri Lanka's most prized possession.
Watch the Kandyan dances & dire walking in the evening.
Hotel stay in Kandy (Breakfast).
After breakfast, proceed to Colombo for a city visit and shopping.
Colombo - A drive through the city will take you to the Fort and Pettah - the commercial area of the city and tree-line Colombo - 07 Cinnamon Gardens. Colombo 3,4,5,8 are the prime residential area of the City. Visit Fort, and Pettah for shopping. The Hindu Temple at Sea Street, lined with goldsmith's shops, the Dutch Church at Wolfendaal, dating back to 1749. The historic Davatagaha Mosque, Independence Hall, B.M.I.C.H, see the replica of Avukana Buddha and the Independence Square.
After dinner, transfer to Colombo airport for departure.
Mid-night departure flight back to Hong Kong.
We offer private tailor-made itinerary on Sri Lanka which offer you complete freedom of choice. Prices vary according to your selected accommodation, total number of passengers travelling in your party and seasonality of travel; please feel free to contact us for individual tailor-made itinerary as per your travel plan.
Newsletter Subscription: 訂閱最新旅遊資訊
Site Map · Privacy Policy 私隱政策(只附英文版)
© 2020 Exotic-Holidays.hk · All Rights Reserved.