Home > Myanmar >About Myanmar
---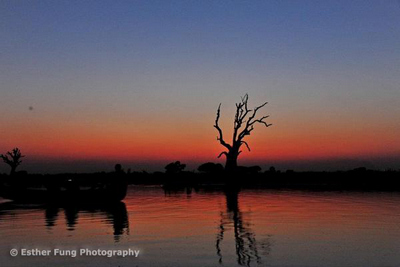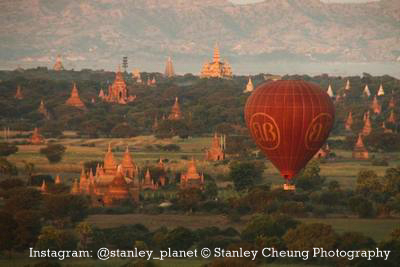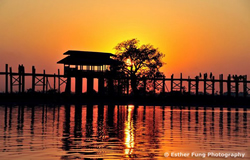 Myanmar
Geography

Myanmar is a predominantly Buddhist country of some 676,000 sq. km and is situated between Thailand and Laos on the east, Bangladesh to the west and China and India to the north. The bay of Bengal and the Andaman Sea lay to the south. For administrative purposes, it is comprised of 7 divisions (where Burmans are in the majority), and 7 states with non-Burman majority; Shan, Kachin, Chin, Rakhine, Kayah, Kayin, and Mon. The total population is around 50 million, of which more than 4 million reside in the capital of Yangon. The second largest city is Mandalay, in central Myanmar, population one million. Officially the government recognizes 67 different ethnic groups but others count as many as 135.
Climate and Weather

Myanmar has 3 "seasons":
Hot Season - March to May with average temperature 25-38C.
Rainy Season - June to September with average temperature 23-33C.
Winter Season - October to February with average temperatures 18-24C.
The ideal time to visit Myanmar is during the Winter season, but it doesn't rain much up country in the rainy season and even then just for part of the day. So nowadays many people are coming in the off season and finding better rates, fewer fellow travellers and more greenery. In essence the travel season is now virtually all year long
Visa Requirements

A tourist visa for Myanmar can be obtained from any Myanmar embassy or consulate office world-wide. Visas are valid for 28 days and can take from one day to 2 weeks to obtain depending on the embassy involved and current regulations. Visa extensions may be obtained in Myanmar.
Currency
The Myanmar currency is known as the "Kyat", (pronounced chaat) and the rate as of Feb 2006 hovers around 1100 to one US dollar. The rate fluctuates from so this is only a rough guideline.
Dollars of FEC (Foreign Exchange Certificates) may be changed into kyat at the local market rate. Major hotels and a few restaurants will charge in USD / FEC but most mother expenses in Myanmar will be in kyats.
* CREDIT CARD & TRAVELERS CHECK ALERT!!
AMERICAN EXPRESS, VISA, MASTERCARD AND DINERS CLUB are generally NOT accepted in Myanmar (only a few hotels, and one or two restaurants, are currently accepting only credit cards).? It is safest to bring CASH only for expenses (USD CASH is the easiest).
Travelling in Myanmar
The quickest and most comfortable mode of domestic travel is by flying. Modern ATR72 and ATR42 turbo-prop aircraft are used by both Air Mandalay, Yangon Airways, and the newest private carrier, Air Bagan.?Air Bagan is also currently using a Folker 100 jet.
Trains, ferryboats, cruise ships and coaches are also be utilized for some tours.
Passports should be carried when traveling outside of Yangon.
Voltage

The voltage throughout Myanmar is 220-230 volts AC. Because the voltage may be inconsistent, valuable or sensitive equipment likes stereos and computers should have appropriate electronic protection. Most sockets can accept either flat or round 2 prong plugs, able to take round or blade style plugs but there are also some three prongs.? Bringing an adaptor is a good idea.
Photography

Cameras (both still and video) are permitted in Myanmar. Some good quality slide film is available in Yangon and in some larger hotels in Mandalay. However for professional quality film it is best to bring your own as the selection here is limited. Print film is generally available in all the main tourist areas.
Communications

Mobile phones from other countries will not work in Myanmar (unless you have an iridium phone) and charges for overseas calls and faxes at hotels may be expensive. Travelers should always check the rates before using IDD lines.?Several of the better hotels in throughout the country are beginning to offer email and internet service. There are also a few internet cafes in Yangon and Mandalay.
Insurance
Hospitals with the standard of care where most tourists are used to, are not yet exist in Myanmar. There are a few private clinics at which reasonable emergency care can be obtained but if a traveler were to become seriously ill or injured, they may need to be evacuated to the nearest major medical facility, most likely in Singapore or Bangkok. We highly recommend that travelers purchase insurance which will provide medical-evacuation coverage should they require it.
All information above are given for your reference only. They are subject to change without giving prior notice.
Newsletter Subscription: 訂閱最新旅遊資訊
Site Map · Privacy Policy 私隱政策(只附英文版)
© 2020 Exotic-Holidays.hk · All Rights Reserved.