Home > Destinations > The Pacific's > Fiji > Denarau Island
---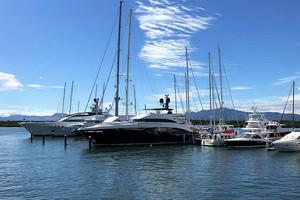 Denarau Island
Denarau is located just 15 minutes drive from the airport and is home to many resorts and the Denarau Golf & Racquet Club. Separrated from the mainland by a narrow canal Denarau is perfect for those wanting a stylish holiday or as a stopover to or from Mamanuca Islands. The Denarau Marine is where most boats depart for the outer islands and is also the departure point for Captain Cook Cruises and Awesome Adventures.
The Marina at Denarau port provides Fiji's finest off-resort dining and shopping experience. The eclectic dining options include steak, seafood, Indian and even a Hard Rock Cafe. There are plenty of other food choices to consider while working up a hunger walking around the premium shops and handicraft retailers.
Some recommended Accommodation in Denarau Island:
Radisson Resort Fiji Denarau island 5*
Sofitel Fiji Resort & Spa 5*
Sheraton Fiji Resort 5*
The Westin Denarau Island Resort & Spa 5*
Sheraton Denarau Villas 5*
Fiji Beach Resort & Spa - Managed by Hilton 5*
All hotel grading are given for reference only.
Newsletter Subscription: 訂閱最新旅遊資訊
Site Map · Privacy Policy 私隱政策(只附英文版)
© 2020 Exotic-Holidays.hk · All Rights Reserved.