Home > Destinations > The Pacific's > Fiji > Holiday Ideas
---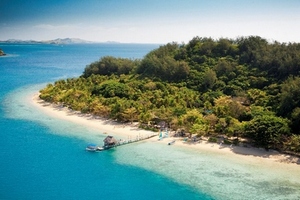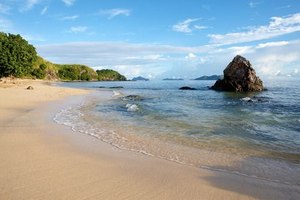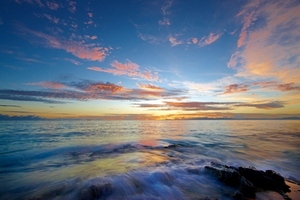 Fiji Adventure & Touring
With a wide range of sightseeing and activity options there is something for everyone - from islands to shopping, adventure to cultural experiences.
These are just some examples of what is on offer!
Thrifty Car Rental
Thrifty Car Rental allows you are flexibility to explore the islands at your own pace. You can comibine the sheer freedom of a self drive holiday with an exciting rante of quality vehicles at all inclusive rates.
Sigatoka Shopping Tour
Sigatoka is a small town on the southern coast of Viti Levu, situated on the banks of Fiji's second largest river. Experience the produce market and the village shops, as Sigatoka is well known for duty free shopping and for its local pottery.
Take the time to explore the local surrounds and take home some Fijian souvenirs and artwork.
Vuda Lookout & Garden of Sleeping Giant & Village Tour (Half day)
This popular tour takes you to Gardens of the Sleeping Giant, housing the largest and most varied orchid collection in Fiji, an then to Viseisei Village, the legendary landing site of the first Fijians.
The Vuda Lookout affords a 360 degree bird's eye view of the West's mountain ranges, Nadi Bay, Nadi International Airport and the beautiful Yasawa Island Group of islands.
Suva City Tour (Full day)
Visit Fiji's capital city, the centre of commerce, communication and the seat of government. With a rich colonial past, Suva offers a rainbow of colours, cultures, tastes and people with sights including the president's residence, Albert Park and Thurston Botanical Gardens.
Depart daily except Sunday. Lunch not included.
Tivua Island Cruise (Full day ex Denarau)
Join Captain Cook Cruises aboard the tall ship "Ra Marama" to the beautiful Tivua Island, snorkelling, fishing and relaxing with lunch and entertainment (overnight tours are also available).
Twin Island Escapade (Full day ex Denarau)
Make the most of your day - experience 2 of Fiji's beautiful islands. Spend the morning exploring Bounty Island then take the short crossing over to fabulous South Sea Island in time for a delicious barbecue and salad lunch.
Includes unlimited beer, wine and soft drinks whist on South Sea Island.
Malolo Island Cruise (Full day ex Denarau)
Cruise throught the Mamanucas taking inthe sight and calling in at four other islands enroute to Malolo. Take a swim, laze around the pool or go snorkelling before lunch.
Seaspray Sailing Adventure (Full day ex Denarau)
Cruise on an 83 foot schooner to the island featured in Tom Hanks' movie, "Castaway", exploring uninhabited beaches and islands with a visit to a traditional Fiji Island Village.
Captain Cook Dinner Cruise
Cruise for 3 hours into a Pacific Island sunset while you dine from the three-course a la carte menu prepared on board with quality local and imported produce. Coffee and tea included, bar service available.
Fijian cultural entertainment and spectacular scenery round-off a perfect evening on the water.
Sigatoka River Safari (Half day)
Enjoy a cruise to Sigatoka Valley where the jet boat river will take you through a safety briefing and then its time to board. Head up the beautiful green river where you will hear about the history of the region and see the children from the village lining the river.
A stop will be made at a village, where you will take part in a Kava ceremony, a village tour and enjoy a traditional Fijian lunch.
Jet Ski Island Tour (Half day ex Pacific Coast)
An adrenalin-packed day jet-skiing the crystal clear waters of Beqa Lagoon! Pass a picture-perfect sandbank, where migrating sea birds come to nest, then arrive at Batiluvas Palm Fringed Beach.
Enjoy a day of snorkelling, relaxing and discover the truly hidden Fijian paradise that is beautiful Yanuca Island.
Zip Fiji
Feel the rush as you soar high through the rain forest on the most thrilling and only canoply zip lines in the South Pacific!
The canopy tour is an exhilarating adventure that consists of travesing from treetop to treetop with specialised climing equipment over a series of horizontal cables that are connected between the jungle treetops.
Aqua Trek
Aqua-trek's Beqa Shark Dive is the most energized shark diving experience in the world. Featuring 8 species of sharks and over 300 species of fish,it's no wonder it's called the world's #1 Shark Dive. Beqa Lagoon also boasts lush colourful reefs teeming with exotic marine life. A variety of PADI courses are offered including PADI's Extreme Shark Diver Course!
Beqa Lagoon Island Day Trip (Full day ex Pacific Coast)
Experience the thrill of a speedboat ride as you journey into one of Fiji's most stunning locations - Beqa Lagoon!
White sandy beaches, crystal-clear turquoise water, brightly-coloured corals and an abundance of tropical fish!
Includes boat transfers, BBQ lunch and refreshments, snorkeling gear & guided snorkel tour of Yanuca Marine Reserve.
Rivers Fiji
Rivers Fiji offer a unique selection of whitewater rafting and sea kayaking trips six days a week from the Pacific Harbour area on the main island of Viti Levu.
There aare a variety of options to suit everyone from the experienced to first timers. These are great trips to see the adventure side of Fiji.
FeeJee Experience
This is the real Fiji - sun, sand, culture and adventure! Feejee Experience will take you to the best beaches, amazing rainforests and other fascinating cultural insights with the Fijian people.
Discover the real Fiji. These great value passes allow you to hop-on and hop-off at your leisure. The activities in the pass include: secluded beach vsits, trekking, river tubing, kava ceremoney, village and school visits, bamboo rafting, bathing in hot mud pools, and more.
Newsletter Subscription: 訂閱最新旅遊資訊
Site Map · Privacy Policy 私隱政策(只附英文版)
© 2020 Exotic-Holidays.hk · All Rights Reserved.