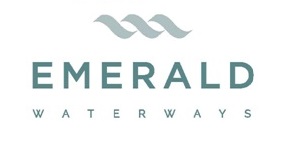 Deluxe category

Sister to Scenic, Emerald is a "four-star product operating on five-star ships". While Scenic's luxury brand caters to travelers who were seeking upscale river cruise experiences, the company also saw a need to servce the less-affluent (and possibly younger) travelers. Emerald Watersways has its own custom-crafted vessels referred to as "Star Ships".
Cruise Europe's magnificent rivers with Emerald Waterways. The company's well-designed itineraries take you to amazing cities, historic towns and iconic landmarks aboard a beautiful ship.
Offering incredible value, a river cruise with Emerald includes all meals, shore excursions, airport transfers and tipping in the vacation price. Excursions are led by experienced guides who uncover more than just the usual tourist attractions, revealing hidden gems and authentic experiences.
The company's custom-built "Star Ships" carry 182 passengers and boast innovations such as an onboard heated swimming pool with a retractable roof that transforms into a movie theater in the evening. You'll enjoy spacious river-view staterooms with deluxe amenities. Complimentary tea and coffee are available at all times on your cruise, while a special selection of European wines, local beers and soft drinks are offered at lunch and dinner.
It offers river cruises in Europe.
https://www.emeraldwaterways.com/

Please feel free to contact our cruise specialists for any reservation or reservation.
Newsletter Subscription: 訂閱最新旅遊資訊
Site Map · Privacy Policy 私隱政策(只附英文版)
© 2020 Exotic-Holidays.hk · All Rights Reserved