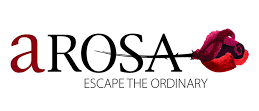 Danube ~ Rhone/Saone ~ Rhine/Mosel/Main ~ Seine

The most beautiful things that a town has to offer can mostly be found on the river banks. Observe these from the deck of a very modern A-ROSA cruise liner, and with stopovers in the ports of lively metropolises. Let yourself get carried away with a unique and unforgettable journey on the waterways of Europe and enjoy the breathtaking scenery on the Danube, the Rhône / Saône, the Rhine / Mosel / Main and the Seine.
Offers a casual-deluxe cruise vacation from one source with a focus on pleasure, wellness, sports and creative experiences. The modern and homogeneous fleet which all conforms to safely and environmental standards, and built at the Neptune shipyard in Rostock-Warnemunde.
Please feel free to contact our cruise specialists for any reservation or reservation.
Newsletter Subscription: 訂閱最新旅遊資訊
Site Map · Privacy Policy 私隱政策(只附英文版)
© 2020 Exotic-Holidays.hk · All Rights Reserved