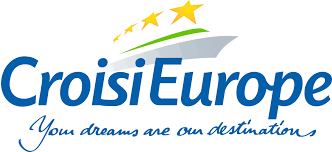 Deluxe Category
Your dreams are on our destinations

An Independent, family-owned business, pioneer on river cruising in Europe since 1976 and being the most experienced river cruise line. With a fleet of 30 ships, offering choice of dazzling riverside cities along the Danube, the Rhone and Saone, the Seine, etc. even with coastal cruises in Italy and Croatia.
Discover fascinating cities and landmark attractions at affordable prices with CroisiEurope. A family-run company founded in 1976, CroisiEurope operates more than 40 ships on rivers and waterways in Europe and Southeast Asia.

Your cruise includes a comfortable cabin with modern amenities, delicious gourmet cuisine, free Wi-Fi access and the use of all onboard facilities, such as a lounge and sundeck for panoramic views. Unlimited mineral water, fruit juice, coffee, cappuccino, beer, wine and spirits are also included in the price of most cruises.

You can visit quaint villages and hillside castles or sun-kissed olive groves and grand gorges with CroisiEurope's extensive selection of river and canal cruises. The company operates on Europe's major rivers, such as the Rhine and Danube, but also offers trips on lesser-known waterways such as the Tisza River in Hungary and the Guadalquivir River in Spain. Mekong sailings are available in Vietnam and Cambodia.
CroisiEurope offers river and barge cruises in Europe and Southeast Asia.
Please feel free to contact our cruise specialists for any reservation or reservation.
Newsletter Subscription: 訂閱最新旅遊資訊
Site Map · Privacy Policy 私隱政策(只附英文版)
© 2020 Exotic-Holidays.hk · All Rights Reserved