Home > Asia > China > 7-Days Scenic Jiuzhaigou and Pandas
---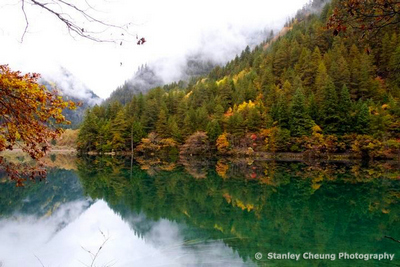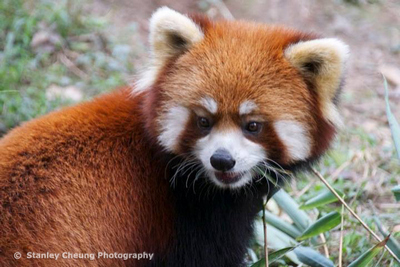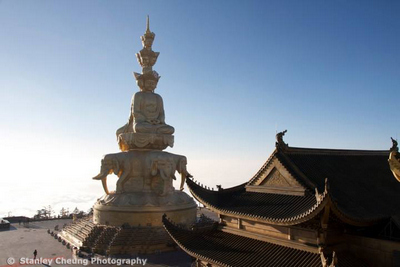 7-Days Scenic Jiuzhaigou and Pandas
Chengdu -HuangLong - Jiuzhaigou - Mt Emei- Chengdu
成都 ~ 九寨黃龍機場 ~ 黃龍~ 九寨溝 ~ 樂山大佛 ~ 峨眉山
| | |
| --- | --- |
| Day 01 | Arrival Chengdu 成都 |
Upon arrival at Chengdu, you will be met and transfer to your hotel for stay.
Accommodation in Chengdu.
Day 02
Chengdu/Jiuzhai HuangLong ~ HuangLong ~ Jiuzhaigou
成都/九寨黃龍機場 ~黃龍~九寨溝
Early morning pick up from hotel and transfer to Chengdu airport for departure.
Chengdu/Jiuzhai HuangLong by flight
Upon arrival, you will be met by our local guide and visit HuangLong scenic zone (53km).
In the afternoon, transfer to Jiuzhaigou.
Accommodation in Jiuzhaigou.
Pick up at hotel and transfer to Jiuzhaigou scenic zone for visit.
Full day tour in Jiuzhaigou scenic zone with lunch and dinner to be served at local restaurants en-route.
Accommodation in Jiuzhaigou.
| | |
| --- | --- |
| Day 04 | Jiuzhaigou 九寨溝 ~JiuzhaHuangLong/Chengdu 九寨溝 ~ 成都 |
Transfer back to airport for departure.
Jiuzhai HuangLong/Chengdu by flight
Afternoon tour of the Panda Reserve Centre 成都大熊貓繁育研究基地.
Lunch will be arranged en-route at local restaurant.
Accommodation in Jiuzhaigou.
| | |
| --- | --- |
| Day 05 | Chengdu ~ LeShan Giant Buddha~ Mt Emei 成都 ~ 樂山大佛 ~ 峨眉山 |
In the morning, you will be driven to Leshan 樂山 to take boat to appreciate the Grand Buddha 樂山大佛, a sitting stone statue of Maitreya carved on a cliff at the confluence of Min River岷江, Qingyi River青衣江and Dadu River大渡河. Measuring about 233-feet high, this Buddha with serious expression is the largest stone Buddha in the world whose carving work took about 90 years.
Also visit Lingyun Temple凌雲寺 and Jiuqu Plank Road九曲棧道.
Afterwards, you will travel to Mt. Emei, take the cable car to Summit. Check-in at Jin Ding Mount Emei for overnight.
Accommodation at Mount Emei.
| | |
| --- | --- |
| Day 06 | Mt Emei ~ Chengdu 峨眉山~成都 |
After breakfast, you will be free to explore & photo around at Summit of Emei 金頂. You can enjoy most beautiful view like Great Mountain, foggy clouds, green pines, and luxuriant cypresses. We will then later visit two renowned temples: Baoguo Temple 寺報國 and Wannian Temple 萬年寺.
As one of the four most famous Buddhist Mountains in China, Mt. Emei boasts temples and gathers Buddhism culture. In addition, owing to its majestic cliffs, deep valleys, flying waterfalls, sea cloud and verdant forests, the mountain has been reputed as 'a beauty spot under heaven' by Chinese people since ancient times. Situated at the foot of Mt. Emei, Baoguo Temple is the largest temple on Mt. Emei and known as the No.1 scenic spot on the mountain. It is a magnificent architecture complex with a succession of four temple halls, which are shaded with green pines and luxuriant cypresses. The exquisite pavilions and beautiful gardens can also be seen here.
Wannian Temple is one of the oldest temples on Mt. Emei which houses rich Buddhist cultural relics.

Transfer back to Chengdu after the visits.
Accommodation in Chengdu.
| | |
| --- | --- |
| Day 07 | Chengdu/Hong Kong 成都 ~ 香港 |
Free time at leisure till departure transfer to airport.
Have a nice holidays!
Remarks :
Every effort will be made to adhere to the planned itinerary. However, due to weather conditions and reasons beyond our control, changes to the itinerary might occur, for which the company accepts no responsibility.

Newsletter Subscription: 訂閱最新旅遊資訊
Site Map · Privacy Policy 私隱政策(只附英文版)
© 2020 Exotic-Holidays.hk · All Rights Reserved