Home > Asia > China > 5-Days Xiamen and Wuyishan Tour
---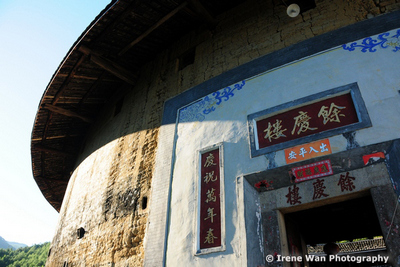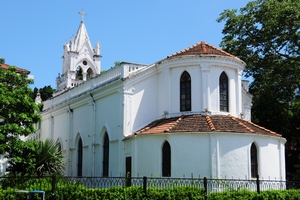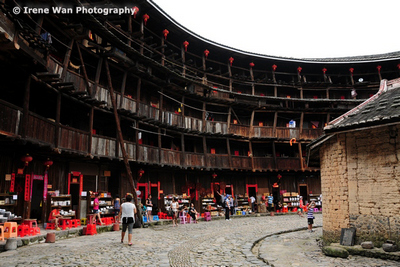 5-Days Xiamen 廈門 and Wuyishan 武夷山Tour
Xiamen - Gulangyu - Tulou - Wuyishan
廈門 - 鼓浪嶼- 土樓 - 武夷山
| | |
| --- | --- |
| Day 01 | Hong Kong - Xiamen 廈門 |
Depart Hong Kong for Xiamen.
Hotel accommodation in Xiamen.
Hulishan Fortress - it was built in 1891, the architecture mainly integrated the style in Ming and Qing Dynasty and the style from Europe. Hulil Mountain Fortress is famous for having both the biggest and smallest cannons in the world. And there are many ancient military facilies and weapon, such as the emplacement, the barracks, the castle, the trench, double edged swords and firelocks.
South Putuo Temple 南普陀寺 is located at the foot of Wulao Peak, south of Xiamen. It was built during the Tang Dynasty and rebuilt in Qing Dynasty, which is very famous for its collection of Buddhist cultural relics, such as a Burmese jade carving of the Buddha, some important Buddhist texts. Climing up to the Wulao Peak, you can enjoy the bird's eye-view of Xiamen University and Xiamen ports.
Hotel accommodation in Xiamen.
| | |
| --- | --- |
| Day 03 | Xiamen 廈門 - Gulangyu 鼓浪嶼 |
Visit Gulangyu Island 鼓浪嶼 where is located southwest of Xiamen city. It takes about 10 minutes by local ferry boat. There are many famous pianists in China from this island, and the piano ownership rate is the highest in China. There are many colonial buildings built after the Opium War, including the Britain, the America, France, Germany, Spain etc.
Craig of Sunlight: Sunlit Rock is the highest point of Gulangyu Island, with a height of 93 meters. As you go up to the top, you will see many rocks, pavilions, and enjoy the stunning view of the sea as well as the Gulangyu Island.
Suzhuang garden 菽莊花園 is located at the southern shore of Gulangyu Island. It was built around 1900 as a private villa. Look like other gardens, it is a traditional Chinese garden consisted of pavilions, bridges, lakes, towers and hills. Specially, Shuzhuang Garden is connected with the sea, you can enjoy the seaview along its corridor.
Hotel accommodation in Xiamen.
| | |
| --- | --- |
| Day 04 | Xiamen 廈門 - Wuyishan 武夷山 |
Transfer to airport for taking flight to Wuyishan 武夷山.
Wuyi Mountain is located in the northeastern part of Fujian. Wuyi Mountain is just a the junction of Fujian Province and Jiangxi Province. The scenery in Wuyi Mountain is surprisingly amazing and spectacular, especially the Jiuqui River Tianyou Peak, Song Ancient Street, Dahongpao Tea Plants and Wuyi Palace. Many ancient painters and poets visited here just for search of inspiration.
Hotel accommodation in Wuyishan.
| | |
| --- | --- |
| Day 05 | Wuyishan 武夷山 departure |
Xiamen Ancient Village: The walk in the Xiamen Ancient Village brings you back in time to Ming Dynasty (1368-1644) and the Qing (1644-1911) Dynasties. Most of the buildings are very well preserved and featuring the sculpture of brisk, wood and stone, which is one part of the Wuyi World Culture heritage.
Transfer to airport for departure.
Have a nice holidays!
Remarks :
Every effort will be made to adhere to the planned itinerary. However, due to weather conditions and reasons beyond our control, changes to the itinerary might occur, for which the company accepts no responsibility.

Newsletter Subscription: 訂閱最新旅遊資訊
Site Map · Privacy Policy 私隱政策(只附英文版)
© 2020 Exotic-Holidays.hk · All Rights Reserved