Home > Destinations > Asia > Tibet > Testimonials
---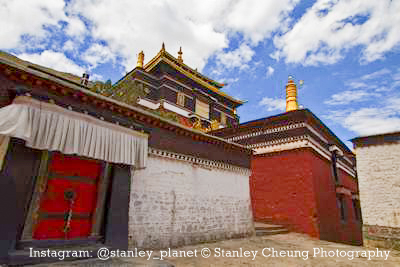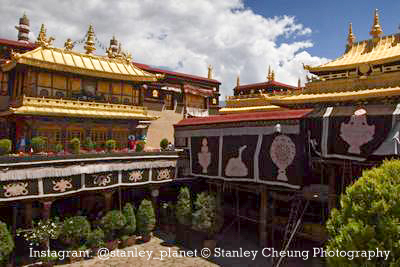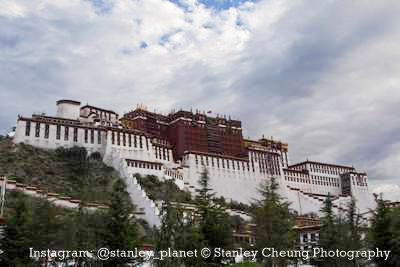 Below are some feedbacks and reviews from our valued clients who traveled China & Tibet with us. August Moon Tour & Travel Co. Ltd has obtained the permission from the following guests to publish their comments.

Mr Alan Calladine
14 days China & Tibet (30 July - 12 August 2006)
Hong Kong - Xian - Xining - Lhasa - Ganden Monastery - Samye Monastery - Tsethang - Gyantse - Shigatse - Namtso Lake - Lhasa - Chengdu - Hong Kong

"We are more travellers than tourists, and we would like to say how pleased we were with August Moon and the Shanghai Travel land agent in Tibet [DhoKho and Tashie]. We had a wonderful trip all the transport, hotel and guides were excellent. In all, a very professional service and friendly. On such a complicated and last minute tour plan, things were bound to become complicated at times. They did, but August Moon's organisation, ticketing and support were exemplary and the land agent expertly negotiated all pitfalls with good grace. We had the best guide we have ever met in Tibet.
We would definitely have no hesitation in unreservedly recommending August Moon to any of our friends and acquaintances.

Firstly I would like to cover the more negative issues which you might /might not wish to broadcast;

1.0 Our itinerary covered a trip from Lhasa to Gyantse via Lamdrok Lake; this was omitted since the Nygatse road to Gyantse was blocked for construction. Our Tibet land agent was surprised all parties did not know of this.

2.0 The first night reception and hotel Booking at Dhood gu Hotel was a disaster. The hotel seemed to be fully / double booked and we were put up in a very dusty / dirty old annex without en-suite as booked. The plumbing did not work and much of the "remote" bathroom was broken or unworkable. We asked for an en-suite room with double bed as booked but we were rudely told the hotel was fully occupied. We asked for water only to be rudely told the restaurant was closed and we would have to go out into the street to find our own water ourselves!!!!The attitude of the receptionist was anything but welcome, and at times quite insulting.

The next day the excellent land agent Dho Khu listened to our case and looked to move us. This was not possible so we were move to a normal hotel room en-suite and clean and promised an apology.... Which never materialised. The service however, from the hotel became better and we enjoyed better
nights in Lhasa.

So despite our poor first night I would say [conditional on the service] that Dhood Gu Hotel is a good hotel for location.... It is near the Jokhang Monastery and Bakhor. You can come back to the hotel for food/ rest/ clothes etc any time from the centre. Potala palace is near... Great views of the Palace from the roof top. The kitchen staff are friendly and helpful. European / western restaurants are nearby if Tibetan food is too challenging. Notwithstanding our initial problems it is a good hotel for a Lhasa based stay. In all honesty the hotel did compensate us with our last night in a suite, and the excellent Dho Kho treated us to a free night out at Tashie 2; a Tibetan Meal and floor show.

CHINA AND TIBET TOUR 2006.

1.0 Introduction.
Since flights to Lhasa go through Xian or Chengdu, we sought to make the best use of our tour and incorporate a few days in Xian; this to see the clay warriors and Mount Hua Shan. We specifically highlighted certain Xian sites and omitted others knowing that Xian had standard East and West tours incorporating some "tourists" stops and not so great sites. Unfortunately some Hong Kong travel agents ignored our itinerary and suggested they "knew best", incorporated the standard tours and ignored our requests. August Moon simply took our itinerary and built a tour around it; thus we avoided superfluous or wasted time. At the "last minute" we asked if we could change our Lhasa flight from Xian and use the recently opened Tibet Railway. Although this seemed impossible, August Moon successfully obtained sleeper tickets from Xining and arranged flights from Xian to Xining. We found out later just how difficult this was since tickets are not released until 3 days before departure in China; so the China land agent had to queue for 3 days!!!!on our behalf.

2.0 XIAN. We opted to miss out much of the standard tours [Banpo, Neolithic village, hot springs etc] and concentrate on the Clay warrior sites. August Moon arranged a driver and guide for us in lieu of a bus tour. Excellent hotel stop just outside the South gate of the city wall; ANA Grand Castle, a Japanese tour hotel.

The famous Qin Shihuang clay warrior guard site was wonderful, [but grey on a rainy day], well arranged but busy in August. The various sites [three buildings] are well organised but only special guests / tours are allowed "into" the excavations. Light levels are low for photography.....adjust for ISO and take a tripod. Signs say "no photography" but his is universally ignored. Lots of tour groups and busy food stops. The Chariot exhibition is very good.

Secondly we especially requested to go to the "smaller" Han juing [Han Yangling]. New exhibition buildings had just been opened with glass floors [you are given shoe covers / slippers to wear at the entrance]. This site is amazing. The "warriors are small scale [400 to 500mm high] and still being excavated; you actually walk over or by excavation sites. The pre excavation rooms show exhibits of the site, interpretation data and an excellent "film" show that is.... Well.... a scaled projection!!!! The whole site is colourful, accessible and somehow more captivating than the original clay warriors despite the change of scale. The Yangling scaled clay figures were dressed, had clay bodies [but wooden arms which have decayed / disappeared] and there is a whole collection of animals in readiness for the afterlife; hundreds of pigs, sheep etc. all scaled to miniature size. Also there are
miniature kitchens, arrows etc all scaled down. Outside you exit to a mound... The tomb of Han Jing. This is reputed to have a hall of outstanding splendour and jewels, but has never been opened!!!!!!!!

We gave up on[ climbing] Hua Shan given the 100km plus drive, the heat and stifling pollution / mist: probably better in spring / autumn period if the pollution / mist lifts. Instead we had an enjoyable day just drifting around Xian [Bell Tower / Drum Tower] and found peace in the Great Mosque.

3.0 XINING. August Moon organised transport and ticketing for flight to Xining, where we were met and taken to Kumbum Monastery for the day; August Moons suggestion to utilise the time delay for the Tibet Train.

4.0 THE TIBET TRAIN. We would very much emphasise that this is a Chinese "local" train, not a tourist sleeper. The station is chaotic and you need an agent to get tickets, process you and luggage at the station and get you to your seat / sleeper. Tickets, permits and luggage all go off at various tangents and you might be a touch anxious that all will arrive at your seat / bed! The land agent was very welcome and supportive here.

We asked / tried for a 4 berth soft sleeper but could only manage tickets for a 6 berth hard sleeper. The only discernable difference being the number of bunks in a room cell..... Say 2.1m x 1.8m. We were lucky to have some engineers and professors in our "six" and half the train seemed to visit us
to practice there English!!!

Although this is a new train, hermetically sealed and very modern, it is still a Chinese train, and to those who know "local" Chinese trains, there will be no surprise. The flight cost from Xining to Lhasa is 1700Y, a three day bus ticket 400Y. The train seat ticket is 300Y and takes 26 hours. Thus the seated carriages are full of Chinese or Tibetan travellers, together with boxed fruit, huge luggage and very tired children... If bird flu were not an issue I think chickens and other stock might have been around! It is a totally sealed train with clear none smoking rules, which are clearly ignored!!!despite the several daytime station stops. You board at 8.00pm in Xinning in the dark and set off. By 10.00 lights out. The third level bunk is high and the ceiling low.... You access via drop down steps in the "wall" or scramble over your two lower bunk compatriots. Snoring is compulsory and if you are a light sleeper you can distinguish between the various Chinese rising or falling tones plus your spouse. NOTE if you are in the top bunk... Take a torch and think seriously about avoiding midnight toilet visits! In the night you are rocked through the Gobi [desert] and by the morning heralded by recorded sweet birdsong music. Soon you reach two high Tibetan Passes [Tochin La / Tonclun La] at 5000m plus and your thoughts of an acceptable acclimatisation to altitude vanish. You reach for the little valve by each bed, you push your little finger into the centre of the valve to activate oxygen [a blast!!!]. To stop just push back the valve towards the wall. All 6 then sit on the two lower bunks and or two fold down seats in the corridor and stir out at the amazing Tibetan Plateau..... It changes little actually and the tight cell you are in is always busy with talk or spotting wildlife, or listening to the recorded "commentary'.... But if you can isolate yourself the views are of wildness and space.... Inevitable valley spaces as you follow river and road routes, but the scale is amazing. Its like being in Iceland / Scandinavia at times but viewed from inside a goldfish bowl.

For practical issues, take food, Chinese tea and tea canister, a torch, a change of clothes, soap, toothpaste etc. The train food is not that good outside of buying dried pot noodles from the restaurant car,[Hot water is always available via staff or wall points]. So take an evening snack, one breakfast and say two day meals; you arrive Lhasa 10.30pm. The toilet and wash areas get wet... Water tipped on carpets so wear shoes / slippers; do not go in socks.

In some sleeper compartments you might find people eating cooked fish, brewing up all manner of foods, soups and fruits stretched over the tables and floors. Its pure chance. In the seated carriages, after 24 / 26 hours fatigue and tiredness set in and conditions are cramped where people have
tried to sleep in rows.

I would guess that tour companies might in the future request "tour carriages" and allow pre paid / reserved tickets. That would be good business for tourists but I am not sure its the Chinese way? In reality this is a Chinese "local" train, that is a technical wonder and a long journey. If you are a "traveller" and love wilderness, trains and have a strong constitution, you will love it. Its not easy, but it is wonderful journey.... Not to be missed, but not I think repeated.

5.0 LHASA BASED "TOURS". Standard tour destinations Potala Palace, Jokhang Temple, Barkhor, Ganden, Sera and Deprung Monasteries, all based from Dhood Gu Hotel; well placed hotel, superficially a "Tibetan Style" hotel. Actually a Nepalese hotel with some suspect staff but very well placed. Can get full of tour groups. Western restaurants nearby if needed.

August Moon's land agent here Dho Khu and guide "Tashie" probably the best guide we have every had. Young, motivated, passionately Tibetan and a committed Buddhist, despite the Reebok shoes, sports shirt and hairstyle. Cannot sing this young man's praises enough. He knew to keep us well fed, arranged bottled water and gradually eased us into the altitude and sites; easy at first then more challenging. He knew when to give us space and when to deliver the guide information. He supported the driver and spoke excellent English. He was easy to be with and despite the heavy schedule of sites he was always calm.

Potala Palace has become difficult in recent times. You need a permit, a passport [?] and now a pre booked one hour slot visit. The guide needs to have certain permits and paperwork. All is confusion and difficulties arise with tour groups pushing for their slot. Tashie solved all issues; do not even consider Potala Palace without a guide or a pre paid tour slot. In fact all the sites / monasteries were made so much richer by Tashies guidance and knowledge of Lhasa. He was born here, grew up here and makes the journey so much more human by explaining some personal experiences in the monasteries with his family.... I would not wish to repeat them here since they are quite personal, but suffice it to say that the humanity and humility of these trips was quite moving for us. To be diplomatic I would "suggest" that you use a Tibetan local guide rather than look elsewhere....[The report is that some guides are not local and repeat Lonely Planet data ad nauseum]. Our tour was made 10 times plus more enjoyable by Tashie and Dho Khu.

Jokhang Monastery in the centre of Lhasa was special for us, and made all the more special by Tashie relating how he grew up in the town and family visits to the monastery. We were ushered through the packed monastery whilst wall line queues of committed worshipers crushed into each shrine... I have rarely felt so alien and isolated from a culture I find so difficult to grasp: you develop a growing sense of admiration and respect for Tibetan culture.

We had day trips, from Lhasa, out to the three major Tibetan Monasteries, all rebuilt and repaired since "liberation": Sera, Deprung and Ganden. These are simply amazing buildings and locations, and central to the essence of Tibet.

We "did" Samye monastery. It is important to Tibet but you can only do so much and the drive is huge for the one site.... Unless you thrive on sand dunes and hours of 4 x 4 in a landcruiser; given that the following week was all landcruiser I would not advise Samye again.

6.0 LHASA AND SHOPS. I would advise wandering round the Lhasa Barkhur in the evening / afternoons after day trips from Lhasa and take a camera for characterful "antique" faces and hair styles!!!!set to zoom and low light no flash settings. Note all the market stalls are probably now Chinese owned and most of the metalwork, materials come from Nepal or India. Haggle here
to 30% of asking price and be prepared to walk away... Rarely will the marketers miss a sale. A big find in Lhasa was the Droppeling Shop...Dedicated to preserving Tibetan crafts... Its had to find but is near the Mosque in a isolated courtyard. There are old Tibetan rugs here [banned by the Chinese when Tibet was "Liberated" since they were made for the Monks! My wife tells me they are very special knotting]. All I can say is that they are very "architectural", nice and dusty! 1100Y buys a good 1.4 x 0.8m thick contemporary patterned carpet, less for a square monks carpet seat. No haggling in this shop and neither should there be.[Go across the square, up 3 floors to see Thgankas and paint being made from stone]. Tashie advised on the best authentic shops / stalls.

7.0 ONE WEEK DRIVING TOUR. We did two great drives in Tibet [almost]!

Firstly the route from Lhasa to Gyantse via Kabala Pass and Lamdrok Lake....
The only problem was that the Lamdrock to Gyantse road was blocked so we took another route [part of the Friendship Drive beside the Ganges River]. This is a wonderful days drive and the Kabala Pass... Well...exciting at 5100m despite the tourism at the top. We saw but could not drive the lake road. We saw Gyantse monastery then on to Shigatse Monastery and then ordered a packed meal for the next day.

Second great drive; Shigatse to Nam Tso Lake [or long route back to Lhasa].
This was an amazing drive.... Quite magnificent if you like wild places and can survive a Toyota Landcruiser journey on country roads. I asked for a better vehicle if one were available... The concession was new tires and a spare tire added! The Toyota was fine and the driver good. The routes are difficult to define without a map. I would say that we took the Friendship road back towards Lhasa but halfway we turned north into a valley to Margen La Pass 4800m and onto the Shoko La Pass at 5100m. This route is simply through two huge and long valleys [the passes are col routes at the watershed of rivers] The scenery was stunning.... a massive scale and quite awe inspiring. We were lucky enough to find an autumn festival of nomads and fine stops for picknics and occasional walking to break up the driving. Lots of stories of "Yak Fathers", Eagle Sky burials, Sea burials and folk tales. Endless valley scenery, nomads and snow capped mountains..... sometimes
quite near.

Lots of photo stops at cols / passes or at special bridge or water crossings... Prayer flags are hung where the air or water are pure and strong... Ie at passes / river crossings... to give voice to / power to the prayers on flags.

After half a days long drive we eventually met the main north south, Lhasa to Nam Tso lake road and new rail route we had come into Lhasa on. We turned left / north here and took a long drive to Nam Tso Lake. We arrive at sunset as the main tourist busses were leaving. We had arranged an upgrade from a normal local stay to a superior top grade "local stay' In reality a better grade of tent!!! About 20 board and canvas rooms around a central dining space. No toilet, very cold night and very heavy quilts which crushed you to sleep. The lake and local hills are spectacular but totally ruined by
tourism... It was so much a dusty bowl [plus endless tents] that the isolation and scale of the lake were difficult to appreciate. The air and views are pure [clean air and velvet green landscapes with no tree in sight] but the experience was somehow lost by the frenetic visitors. It was sad...
This is a special place of wilderness but I / we could not access it unless you drive out / away from the hoards!!!!! Maybe it was the juxtaposition of so much activity set in the wilderness or the rushing in and out by day tour busses from China / Lhasa. Or maybe it was in me??? Either way I would not recommend a trip to Nam Tso unless you intend to avoid the masses... Which can be done by "safari trips" [tent tours] or by yourself.... However it seems the "authorities are near to installing a new bus only transit system from some 5 to 10 miles / KM out from the lake!!!!!!

The next day we saw the lake sunrise and headed back to Lhasa along the valley route south [the route of the new Tibet train].

8.0 TOUR OPTION. On reflection [forgive the pun] if we were planning this trip again [or advising others] we would omit Samyre Monastery and Nam Tso Lake [but include the Margen and Shuko Pass drive] and try to include a drive to Everest base camp. Omitting Samyre and Nam Tso would gain two days and if more time were possible then a return Everest base camp trip would be
possible. If the Nepal Maoist" situation gets better then I might even reconsider the full Friendship Drive from Lhasa to Kathmandu; but I would still include the two drives above.

Apologies if this is all to long and self indulgent... But really we had a wonderful time and experienced some quite new and remote journeys. I hope you might find the report of some use for the destinations / routes. All of August Moon's hotels, pick ups and tours were well organised and on time...We felt very much supported. But in all we met some wonderful people, not least of which were our guides Dho Khu and Tashie. We owe them a mountain of thanks."

A Word of Warning
Tibet is one of the most remarkable places to visit in Asia. It offers fabulous monastery sights, taxing high-altitude treks, stunning views of the world's highest mountains and fabled pilgrimage routes. The stunning scenery, friendly hospitality and experience of the their religion are the ingredients for a unique and rewarding adventure. However, with the sometimes-frustrating nature of the country, you will need to exercise patience and approach things with a sense of humor. If you expect everything to run as planned, if you want a predictable and consistent quality in your accommodation and transport - DO NOT travel to Tibet! If you love adventure and want a completely unique travel experience, we guarantee your journey will be a rewarding and memorable experience.
Newsletter Subscription: 訂閱最新旅遊資訊
Site Map · Privacy Policy 私隱政策(只附英文版)
© 2020 Exotic-Holidays.hk · All Rights Reserved.