Home > Asia > Mongolia > Tour Suggestions > 8 Days Eastern Gobi by Train
---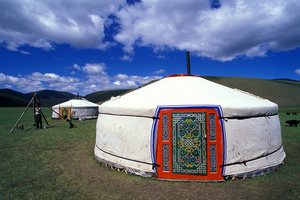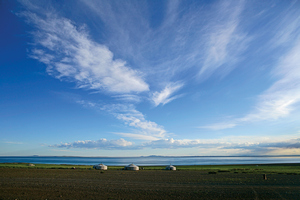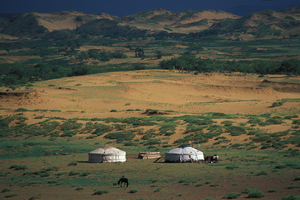 MONGOLIA
蒙古
8 Days Eastern Gobi by train

Mongolia, a country of spectacular landscape pristine nature and friendly people! In Mongolia, you will experience a rich and ancient nomadic cultural heritage.You will encounter an awesome landscape which varies from the spectacular Altai mountain peaks to mysterious Gobi desert, to the untouched wildlife of the steppes.

Eastern Gobi province territory is the part of Gobi desert, located in the south-east Mongolia, bordering on China. The highest mountain Khulag, reach 1436m. Sand dunes at Burden Gashuun, Tsagaan Els and Tavan Tolgoi stretch along the borders of the province, and cover around 5% of the territory. Eastern Gobi has mineral springs, such as Khalzan Mountain with mineral water near Choir town. The fauna includes argali, ibex, wild ass, black-tailed gazelle, white gazelle, and lynx. The large industry is oil, and next is Trans-Silberian railway.
This tour will give an opportunity to experience the beauty and mystery of Mongolian Gobi desert and experience a train journey through the southern part of Mongolia. Excursion to one of the largest sand dunes in Mongolia, 19th century Buddhist Monastery of Khamariin Hiid built by famous Mongolian religious aristocrat, poet Danzanravjaa and dinosaur bones revealed by wind in sandy surface and remains of petrified trees aged 65 million year are some of the features of this tour.
| | |
| --- | --- |
| Day 01 | Ulaanbaatar arrival |
Upon arrival at Ulaanbaatar, you will be met and transferred to hotel.
Ulaanbaatar is located near the Bogd Khan Mountains (altitude 1,351m) and is built on the banks of the Tuul River. Today is a modern city of approximately 800,000 residents. It reflects both as pects of present day Mongolian society: nomadic culture and modern society. Here high rises stand next to traditional gers, and nomads in traditional costumes share the streets with business men in three piece suits. Cars and cows often cross paths in downtown streets.
Dinner and hotel stay in UlaanBaatar
Meal: Dinner
| | |
| --- | --- |
| Day 02 | Ulaanbaatra~Sainshand |
After breakfast, transfer to Ulaanbaatar train station for catching the train to Sainshand. Sainshand is the central town of Eastern Gobi province. There is population of 20,000 located at 952m above sea level, and 456km from Ulaanbaatar. It is on the Trans-Mongolia Railway line. It is divided into 2 districts: a residential area near the train station and the main town a couple of km to the south.
The train departs at 10:10 am and arrive in Sainshand town at 20:00 hrs.
The full day train journey takes you through the transmission zone from the mountain steppe region of central Mongolia to southern Gobi desert. After arrival in Sainshand train station, transfer to Tavan Dohio tourist camp where is located 18 kilometers away from the town for dinner and overnight stay in Mongolian gers.
Overnight stay in Mongolian Ger
Meal: Breakfast, lunch and dinner
After breakfast in the camp, we start the Eastern Gobi round tour starting from Khamariin Hiid Monastery. Then visit to Dinosaur skeleton site, where you will encounter an amazing scene of dinosaur bone aged about 70 million years revealed on the ground. In the same area, you will also see peaces of petrified wood.
After having lunch at the ger camp, the trip continues to sand dunes where you enjoy the scene of the beautiful white sands and walk along their loose slopes. You will see saxauls, the unique trees of desert.
Dinner and overnight at the camp
Meal: Breakfast, Lunch and dinner
| | |
| --- | --- |
| Day 04 | Eastern Gobi Tour~Ulaanbaatar |
After breakfast, visit the Mountain temple of the 3rd hutagt (saint). Then visit the camel breeder's family to get introduced to the nomadic lifestyle and have a short camel riding session.
After lunch, experience the building of a Mongolian ger.
After dinner, transfer to train station for catching the train at 21:00 hrs and return to Ulaanbaatar.
Overnight stay on the train
Meal: Breakfast, Lunch and Dinner
Arrive Ulaanbaatar at 08:40 am in the morning. Transfer to hotel.
City tour of Ulaanbaatar including Ganden Monastery and Natural History Museum.
Ganden is the largest monastery and temple complex in use in Mongolia. It was built in 1810, but was partly destroyed during the Communist oppression days, and has seen some reconstruction. One of the temples hosts the tallest standing Buddha statue in central and East Asia.
Natural History Museum includes a complete dinosaur skeleton and eggs exacavated in the Gobi.
Lunch at local restaurant. Visit to Zaisan Hill and Bogd Khaan Winter Palace museum.
The Bogd Khaan Winter Palace Museum was built between 1893 and 1903, it preserves the palace and temples of Mongolia's last king, the Eighth Bogd Lama, or Javzan Damba Hutagt. It contains religious and cultural items dated from the 17th Century to the begining of the 20th Century.
Enjoy an evening folklore performance.
Dinner and overnight stay in Ulaanbaatar
Meal: Braekfast, Lunch and dinner
| | |
| --- | --- |
| Day 06 | Ulaanbaatar~Terelj National Park |
After breakfast, depart for Terelj National Park.
Terelj National Park, created in 1993, borders the Khan Khentii Strictly Protected area, and it is one of the most visited protected areas. Terelj, on the Terelj River, bank is a spectacular valley with high-eroded rock formations, pine covered mountains and grasslands carpeted with perennial wildflowers and edelweiss.
After checking in at Terelj camp, have an excursion to Turtle Rock and enjoy the scenery of the area.
After lunch at the camp, have a short hiking tour to the top of the Overlooking hill and enjoy a view of Terelj National Park. Continue your exploration around the park.
Overnight stay at Ger in the camp
Meal: Breakfast, lunch & dinner
| | |
| --- | --- |
| Day 07 | Terelj National Park~Ulaanbaatar |
After breakfast, visit a nomadic family and get introduced to the authentic lifestyle and culture of Mongolian nomads, try the traditional dairy food and take horse riding for an hour.
Drive back to Ulaanbaatar before lunch and visit the Gobi cashmere factory for shopping.
Hotel stay in Ulaanbaatar
Meal: Breakfast, lunch & dinner
| | |
| --- | --- |
| Day 08 | Ulaanbaatar departure |
Free time at leisure till transfer to airport for departure.
Meal: Breakfast only

Our private tailor-made itinerary offer complete freedom of choice. Prices vary according to your selected accommodation, total number of passengers travelling in your party and seasonality of travel; please feel free to contact us for individual tailor-made itinerary as per your travel plan.
Newsletter Subscription: 訂閱最新旅遊資訊
Site Map · Privacy Policy 私隱政策(只附英文版)
© 2020 Exotic-Holidays.hk · All Rights Reserved.