Home > South America > Peru > 2-Days Ballestas Islands & Nasca Lines
---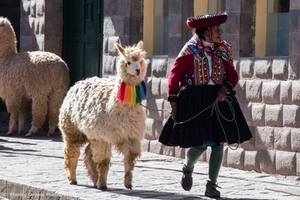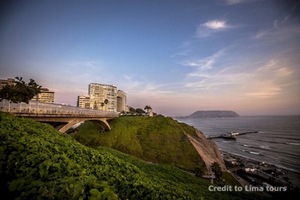 2-DAYS Ballestas islands & Nasca Lines
Lima ~ Inca ~ Lima
利馬 ~ 印加 ~利馬
Tour overview:
Enjoy a wild adventure in Peru's remote Ica region to discover the mysterious Nazca Lines and explore the rugged Ballestas Islands. Fly over the Nazca desert and behold the geometric perfection of the ancient lines and then cruise out to the Ballestas and come face to face with their abundant fauna. Groups vary in size, but are typically made up of about 6-10 travelers.
Tour Highlights:
Nazca Lines:
Enjoy a flyover of these enigmatic geoglyphs of animals and geometric figures, which have been in the middle the Nazca desert for more than one thousand years.
Ballestas Islands:
Take a cruise to this marine sanctuary in the Pacific Ocean, where sea lions, penguins and birds such as pelicans seek refuge.
| | |
| --- | --- |
| Day 01 | Lima - Paracas - Nasca Lines Overflight |
Pick up from hotel in Lima for 4-hour transfer to Pisco Airport to board a flight plane for a flyover of the Nazca Lines. Observe these mysterious lines and geoglyphs in the form of animals, which have been carved into the desert for some 1,500 years. The representations of figures such as a condor, a whale, a monkey, and even a man who looks like an astronaut are a sight to behold. View, too, the recently discovered Palpa Lines, which feature designs known as "the Star", "the Woman" and the "the Traveler". Return to the airport and transfer on arrival to Paracas, with the rest of the day free at leisure.
| | |
| --- | --- |
| Day 02 | Paracas - Ballestas islands - Lima |
Pick up from hotel for transfer to the El Chaco pier. Embark on a boat tour to the wild and inhospitable Ballestas islands, whose only inhabitants are colonies of boobies, penguins, pelicans, and sea lions among other species. This is a natural reserve with beautiful geological formations, impressive fauna and the ruins of a pre-Inca culture, which was able to develop a successful society in adverse conditions. On the way, you can see the enigmatic lines carved on an embankment of the peninsula in the form of a candlestick. Dock back at El Chaco and transfer to the station to catch a regular bus to Lima. On arrival, transfer to your hotel stay in Lima.
Have a nice holidays!
Remarks :
Every effort will be made to adhere to the planned itinerary. However, due to weather conditions and reasons beyond our control, changes to the itinerary might occur, for which the company accepts no responsibility.
Our private tailor-made itinerary offer complete freedom of choice. Prices vary according to your selected accommodation, total number of passengers travelling in your party and seasonality of travel; please feel free to contact us for individual tailor-made itinerary as per your travel plan.

Newsletter Subscription: 訂閱最新旅遊資訊
Site Map · Privacy Policy 私隱政策(只附英文版)
© 2020 Exotic-Holidays.hk · All Rights Reserved.