Home > Africa > Madagascar > 6-Days Madagascar "The East"
---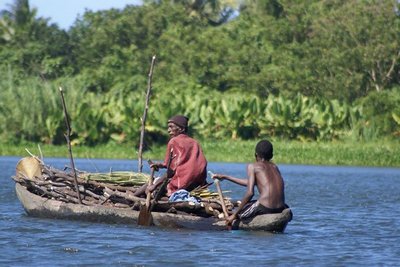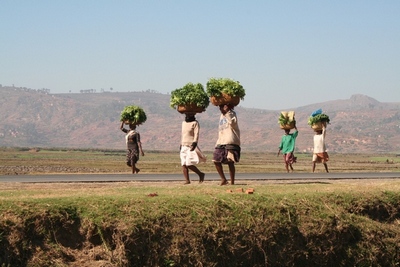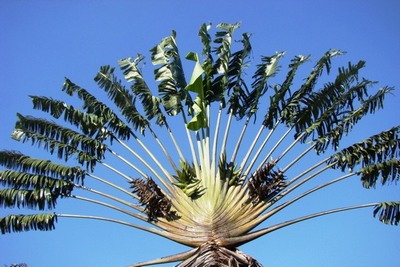 6-Days Madagascar "The East"
This holiday allows you to discover the eastern side of the Red Island. We cross the corridor of primary forest covering the steep slopes which tumbles down to the Indian Ocean coast. Andasibe-Mantadia National Park (Perinet) has a unique wildlife, orchids and other rare plants, many species of lemurs, reptiles, amphibians...this exceptional nature can be explored on foot between waterfalls, rivers and rainforests.
Highlights and Experiences:
2016-2017 Tour departure:
Duration: 6 days
Participants: 2 to 8 people
support crew: Local English speaking driver-guide
Accommodation in all hotels
Vehicle: 4WD, mini bus or bus depending on a number of passenger in a private party
meals: Breakfast and dinner (half board),
Departure: All year round.
| | |
| --- | --- |
| Day 01 | Antananarivo arrival |
Arrival in Antananarivo.
After customs and visa formalities, meet with your guide and then transfer to the hotel located in town.
Rest of the day free at leisure.
Meal plan: Dinner included at hotel.
Accommodation in Antananarivo: Palissandre Hotel
| | |
| --- | --- |
| Day 02 | Antananarivo (by air) Tamatave ~ Akanin'ny nofy |
Pick up from your hotel to airport for domestic flight departure for Tamatave.
Upon arrival, you will be met with your guide and transfer to the river port and embark on a motor pirogue through the Canal des Pangalanes where rain forest and fresh water lakes surrounded by beautiful white fine sand beaches define the green setting. The Canal des Pangalanes was built in the end of ninetheen century, it's connecting lakes and rivers along the est coast in more than 400km from Tamatave to Manakara. This waterway is unfortunately not very used nowadays
Rest of the day free at leisure.
Distance of travel: 260km
Duration: +/- 1 hour of flight and 3h of boat trip
Meal plan: Breakfast and dinner included at hotel.
Accommodation: Palmarium Hotelin Akan in'ny Nofy
Palmarium Hotel
This is only accessed by boat. Palmarium offers comfortable traditional style bungalows with bathroom and a lake view from the balcony. It also has a private Reserve where you can find about 10 species of lemurs roaming free (Indri-Indri, Sifaka, Varecia, Propithecus, Aye Aye...)

| | |
| --- | --- |
| Day 03 | Canal des Pangalanes |
Morning visit of Palmarium reserve. We devote the morning to explore and discover Malagasy fauna.
Enjoy lunch at hotl.
Afternoon at leisure then go for a night walk at the place to see the strangest looking primate, the Aye Aye.
Duration: All day
Meal plan: Breakfast and dinner included at hotel
Accommodation: Palmarium Hotel in Akanin'ny Nofy

| | |
| --- | --- |
| Day 04 | Akanin'ny Nofy ~ Perinet National Park |
We board again our motor priogue to get to the Manambato. The ride will take about 01 hour. Then, from the village of Manambato, we join our car and head back on the national road No. 2 to Andasibe through the "Ravinala Road".
Upon arrival, we leave our luggage at our hotel then go to the lemur island, where we will have the opportunity to see few species of lemurs, typical to to the east of the island, very close. Great photo shoot in prespective.
Distance of travel: 130kms
Duration: 01 hour by boat + 02 hours by driving
Meal plan: Breakfast and dinner included at hotel
Accommodation: Andasibe Hotel in Andasibe
| | |
| --- | --- |
| Day 05 | Pare National de Perinet ~ Antananarivo |
We walk into the forest to discover this protected area with a local guide. It is mainly covered with rain forest that peculiar to the east part of Madagascar. The park provides a habitat for rare and/or endemic species of rain forest, a remarkable biodiversity. Here we meet the largest lemur which is the Indri Indri with fascinating family group behaviour. The guide will inform you about their customs. The Aye-Aye (Daubentonia Madagascariensis) is an endemic nocturnal lemur which is the most strange and archaic of all species. Other species living in the forest are bamboo lemur (Hapalemur Griseus), woolly lemur (Avahi Laniger)...
The flora is very interesting, there are many medicinal plants.
After the morning walk, we head back to Tana. Stop at the Pereyras reptile farm where we can see a large sample of Madagascar's chameleon.
Transfer to your hotel.
Distance of travel: 150 kms
Durection: +/- 03 hours
Meal plan: Breakfast and dinner included at hotel
Accommodation: Palissandre Hotel in Antananarivo
| | |
| --- | --- |
| Day 06 | Antananarivo departure |
After breakfast, meet with your guide and then go for a tour in the upper town, vestige of Tana history.
Visit of the ruins of the Queen Palace.
Transfer to the airport for deprture.
Meal plan: Breakfast at hotel
Have a nice holidays!
Remarks :
Every effort will be made to adhere to the planned itinerary. However, due to weather conditions and reasons beyond our control, changes to the itinerary might occur, for which the company accepts no responsibility.
The itineray shown are designed to give you a flavour of what is possible. We can use these as a basic to plan your trip or you may design a completely different itinerary to suit with your taste and preference.
Please feel free to contact our Travel Specialist for further information or reservation.
Newsletter Subscription: 訂閱最新旅遊資訊
Site Map · Privacy Policy 私隱政策(只附英文版)
© 2020 Exotic-Holidays.hk · All Rights Reserved.