Home > Asia > Thailand > Travel Ideas > 13-Days Enchanting Thailand
---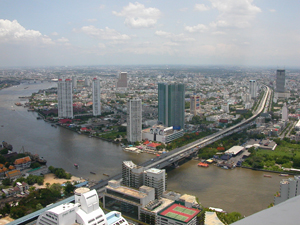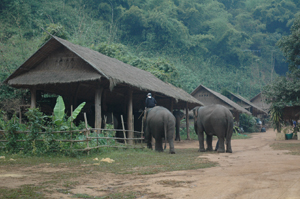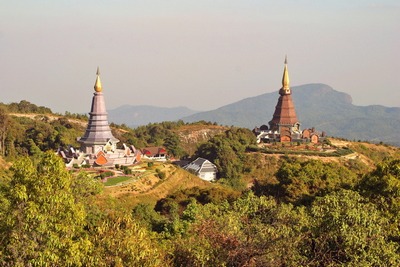 13-Days Enchanting Thailand
Bangkok~Ayutthaya ~ Lopburi ~Sukhothai ~ Lampang ~ Nan ~ Phayao ~ Chiang Rai ~ Chiang Mai
Upon arrival at Bangkok Suvarnabhumi Airport in the early morning, you will be met and greeted by our Exo Travel guide for your transfer to your hotel. Early check in at the hotel and enjoy breakfast.
At noon, we leave the hotel by walk and take the skytrain to the river. We board a private long-tail boat taking guests onto the peaceful Klong Bang Luang. Pass by shophouses, local temples and vendors on this waterway which was once a major trading route and lined with impressive homes of aristocrats. The guide will point out local landmarks and cultural idiosyncrasies of the area. After observing this lively area the boat stops at Baan Silapin, a 100-year old renovated house now home to an art gallery. Here stop for up to two hours to enjoy the gallery, take part in an art workshop or explore the local community, before experiencing a unique puppet show performed by puppeteers trained under the Joe Louis School of puppetry (puppet show performance not guaranteed due to short notice changes). En-route back to the city stop to visit the Temple of Dawn – Wat Arun.

Begin your nice dinner this evening onboard with Supanniga Cruise, a brand new modern cruise that will give you a whole new perspective on Chao Phraya River. The dinner cruise is designed for those who would like to indulge iin a 6-course dinner of genuine and exquisite Thai taste while enjoying the grande nighttime view of the river. Back to hotel by transportion.
Overnight in Bangkok.
Distances and journey time:
Bangkok Suvarnabhumi Airport – Bangkok Hotels (approx. 30 – 40 km): approx. 40 – 50 min
After breakfast at the hotel, depart for Bangkok Old Town by a tuk tuk, driving through the Thai Champ Elysee Avenue and heading towards Wat Pho where you listen to the monks' morning chanting. The ritual allows you a special insight into the Buddhist culture and the life of the monks. You will visit the impressive reclining Buddha and then explore the nearby Grand Palace with its numerous impressive buildings and halls.
Lunch at "Err Restaurant", a place with an urban rustic Thai experience. It's urban rustic Thai food designed to be enjoyed with drinks. The menu focuses on in-house preserved food made from quality Thai ingredients, naturally!! Err loves the art of fermentation so don't be shocked by the dead animals hanging in the kitchen, Err happily utilizes several Asian influences mostly though its deeply rooted in Thai culinary culture. Street food & single plate dishes are also included in the menu minus the MSG!! Same goes for the scrumptious soups and curries. Err Maintains a close relationship with local farmers and artisans within Thailand. Basically Err show's off what Thailand's got to offer.
In the afternoon, explore one of Bangkok's best kept secrets for street food in Chinatown, the neighbourhood internationally renowned for the city's longest street food. So getting on this tour, you will be taken to explore the backstreets as well as discover the bright lights and energy of Chinatown's electrict Yaowarat street where you will be introduced to the history of the area and some of the area's favourite street food artisans. Here, you will bite into various kinds of food, from famous Chinese dumplings, peppered pork noodles, Chinese donuts, and so on. Also, enjoy sweet Chinese desserts and visit a tea shophouse. Once the tour ends, you will then have learned why Chinatown has some of Bangkok's best kept secrets!
Tonight, enjoy "Meet & Greet Dinner" at Nang Gin Kui (Sit, Eat & Talk), serving Thai Contemporary Set Menu, including sparkling wine. Enjoy a fine private dining in a homey setting up on the 15th floor of a residential building with "Nang Gin Kui", a self-proclaimed guerilla dining operation run by a couple, Florian Gypser, an architect, and Goy Siwaporn, an avid foodie, who like to share their private space with its stunning views of River of the Kings, the Chao Phraya River. Give yourself a chance to partake in the cooking preparation process and learn the basic knowledge of Thai cooking. (Including roundtrip transfers). Note: This special dinner is scheduled only on Thursdays and Saturdays.
Overnight in Bangkok.
| | |
| --- | --- |
| Day 03 | Bangkok ~ Ayutthaya |
After breakfast at the hotel, check out and continue for your onward destination to Ayutthaya. En-route, make a stop in Nakhon Pathom Province to visit Phra Pathom Chedi, the tallest stupa in the world with the height of 127 metres (417 ft). Then proceed to Woodland Muangmai Museum, the newly opened tourist attraction in Nakhon Pathom. More than 150 years in the making, the aim is to present the legendary "Tales of the Wood" through this national treasure, created by the passion and dedication of 4 generations of the Thewphaingarm family. The gate, which had been permanently closed from the outside, now has been open to the public.
Next visit is Wat Bang Phra (the very old Tattoo temple). This temple is a pilgrimage site for Thai people who anticipate strength, luck and protection from a holy magic tattoo given by the monks that live there. You may have a chance to chat with the tattoo master. Lunch at local restaurant.
Continue driving up north to Ayutthaya, make a visit to Bang Pa-In Summer Palace, the majestic mansions of Thailand's Royal family, taking a golf cart around the summer palace. Then later walk to visit Wat Niwet Thammaprawat whose architecture in neo-Gothic style and its stained-glass windows are rather unusual for a Buddhist temple.
Overnight in Ayutthaya.
Distances and journey time:
Bangkok – Nakhon Pathom (52.6 km): 51 min
Nakhon Pathom – Bang Pa-In (101 km): 1.43 hr
Bang Pa-In – Ayutthaya (20 km): 30 min

| | |
| --- | --- |
| Day 04 | Ayutthaya ~ Sukhothai |
Early breakfast at the hotel and check out.
The day begins with a Kermit Tuk Tuk ride to explore the highlighted temples of the city from Wat Yai Chaimongkol, Wat Mahathat (where the Buddha face is naturally emerged out of the tree), and strolling through a local market to get to Wat Phra Srisanphet. Proceed on a trip to the town's Muslim Quarter which offers the opportunity to sample an unusual local delicacy, candy floss roti.
Proceed to Lopburi for a short visit at Phra Prang Sam Yod which is famous for the many monkeys inhabiting the ground. Lunch at a local restaurant in Lopburi.
After lunch, continue onward to Sukhothai. Visit Sukhothai Historical Park which contains almost 200 ruined chedis in remarkable conditions. Explore the park by tram and walk.
In the evening, enjoy a cool cocktail drink by the temple, followed by dinner at the hotel.
Overnight in Sukhothai.
Distances and journey time:
Ayutthaya – Lopburi (71.7 km): 1.09 hr
Lopburi – Sukhothai (319 km): 3.50 hr
| | |
| --- | --- |
| Day 05 | Sukhothai ~ Lampang |
After breakfast at the hotel, travel to a local organic farm where you will be dressing up in the distinctive indigo colored cotton Thai Farmer uniform and get the hands dirty in the organic rice farm transplanting rice seedlings, harvesting, or milling rice, there is also an opportunity to plough the paddies with water buffalo.
Then venture off the beaten track into Baan Na Thon Chan Community in Si Satchanalai District. The location of the tour is not something you will find in neither the guide books nor most holiday brochures and our guests will have the opportunity to see how locals live and experience what an average day in a grass-root Thai person's life is like.
Enjoy a very basic but delicious noodle soup in Sukhothai style served in a local cook shop.
After lunch, guests will have the opportunity to fruit pick (longan) in an orchard, visit a local silk weaving house, observe the process of fermented cloth production and see a toy wooden manufacturer at work.
You will clearly see how the community applies more progressive attitude towards sustainable living than people in the more developed areas. A key feature of this tour is locals opening their doors to foreign guests and sharing with them the intimacy of their home lives. Then continue up to Lampang.
Overnight in Lampang.
Distances and journey time:
Sukothai – Si Satchanalai (59.8 km) 1.08 hr
Si Satchanalai – Lampang (153 km): 2.16 hr
Breakfast at the hotel, check out and head towards the highlight of Lampang at Wat Phra That Lampang Luang, the famous Buddhist temple in Lampang. In the town of Lampang, you will try out the traditional horse cart taxis, still operating in the city today. Take a wander along Talad Kao Road where you can see old Thai, Chinese, British and Burmese merchant houses and stop by one of the nice coffee shops where you can explore the upcoming art scene. Continue driving onward to Nan, with en route visit to Phrae, one of Thailand's oldest cities and one of the most authentic Lanna towns. Phrae is packed with traditional Thai architecture in the form of beautiful teak houses, eclectic wats and quiet lanes as well as several large colonial period teak mansions. Spend some time visiting Vongburi House, a large two-storey teak mansion built in 1897 for a family that held a large teak concession in the area.
Lunch at a local restaurant.
Proceed next to Nan, recently marketed as a Designated Area for Sustainable Tourism with its concept of being Low Carbon Tourism in Nan. Drive to the north of Nan town for about an hour to Baan Nhong Bua in Tha Wang Pha District to observe the flamboyant lifestyle of Tai Lue, an important foundation which has influenced the patterns of the flowing water fabrics, "Pha Lai Nam Lai". This kind of fabric is woven to the rhythm of the river that flows throug hthe village from locall grown, naturally dyed cotton.
Return to town and enjoy a city sightseeing include Wat Phumin, the most interesting temple in town, followed by a drive up to Wat Phra That Khao Noi, reaching there before the sunset. Here is a good viewpoint for panoramic sunset, and you can see the Buddha facing to Nan city just like the Buddha blessing the town.
Overnight in Nan.
Distances and journey time:
Lampang – Phrae (100 km): 1.28 hr
Phare – Nan (117 km): 1.47 hr
After breakfast at the hotel, do some more sightseeing in town. Visit the Noble House or Hong Chao Fongkham (Close Mon-Tue), a teak house with a high basement, once owned by Chao Fongkham, who was a descendent of Chao Anataworarithidej, the 62nd Lord of Nan. The house now serves as a museum, housing silverware, lace, water-line fabrics and ornaments, which indicate the prosperity of Muang Nan. Next visit to Ransri Kasem Building or Nan Christian School, the first missionaries in Nan. The building is for exhibition and full of history about Nan.
Then continue to Wat Baan Phra Kerd for Tung Workshop. Tung means flag in Lanna. Partake in the workshop and give it to the monk for blessing later on. Lunch at a local restaurant.
OPTIONAL VISIT: For those who are really into art, alternative is to visit Nan Riverside Gallery (Close Wednesday), with paintings and sculptures of local artist Winai Prabripoo.
In the afternoon, drive out of Nan up on the mountain to Boklua District, approximately 2-hour drive. Arriving Boklua in the late afternoon, check in at your nice resort with a panoramic view of the lush mountains.
For tonight's dinner, your BBQ dinner is set up under the star at Oun I Mang Resort, a small resort right by a small stream, getting so close to nature. (Note: BBQ dinner is subject to the weather condition, especially during the rainy season.)
Overnight at Boklua.
Distances and journey time:
Nan – Boklua (88.1 km): 1.54 hr
| | |
| --- | --- |
| Day 08 | Boklua – Chiang Kham |
Early breakfast at the resort, check out and depart the resort at around 7:00 am. Today, travel to Phayao, your destination is a small town called Chiang Kham, staying at Rico Resort, nestled among the rice paddy fields.
Lunch at the resort.
After lunch, transfer to visit a local village and the Thai Leu weaving house. Observe the locals at work for the art of weaving. Proceed to visit "Wat Nantalam", a Burmese style teakwood temple, followed by a visit to Wat Phata Doi Kham, a modern style temple, "Temple of the Golden Mountain". From here, transfer to Phadaeng Bat Cave for a beautiful sunset of the day. Walk through the cave with the torch.
A nice dinner set up at the resort.
Overnight in Chiang Kham.
Distances and journey time:
Boklua – Chiang Kham (190 km): 3.45 hr
Enjoy a breakfast in the serene surroundings of the resort this morning.
After breakfast, drive passing by the rice fields along the backroad of the resort, until reaching "Wat Phra Khaew", an over 400-year old temple, where the Emerald Buddha was housed for an unknown period of time. Make a short stop at one of the biggest Bo trees in Chiang Kham and Thailand, and proceed to visit the Huai Sa Reservoir. From here, drive to visit the "Community Jungle", where you will start the soft trekking for about 2 km while learning about this green area, eco-friendly to the environment and well-preserved for the ecosystem. Trek around in the loop and return to your transportation.
Lunch at a local restaurant "Somtom", where you will try various kinds of local dishes.
After lunch, visit another famous temple of the town, "Wat Phra Nang Din", which highlights the Buddha image in a sitting position or on the ground. Today's trip then ends at a vegetable market at Ban Chayaphrom, and return back to the resort.
Dinner at the hotel.
Overnight in Chiang Kham.
| | |
| --- | --- |
| Day 10 | Chiang Kham ~ Mae Chan |
After breakfast at the resort, check out and drive to the Golden Triangle area, approximately 2.30 hours, where the borders of Thailand, Myanmar and Laos meet. Visit the ancient Kingdom of Chiang Saen on the steep banks of Mekong River, opposite to Laos, where you will see some magnificent ancient ruins and temples. Then embark on a long-tail boat trip on the mighty Mekong River. Then visit the Hall of Opium (Close on Mondays) after that.
Proceed for lunch at a local restaurant.
In the afternoon, transfer to Mae Chan and spend the night at a natural mountain resort up on Mae Salong.
Overnight in Mae Chan.
Distances and journey time:
Chiang Kham – Phu Chaisai Mountain Resort (124 km): 2.24 hr
| | |
| --- | --- |
| Day 11 | Mae Chan ~ Chiang Mai |
After breakfast at the hotel, check out and drive to visit Wat Pa Archa Thong, the horse riding monk temple, followed by a visit to small villages and hilltribes. Continue onwards to Chiang Mai with a short stop at the White Temple and the Black House.
Lunch at a local restaurant. Arrive Chiang Mai in the afternoon.
This evening, experience a true taste of Thai life at the home of a local family, Mr. Prapat and his family. Here, you will spend time learning about Thai culture and tradition and sit down to enjoy a family meal with Mr. Prapat and family.

Overnight in Chiang Mai.
Distances and journey time:
Phu Chaisai Mountain Resort – Chiang Mai (239 km): 4.06 hr
Depart your hotel at 06.00 am and arrive at the foot hill of Doi Suthep mountain, in time to buy offerings and join the locals during the daily alms giving ceremony. This is a serene Buddhist procession where dozens of monks walk barefoot through the street collecting food and everyday items. Enjoy local breakfast before continuing up the mountain to Wat Phra That Doi Suthep and climb the 309 steps of the Golden Naga staircase to reach its golden pagodas. Proceed to Wat Umong, built in the 14th century, a heavily forested temple covered by moss and small plants offering a unique yet charming sense of natural decay. After a walk through its mysterious tunnels, you reach the Viharn of the temple to experience your own private blessing ceremony.
After the morning visit, take a trishaw over the bridge to the lively Waroros market. This market is the hub of local life and bursting with fresh flowers and local street food stalls. Your guide will explore the market with you and sample some local Thai sweets to finish off your trip. Lunch at local restaurant.
Overnight in Chiang Mai.
| | |
| --- | --- |
| Day 13 | Chiang Mai departure |
After breakfast at the hotel, check out and transfer to Chiang Mai Airport for your onward flight.

Distances and journey time:
Chiang Mai – Chiang Mai Airport (14.2 km): 27 min
Have a nice holidays!
Our private tailor-made itinerary offer complete freedom of choice. Prices vary according to your selected accommodation, total number of passengers travelling in your party and seasonality of travel; please feel free to contact us for individual tailor-made itinerary as per your travel plan.

Newsletter Subscription: 訂閱最新旅遊資訊
Site Map · Privacy Policy 私隱政策(只附英文版)
© 2020 Exotic-Holidays.hk · All Rights Reserved.