Home > South America > Bolivia > Travel Ideas > 4-Days Wonders of Bolivia
---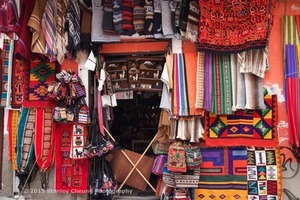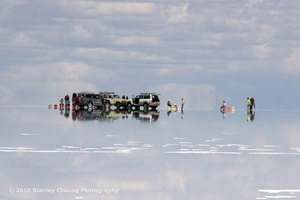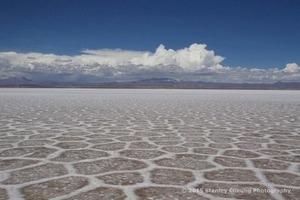 4-DAYS WONDERS OF BOLIVIA
玻利維亞
La Paz - Uyuni - Tiawaku - La Paz

Arrivl in La Paz and transfer to your hotel stay.
El Alto airport is currently the highest International airport in the world at 4,080 meters above sea level. Transfer from airport to hotel, via a short highway, from which there is a nice evening view of the city lights.
City tour and Valley of the Moon (Half day) with cable ride fee included
A four hours city tour through La Paz, elected as one of the 7 wonder cities in the world. It is located in a valley at the foothills of the Andes Range, situated at 3,632 meters above sea level. The tour goes through the street markets rich in handicrafts, weavings and witchcraft artefacts, followed by a visit to the colonial part of the city, San Francisco Church, Gold Museum, Murillo Square and the outdoor replica of Tiwanaku temple. Then descending to the more modern, southern part of La Paz to reach and visit the Valley of the Moon, where a clay mountain has been impressively shaped by erosion.
Ride by cable car "Teleferico", it's a good choice to discover an excellent and beautiful view of La Paz.
Overnight at hotel of your choice in La Paz.
Meal plan: None included
Breakfast at the hotel.
Transfer to the airport. Morning flight from La Paz to Uyuni, meeting on arrival and transfer to Uyuni.
Suggested departure(subject to availability)
| | | | |
| --- | --- | --- | --- |
| La Paz/Uyuni | Z8 302 | 0830 hrs | 0945 hrs |
Full day Uyuni Salt Flats
At 10:00 am enter the great Uyuni salt flats to "Isla Incahuasi" (02 hours), a special habitat of volcani rocks and giant cactus. Continue north to see the pre-Columbian Aique Pucara fort and the nearby chullpares. Trip back to Colchani. Enjoy the sunset.
Hotel stay: Palacio de Sal Hotel (Buffet breakfast included)
This is an amazing hotel with walls, ceilings, chairs and table made in salt. The purpose of this special construction is to be in balance with nature and the surrounding landscape also to enjoy a pleasant and unforgettable rest.
Overnight at hotel in Uyuni.
Meal pla: Breakfast, Lunch and dinner
| | |
| --- | --- |
| Day 03 | Uyuni - Tiwanaku - La Paz |
Breakfast at hotel.
Early in the morning trasfer to the airport for your flight to La Paz.
Suggested departure (subject to availability)
| | | | |
| --- | --- | --- | --- |
| Uyuni/La Paz | Z8 303 | 0945 hrs | 1030 hrs |
Upon arrival, transfer to Tiwanaku and then to the hotel.
Tiwanaku ruins (Half Day)

Tiwanaku is a 1.5 hour drive from La Paz (72 km/45 miles), throughout which the highlands are passed and the Aymaran way of life can be seen. Tiwanaku dating back to 1580 BC - 1200 AC, was one of the most important pre-Inca civilizations and considered to be among the most developed at the time. The main constructions visited during this tour are: the Kalasasaya temple and the Gate of the Sun constructed out of stone, Ponce and Fraile monoliths; the Akapana pyramid and the semi-underground temple. Two local museums to view pottery, stone work and learn about the culture are also included in this tirp.
Overnight at hotel in La Paz.
Meal plan: Breakfast
Breakfast at the hotel.
At designated time, transfer from hotel to airport for departure.
Meal plan: Breakfast
Have a nice holidays!
Remarks :
Every effort will be made to adhere to the planned itinerary. However, due to weather conditions and reasons beyond our control, changes to the itinerary might occur, for which the company accepts no responsibility.
Our private tailor-made itinerary offer complete freedom of choice. Prices vary according to your selected accommodation, total number of passengers travelling in your party and seasonality of travel; please feel free to contact us for individual tailor-made itinerary as per your travel plan.
Newsletter Subscription: 訂閱最新旅遊資訊
Site Map · Privacy Policy 私隱政策(只附英文版)
© 2020 Exotic-Holidays.hk · All Rights Reserved