Home > Destinations > Eurasia > Russia > 8-Days Summer Baikal Classic TourSt Petersburg, Kerelia on snowmobiles & Moscow
---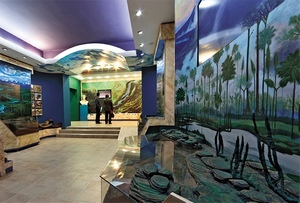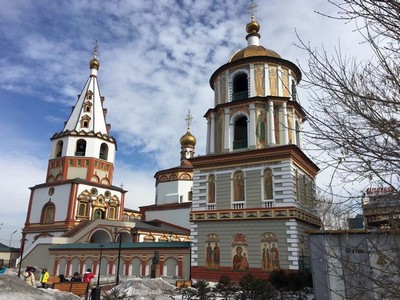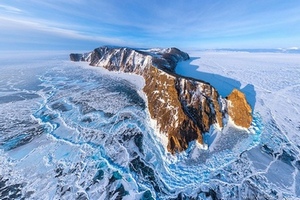 RUSSIA
俄羅斯

8-Days - Summer Baikal Classic Tour
Irkutsk ~ Listvyanka ~ Circum-Baikal railway road ~ Olkhon Island ~ Irkutsk

| | |
| --- | --- |
| Day 04 | Arrival at Irkutsk |
Arriving in Irkutsk, meeting with the guide.
Enjoy breakfast at the restaurant.
Transfer to hotel for check-in.
| | |
| --- | --- |
| Day 02 | Irkutsk ~ Listvyanka |
Meeting with your guide.
City Tour
Irkutsk has always been a merchant city, here are preserved a lot of wooden architecture monuments and magnificent Orthodox churches. During the city tour you will have a walk along the main streets of the city - Karl Marx street, where you will see the buildings of XIX century : monument of Alexander III, the White house, Local lore museum, admire the view of Lower embankment, visit Church of the Saviour - the only surviving building of Irkutsk kremlin, Znamensky Cathedral, which houses the miraculous icon and see the place of execution with Symbolic grave of Admiral Kolchak, located nearby.
After lunch, depart for Listvyanka.

Visit of Taltsy Mseum 塔行茨博物館
Taltsy is an open air architecture museum, located 20km away from Listvyanka in a picturesque place on the bank of Angara riveer. It allows you to get acquainted with the lifestyle and housekeeping of the indigenous peoples of the Baikal region. During this tour you will see the old Russian architecture of XVII-XX centuries: the old manors, schools, towers, churches - the whole exposition represents more than 20 thousand exhibits! In addition, all the visitors have an opportunity to participate in master-classes like weaving of birch bark or clay modelling.
Hotel stay in Listvyanka.
Breakfast at hotel. Meeting with your English speaking guide.
Chersky Rock
Chersky Rock is an observation platform, located on the height of 728 meters above teh sea level. Having reached the top of the mountain by chairlift, you will enjoy a beautiful view of Lake Baikal, Listvyanka, the source of Amgara River, Hamar-Daban, the legendary Shamanka Stone and even the train, passing through the old railway. Amazing pictures are guaranteed!
Museum of Lake Baikal
Since you are going to have almost 1000km-trip around the area of Baikal Lake, it would be very interesting to discover some exciting facts about its geology, geography, as well as flora and fauna. A visit to the Museum of Baikal Lake will be the best way to do it!
Lunch at local restaurant.
Visit to Nerpinarium, riding on boat (optional)
Baikal nerpa (seal) is the symbol of the region and one of its most beautiful inhabitants. What makes it special is that this is the only area where you can meet them - they can not live far away from their homeland. Because of their reticence and timidity, it is almost impossible to see Baikal nerpas in natural habitat - but you will have this opportunity during your visit to Nerpinarium! You will be fascinating by their ability to play football, jump, count, play with the rings and sing.
Hotel stay in Listvyanka.
| | |
| --- | --- |
| Day 04 | Listvyanka ~ Irkutsk |
Enjoy breakfast at hotel. Meeting with your local English speaking guide.
Excursion to Circum-Baikal railway by train (full day)
This ancient road, long time used by the famous Trans-Siberian, is a good way to know better the history of this mythical route. Listed since 1970 as an architectural and historical landmark, this railroad between lake and cliff offers magnificent views that may be a perfect introduction to what Lake Baikal can offer its visitors.
Lunch at local restaurant.
Return to Irkutsk.
Hotel stay in Irkutsk.
| | |
| --- | --- |
| Day 05 | Irkutsk ~ Olkhon Island |
Enjoy breakfast at hotel. Meeting with your local English speaking guide.
Transfer to Olkhon Island.
Lunch at local restaurant.
Visit to Olkhon Island, Buhran Cape
The Olkhon Island is the biggest of the 26 islands of the Lake. Called the "the heart of the Lake Baikal" - it is the geographtic, historical and a sacred centre of the Lake. According to the legend, the first buryat shaman rececived a gift here. This place is impregnated with the spirit of shamanism and ancient buryat legends. You will have a walk to the Burhan Cape and Shamanka Rock, which open a very beautiful view on the lake.
Dinner at hotel.
Hotel stay on Olkhon Island.
Enjoy braekfast at hotel. Meeting with your local English speaking guide.
Excursion to the Cape Khoboy (full day)
The Khoboy cape is the most northern point of the Olkhon Island. Its name comes from an old Buryat word meaning "fang" because of its shape, a marble rock oriented vertically, is a lot reminiscent of a fang. During the excursion, you will enjoy a wonderful view of the lake, listen to ancient buryat legends and visit the places of the shamanic power.
Lunch to be served en-route.
Dinner at local restaurant.
Hotel stay in Olkhon Island.
| | |
| --- | --- |
| Day 07 | Olkhon Island ~ Ust Ordynskiy Village ~ Irkutsk |
Enjoy breakfast at hotel. Meeting with your local English speaking guide.
Visit to Ust Ordynskiy Village
Ust-Orda is the Buryat village located within 60km from Irkutsk. During this tour, you will visit the Goldn Horde ethnopark, which illustrates life of Buryats in the Pribaikal region, where the Shamanism is still practiced. It is an opportunity to feel yourself as a part of the indigenous people of Baikal Lake! It is a picturesque area, which brings together all the aspects of their unique culture: architecture, cuisine, household, art and entertainment.
Lunch to be served en-route.
Meeting with Shaman (Optional)
For some researchers Siberia is considered as the heart of shamanisum. During your day in their companies, you will be able to attend a demonstration of their religions rites based on music or the song related to shamanic practice can imitate natural sounds. With this exciting excursion, you will have the opportunity to better know the traditions of this particular culture.
Transfer to Irkutsk.
Hotel stay in Irkutsk.
Enjoy breakfast at hotel.
Transfer to airport for departure.

Have a nice holidays!
Remarks :
Every effort will be made to adhere to the planned itinerary. However, due to weather conditions and reasons beyond our control, changes to the itinerary might occur, for which the company accepts no responsibility.
Newsletter Subscription: 訂閱最新旅遊資訊
Site Map · Privacy Policy 私隱政策(只附英文版)
© 2020 Exotic-Holidays.hk · All Rights Reserved.