Home > Destinations > Eurasia > Russia > 8-Days Baikal Ice Photography Tour
---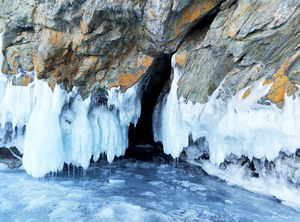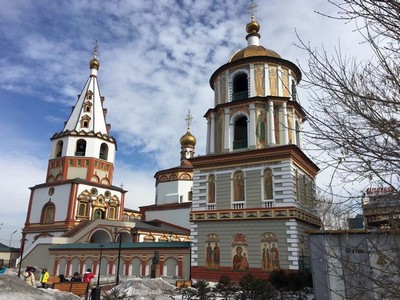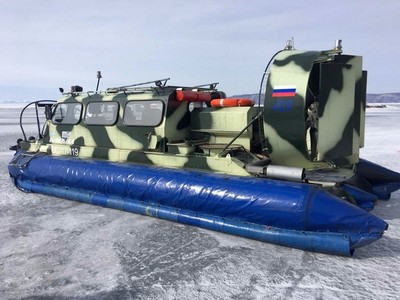 RUSSIA
俄羅斯

8-Days - Capture the tale: Baikal Ice Photography Tour

Irkutsk and the surrounding of Lake Baikal
伊爾庫茨克 ~貝加爾湖

| | |
| --- | --- |
| Day 01 | Irkutsk - Listvyanka 伊爾庫茨克~ 利斯特維揚卡 |
Arriving in Irkutsk, meeting with the guide.
Enjoy breakfast at the restaurant.
Transfer to hotel for check-in.

Visit of Taltsy Mseum 塔行茨博物館
Taltsy is an open air architecture museum, where you will learn the history of natives' peoples of Siberia. The place looks like an ancient village with its long old streets, woonden houses and small school. At the end of the tour, you will taste the famous Omul fish of Lake Baikal.
Lunch at local restaurant.
Visit of Baikal Lake with photography.
During this tour you will make the acquaintance wiht Baikal Lake, the deepest lake of the world with its 1,637 meters of depth. This "Sacred Sea" is the biggest fresh water reserves in the world, one of the UNESCO's World Natural Heritages . In the evening taking pictures of sunset from observation platform of Chersky peak with picturesque panorama to Baikal Lake, famous Angara river issue and legendary Shaman Stone.
Dinner at hotel.
| | |
| --- | --- |
| Day 02 | Baikal Lake - Listvyanka 貝加爾湖 ~利斯特維揚卡 |
Breakfast at hotel.

Photo hunting for Baikal Ice. Visit to old parts of Trans-Siberian Road
Today we begin outstanding photo hunting for Baikal ice. Early morning taking photos of sun rising at old part of Trans-Siberian Road - Circumbaikal Railway with its final station Port Baikal. For our unforgettable adventure we will use overcraft "Khivus" going on transparent ice of Baikal lake to visit of Bolshie Koty village and surroundings - Sennay Bay, Rock Skriper. It's also possible to have fun with dog sledding on Baikal Oce.
Lunch at local restaurant.
Afternoon free time at leisure.
Dinner at local restaurant.
| | |
| --- | --- |
| Day 03 | Listvyanka - Buguldeika 利斯特維揚卡~布古利杰伊卡 |
Enjoy breakfast at hotel.
Crossing the Baikal Lake
Today you will have an excellent opportunity to see many beautiful sculptures made of transparently clear ice, crossing Lake Baikal by hovercraft "Khivus" from Listvyanka village to Buguldeika village with stops at the picturesque spots - Bolshoe Goloustnoe, Arch Cape, Sandy Bay famous for its caves, covered with splendid icicles. Stops for catching unique pictures of Baikal lake ice treasures.
Lunch on the ice - You will try famous endemic fish of Baikal - omul and drink traditional Siberian tea with local herbs.
Dinner at local restaurant.
Overnight at Buguldeika village at the pictureque valley of the western shore of Baikal Lake.
| | |
| --- | --- |
| Day 04 | Buguldeika - Maloe More 布古利杰伊卡 |
Enjoy breakfast at hotel.
Visit of Ice grottos and cliff with ancient rock drawing
Morning hunting for your singular images of Baikal day spring and discovering of the several ice grottos and rocks covered with amazing ice structures and visit a famous ancient rock drawing on high gorgeous rocky cliff of Sagan Zaba bay 薩加灣 known for its petroglyphs on crystalline limestone made in different periods and relate to the Bronze - late Iron Ages. You will enjoy a breathtaking panoramic view to endless spaces of the frozen Lake Baikal - It's is a great opportunity to take unforgettable photos.
Lunch at local restaurant.
After lunch, we will continue our tour to the Straight Olkhon Gate for reaching the Small Sea Strait to explore some caves.
Dinner at local restaurant.
Overnight at hotel in Maloe More.
| | |
| --- | --- |
| Day 05 | Maloe More - Olkhon Island 奧利洪島 |
Enjoy braekfast at hotel.
Visit of the Cape Uyga and Ogoy Island 歐戈島
The Cape Uyga with big grotto and marvelous icicles is a perfect point for shooting sunrise. You will be conquered by hugh icicles on the coastal rocks called sokui by local people - you will not return home without plenty of fantastic photos!
Then we will make stop at Ogoy Island with a symbol of Buddhist faith - Stuppa of Enlightment. This island with its grottos and extraordinary shaped rocks will inspire you to catech more and more outstanding pictures. In the evening you will impress the rays of sunset on the ice caves of Olkhon Island, the biggest island of Baikal and one of the sacred shamanist centers, land full of legends and holy places.
Lunch at local restaurant.
Dinner at local restaurant.
Coming to Khuzhir village for overnight stay.
| | |
| --- | --- |
| Day 06 | Olkhon Island - Cape Khoboy 奧利洪島~合波角 |
Enjoy breakfast at hotel.
Visit of Rock "Three Brothers" 三兄弟石 and Cape Khoboy 合波角
Excursion around the northern part of Olkhon Island on Russian 4WD jeeps UAZ*, driving on the ice of Baikal Lake and sightseeing ice caves and grottos located at some of the small island in the Small Sea, visit picturesque rocks "Three Brothers" and Cape Khoboy.
* from January to February the UAZ may be changed for the hovercraft "Khivus".
Enjoy picnic lunch on the campfire at a scenic spot.
Walking on the Baikal Lake ice. Taking pictures of crystal clear clear blocks of Baikal's hummocked ice ridge and icy rocks.
Overnight at hotel.
Enjoy breakfast at hotel.
Shamanka Rock 莎曼卡岩山
In the morning we will enjoy sunrise at Shamanka Rock called also Burkhan Cape, one of the nine most sacred places in Asia and one of the symbols of Baikal Lake. Once it was the place where the first shamans sacrificed.
Enjoy lunch.
Free time at leisure before return to Irkutsk.
Dinner at local restaurant.
Overnight at hotel stay.
| | |
| --- | --- |
| Day 08 | Irkutsk departure 離開伊爾庫茨克 |
Enjoy breakfast at hotel.
Transfer to airport for departure.

Have a nice holidays!
Remarks :
Every effort will be made to adhere to the planned itinerary. However, due to weather conditions and reasons beyond our control, changes to the itinerary might occur, for which the company accepts no responsibility.
Newsletter Subscription: 訂閱最新旅遊資訊
Site Map · Privacy Policy 私隱政策(只附英文版)
© 2020 Exotic-Holidays.hk · All Rights Reserved.