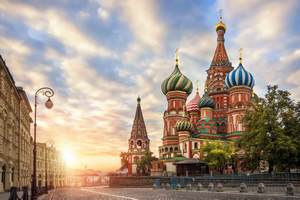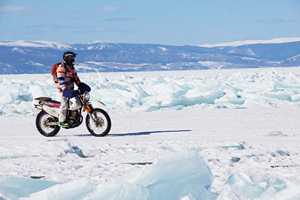 RUSSIA
俄羅斯

4-Days - Northern Lights Hunting in Murmansk
Hong Kong ~ via Moscow ~ Murmansk ~ via Moscow ~ Hong Kong
莫斯科 ~ 摩爾曼斯克

| | |
| --- | --- |
| Day 01 | Hong Kong ~ Mowscow ~ Murmansk |
| | | |
| --- | --- | --- |
| Hong Kong ~ Moscow | SU 213 | 1155/1715 hrs |
| Moscow - Murmansk | SU 1322 | 2225/*0105 hrs (arrival next day) |
Arrivain at Murmansk and transfer to hotel stay.
Searching for Northern Lights
Today we will go to search for one of the most inspiring miracles of nature - the Northern Lights. Every winter the sky over the Murmansk is illuminated by bright light - which happens when electrically charged solar particales collide with atoms from the atmosphere. It is almost impossible to predict the appearance of the Norhtern LIghts, but thanks to an experienced guide who will take into account of all the features of the search, your chances to see it are very high! You are guaranteed to get to the places which open the best view on it.
Hotel stay in Murmansk
Breakfast at hotel.

Murmansk city tour
Murmansk - the biggest city at the north of the Arctic Circle. Despite of its young age, it holds many attractions that can surprise every tourist. During our sightseeing tour we will visit the Icebreaker "Lenin" - the world's first surface ship with nuclear engine and one of the brightest symbols of the Soviet era. Here you will enjoy the view of the city from the captain's cabin, come down to the engine room and see a real nuclear reactor. Then we will move to the area of "5 corners", the central square of the city. We will continue our journey at the Memorial to the unknown soldier, popularly referred to as "the Monument Alyosha", visit the monument "Waiting" and the Memorial to the sailors who died in peacetime.
Historical Museum - Icebreaker "Lenin"
The world's first nuclear icebreaker, the first surface vessel with a nuclear power plant. The icebreaker was built in the USSR, first of all, for servicing the Northern Sea Route. After working for 30 years, in 1989 the icebreakeer "Lenin" was decommissioned and put on an eternal parking lot in Murmansk. In the four years since the launch of the nuclear icebreaker Lenin to the pier of the Maritime Station in Murmansk on May 2009, over 130,000 visitors have visited it, a large number of business, cultural and social activities have been held.
Evening searching for the Northern Lights.
Hotel stay in Murmansk
| | |
| --- | --- |
| Day 03 | Murmansk ~ Moscow ~ Hong Kong |
Enjoy breakfast at hotel.
Transfer to airport for departure.
| | | |
| --- | --- | --- |
| Murmansk/Moscow | SU 1321 | 1310/1530 hrs |
| Moscow/Hong Kong | SU 212 | 1935/*1005 hrs |
10:05 hrs arrival at Hong Kong
Have a nice holidays!
Remarks :
Every effort will be made to adhere to the planned itinerary. However, due to weather conditions and reasons beyond our control, changes to the itinerary might occur, for which the company accepts no responsibility.
The order of the visits might be changed. However, all visits mentioned in the program will be provided as per inclusions.
Newsletter Subscription: 訂閱最新旅遊資訊
Site Map · Privacy Policy 私隱政策(只附英文版)
© 2020 Exotic-Holidays.hk · All Rights Reserved.