Home > Destinations > Asia > Indonesia > 7 Days Exotic Flores & Komodo Dragon Island Tour
---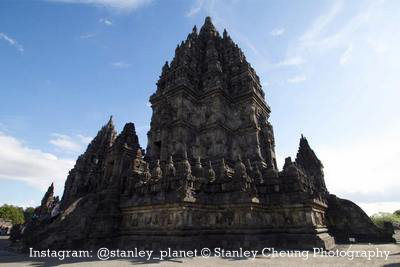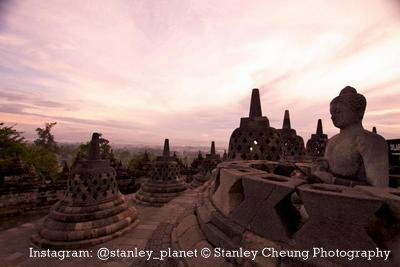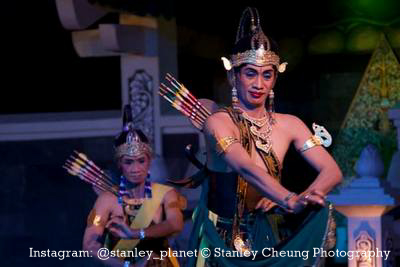 7D Exotic Flores & Komodo Dragon Islands Tour
Situated among the magnificent islands of Lesser Sunda (Nusa Tenggara), Flores offers almost anything you want to see: Unique cultures at traditional megalithic villages, Mt. Kelimutu volcano with its unique three colors lake, wildlife and marine life.
The Portuguese who arrived this island in the 15th Century gave the name Flores. "Flores" means flowers, not by the flowers grown on the island, but beneath the sea corals, fishes and other marine life. The most beautiful coral reefs find on the northern coast and western part of the island. Flores is located 1.5 hours by flight from Bali.
Upon your arrival at Maumere airport (a town in the eastern part of Flores Island), you will be met by our guide team and they will take you for an overland journey to the western part of the Flores island for visiting the three colored lakes of Kelimutu volcano. Each lake is of different colur: blue, greeen and black. Other attractions include spectacular hand-woven textiles of Maumere, Ende-Lio, Ngada, the traditional megalithic village of Bena and other traditional villages in Ngada regency (Central Flores), and "Komod dragons".
The accommodation during the overland to be provided at standard hotels (with air-conditioning) which are the best available in town.
The overland trip will end at Labuan Bajo, a fishermen town in the western end of Flores Island. From here we will board on a boat to discover the living fossiel, the KOMODO DRAGON on it's natural habitat.
You will do some trekking to the former feeding site of komodo in Banunggulung on Komodo Island. There is a trekking trail of about 20 minutes from the seashore to the site on where most people see the Komodo lizard on it's habitat. We will also visit other islands nearby. The Komodo island group comprises of many big and small islands. Among the big one are the Komodo island, the Rinca Island and Padar Island.
The water of Komodo is a ideal place for many kinds of sea activities. It's just like the missing paradise for the underwater world lover. It has many excellent dive spots.
Depart Hong Kong for Bali.
Hotel stay in Bali.
| | |
| --- | --- |
| Day 02 | Bali - Maumere - Moni |
Breakfast at hotel.
Depart from Denpasar airprot of Bali to Maumere in the eastern part of Flores Island.Upon arrival in Maumere, you will be met on arrival and drive to Moni. If time permits, visit some village en-route such as Lisedetu or Ranggase where the typical Lio traditional houses are located. Dinner and overnight at hotel.
Hotel stay in Moni (breakfast, lunch and dinner)
| | |
| --- | --- |
| Day 03 | Moni - Kelimutu - Bajawa |
A morning drive up to the three-colored lake of Kelimutu, one of the Indonesia's dramatic sights. The three lakes, set in deep craters at a height of 1,600 meters. Down road to Moni for breakfast, then continue to Ende for its traditional market. Lunch at a local restaurant, then drive towards Nuabosi, offers wonderful views of the town and Ende Bay. Lunch to be served enroute. Proceed to Bajawa with en-route stop at Penggajawa Beach where people collecting blue pebbles for living and then proceed to Wogo Village with rows of traditional houses.
Hotel stay in Bajawa (Breakfast, lunch and dinner)
Bajawa is located in the heart of Ngadha ethnic civilization, which is known for the megalithic cultures. There are traditional villages furnished with stone monuments, ancestor worship shrines and Adat Houses. The hamlets are beautifully settled in the volcanic mountainous Area. The most beautiful ones are Luba and Bena. Visit those villages and in the afternoon drive to Ruteng. It is another beautiful driving day; you will pass the villages and rainforest. To stretch your legs stop at Ranamese Lake and trace the trail in the cloud forest.
Hotel stay in Ruteng (Breakfast, lunch and dinner)
| | |
| --- | --- |
| Day 05 | Ruteng - Labuan Bajo - Rinca |
Ruteng is a small town in the backbone of Flores and neighbor to the Ruteng Nature Conservation Park - the home of Ngkiong - the endemic singing birds. It is worth to visit the Park early in the morning to attend the nature's concert of singing birds (if no rain and strong wind). There is also a newly popped up volcano in the park. Take your chance to have a closer look into it. En-route to Labuan Bajo stop at Cara village in Cancar area to see the unexposed world wonder - the Lingko - the spider web shaped rice fields. It is probably the only such a rice field ever exists on earth. Arrive in Labuan Bajo transfer to harbour and set sail to RINCA island. Upon arrival in Rinca, take a trek to trace the dragons and the wildlife of the park. Lunch and dinner to be served on boat.
Hotel: On board Boat No Cabin (breakfast ,lunch and dinner). 
| | |
| --- | --- |
| Day 06 | Ruteng - Labuan Bajo - RincaRinca - Komodo - Labuanbajo |
Early in the morning sail to Komodo to take another chance to trace the dragons in the island. On return to Labuanbajo stop at Pantai Merah or Pink colored sand beach with crystal clear water and beautiful coral garden with plenty of tropical coral fishes. It is a good place to swim, sun bathing and snorkelling. Stay there until afternoon. Return to Labuanbajo.
Hotel stay in Labuanbajo (Breakfast, lunch and dinner).
| | |
| --- | --- |
| Day 07 | Labuanbajo - Denpsar departure |
Breakfast at hotel.
Transfer to airport for taking your flight back to Bali.
Have a nice holidays!
Remarks :
Every effort will be made to adhere to the planned itinerary. However, due to weather conditions and reasons beyond our control, changes to the itinerary might occur, for which the company accepts no responsibility.
We offer private tailor-made itinerary on Indonesia which offer you complete freedom of choice. Prices vary according to your selected accommodation, total number of passengers travelling in your party and seasonality of travel; please feel free to contact us for individual tailor-made itinerary as per your travel plan.
Newsletter Subscription: 訂閱最新旅遊資訊
Site Map · Privacy Policy 私隱政策(只附英文版)
© 2020 Exotic-Holidays.hk · All Rights Reserved.