Home > Destinations > Asia > Indonesia > 4 Days Ubud Soft Adventure
---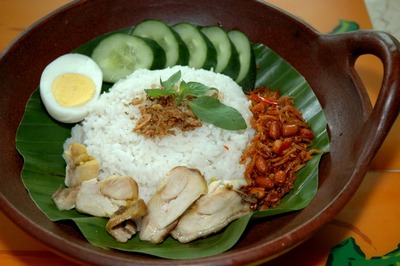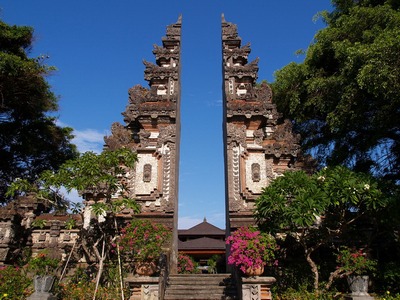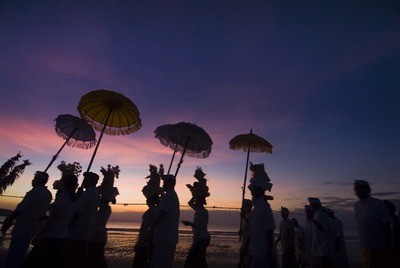 4D Ubud Soft Adventure
| | |
| --- | --- |
| Day 01 | Arrival at Denpasar ~ Ubud |
Arrive this afternoon at Ngurah Rai International Airport in Denpasar where you will be greeted by our local guide.
A private transfer takes you to the town of Ubud. Located in the island's center, Ubud is the island's artistic and cultural capital.
Check in to your hotel and freshen before travelling to learn about the Hindu spiritual significance of the Pura Dalem Agung at Sacred Monkey Forest. This temple is located at the highest point in the forest and is still used for ceremonies. Your guide will also explain the architectural details of the Holy Bathing Temple and the Cremation temple.
Wander the eclectic streets of Ubud before enjoying a traditional Rijstaffel dinner showcasing the cuisine across the Indonesia archipelago. The Dutch coined the now local term which means 'rice table' and allowed them to sample each of their favourite Indonesian cuisines in a sitting.
Overnight in Ubud.
Distance and travel time:
Denpasar Ngurah Rai international Airport – Ubud (36 km): 1 hour 20 minutes
| | |
| --- | --- |
| Day 02 | Ubud - White Water Rafting - Rice Field Trek - Ubud |
This morning, you will be picked up from your hotel between 07:45 – 08:15 and transferred to the foothills of Mount Agung in the islands interior.
Upon arrival, you will be greeted by the rafting guides who will give you a helmet, lifejacket and paddled. The guides will then provide a safety briefing and also explain and demonstrate paddling techniques. A 'dry bag' will be provided to protect your valuables and dry clothes.
Then it's time to start paddling! (4 passengers + 1 guide per raft) You will cover 14 kilometers on the Telaga Waja River over approximately 2 hours. The trip is divided into two parts with a rest stop on the riverbanks at the halfway point. There are several series of rapids (up to Class III) plus an exciting 3 meter damn drop during the route.
Reaching the take out point, you will be treated to a buffet Indonesian lunch in a restaurant with stunning views of the river and surrounding hills. There are shower and toilet facilities available.
This afternoon, take a 1 hour trek from Gunung Kawi to the spectacular terracing rice fields of Tegallalang. Take the descending stairs (326) among terraced rice fields and arrive at the resting place of Anak Wungsu and his wives. Wungsu was a Raja and this 11th century tomb is surrounded by 9 stone Candi sculpted out of lava rocks. You will wander past small villages where your local guide will explain the various stages of rice farming in Bali and the many local seasonal crops that form part of the Balinese countryside.
On arrival to Pakudui, take a coffee or tea with traditional cake before returning to your hotel.
Note: Gunung Kawi is a very unique temple in Bali, however to access the temple there are a significant amount of stairs. Not ideal for the walking impaired.
No visit to Bali would be complete without witnessing traditional dance and this evening you will be treated to a performance in a nearby village. Take a late set menu dinner after the performance.
Overnight in Ubud.
Distance and travel time:
Ubud – Tegallalang – Pakudui (15 km): 30 minutes
| | |
| --- | --- |
| Day 03 | Ubud - Jeef Safari - Ubud |
In the morning, you will be picked up at your hotel lobby around 0800 - 0845 by your driver and 4WD Jeep. After being greeted by the local driver, you will set off to explore Bali's interior on this exciting full day excursion.
Start with a visit to Pura Sada, built by the King of Mengwi in the 12th century – a red brick temple with 54 stone seats in the interior courtyard.
You'll travel along small laneways passing through Balinese villages and rice paddy fields along the way. In the village of Tua, visit a Balinese family compound. The family lives a traditional, simple life common to small villages throughout the island. They will invite you to join them for coffee or tea and are happy to share their culture with you and answer any questions you may have. Their friendly hospitality will leave a lasting memory.
Continue your drive through more fantastic scenery with some off road adventure, stopping as you wish to take photos. Your next visit is to an organic farm near Bratan Lake. Start with a boat ride across the lake to the opposite shores then take a tour of the farm learning about the agriculture, processing and distribution of the organic produce.
Sit down to a delicious lunch made of the farm's ingredients. The food is served in traditional tumpeng style, where a cone of rice is surrounded by an assortment of dishes.
This afternoon, your return drive takes you through the Petang countryside. Stop in at a unique local temple where the roof is made of palm fiber.
Take another off road jungle experience to visit Tirta Mampeh Waterfall.
Return to your hotel late this afternoon.
Note: We recommend wearing comfort clothes and shoes, camera, hat and sunscreen.
Dinner is at your leisure in Ubud this evening.
Overnight in Ubud.
Distance and travel time:
Ubud – Mengwi (17 km): 40 minutes
Mengwi – Tua Village (19 km): 40 minutes
Tua Village – Lake Bratan (18 km): 40 minutes
| | |
| --- | --- |
| Day 4 | Ubud – Mt Batur Sunrise – Hot Springs – Departure |
You will be picked up from lobby hotel early in morning around 0200 – 0230. Depart to the starting point at the base of Mount Batur. The drive will take approximately 90 minutes.
Upon arrival, local guides will welcome you and check all the preparation (a flashlight included), then they will give a safety briefing for the track. The first section is through a plenty of volcanic ash, sand and small rocks. The pathway is mostly uphill but with plenty of opportunities to stop. After approximately two hours (2km), you will approach the top of the crater and the terrain is a wind-swept pathway with very few rocks and vegetation
Around 0600, while sitting at the top (1717 meters), you will witness the sunrise over Mount Abang and Mount Agung. On clear days it is also possible to view Lombok's Mount Rinjani in distant. A simple breakfast (usually egg, bread, cheese, jam and fruit) and hot coffee or tea will accompany you while enjoying the view.
Continue on foot to another crater rim. You will descend from the crater along the same path as you climbed in the dark- allowing this time for spectacular views of the surroundings. You will see the lava flows and the path of destruction from the two former eruptions as well as Lake Batur in the distance.
Relax your weary limbs in the natural hot springs with stunning views across Lake Batur.

Return to your hotel for check out.
Note: Additional nights' accommodation and onwards transfers available on request.
Distance and travel time:
Ubud – Mt Batur (35 km): 1 hour 10 minutes
Have a nice holidays!
Remarks :
Every effort will be made to adhere to the planned itinerary. However, due to weather conditions and reasons beyond our control, changes to the itinerary might occur, for which the company accepts no responsibility.
We offer private tailor-made itinerary on Indonesia which offer you complete freedom of choice. Prices vary according to your selected accommodation, total number of passengers travelling in your party and seasonality of travel; please feel free to contact us for individual tailor-made itinerary as per your travel plan.
Newsletter Subscription: 訂閱最新旅遊資訊
Site Map · Privacy Policy 私隱政策(只附英文版)
© 2020 Exotic-Holidays.hk · All Rights Reserved.