Home > Europe > Iceland > 9-Days Iceland Complete - Classic Circle Tour
---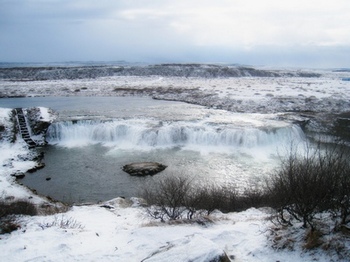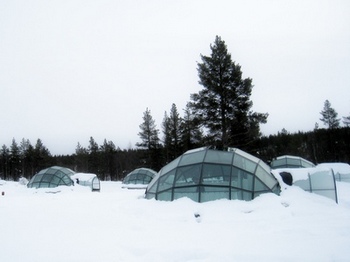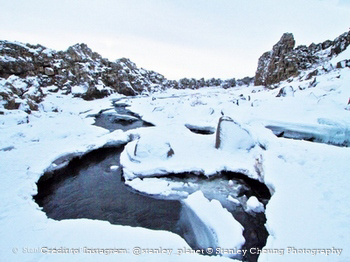 9-Days Iceland Complete - Classic CircleTour
Visit all Iceland's main attractions along the Rin Road escorted by a professional local guide.
With so much to discover and explore in Iceland, the classic, best-selling tour highlights the natural wonders, majestic landscapes and the unique character of Iceland. Features of this popular tour include stops at the Glacier Lagoon, Lake Myvatn and all the famous sights of the Golden Circle such as Gullfoss, Geysir and Thingvellir National Park.
This is a classic circle tour that provides the perfect mix of culture and nature. Get the most out of your holiday in Iceland!
Your private car and a local guide will be waiting for you at the airport. Drive from Keflavik to Reykjavik and check-in at your hotel.
Hotel stay in Reykjavik
| | |
| --- | --- |
| Day 02 | Geysir – Gullfoss – Skógar – Dyrhólaey - Vík |
Exploding Geysers - Waterfalls - Puffin Colony - Black Sand Beaches of the South Shore
Start the day with a short city sightseeing of Reykjavík. From Reykjavík head through the village of Hveragerði to explore Gullfoss, the 'Golden Waterfall', and the nearby Geysir hot spring area to see the famous Geysir and Strokkur, and numerous other hot springs and boiling mud pools. Continue along the south shore and stop to admire the waterfalls Seljalandsfoss and Skógafoss before continuing to Dyrhólaey* nature reserve. Continue to the village of Vík. Overnight in the Vík area.
*Please note that Dyrholaey is closed during nesting season in spring, middle May til June 23rd.
| | |
| --- | --- |
| Day 03 | Vík - Skaftafell National Park - Jökulsárlón Glacial Lagoon – Höfn |
Lava Fields - Europe's Largest National Park - Glacial Lagoon with Icebergs - Europe's Largest Glacier

Cross Eldhraun, the largest mass of lava ever to flow on the face of the earth, before reaching the small town Kirkjubæjarklaustur, a former site of a 12th-century Catholic convent. The tour continues over Skeiðarársandur sands to Skaftafell National Park. Continue to the stunning Jökulsárlón Glacial Lagoon to see the birthplace of icebergs. Throughout the day we are afforded magnificent views of the mighty Vatnajökull Glacier.
Overnight in the Höfn area.
| | |
| --- | --- |
| Day 04 | Höfn - East Fjords - Egilsstaðir |
Narrow Fjords - Steep Mountains - Picturesque Coastline - Mineral Collection

Drive from Höfn through Almannaskarð pass, stop and admire the majestic coastline. Continue to the towering mountains plunging vertically into the sea that form the magnificent East Fjords. Explore Petra's renowned collection of local stones and minerals.
Overnight in the Egilsstaðir area.
Highland Desert - Bizarre Lava Formations - Geothermal & Volcanic Activity - Rich Birdlife - Protected Salmon River

Explore the empty vastness of the highland desert plateau Möðrudalsöræfi, heading to the Lake Mývatn area. Visit Námaskarð pass with its boiling mud pools and vibrant colors. Explore the natural beauty of the Lake Mývatn area, including the peculiar lava formations at Dimmuborgir, the pseudo craters at Skútustaðir and Laxá salmon river. One of Mývatn area's claims to fame is that it is home to more species of ducks than any other place on Earth, with very diverse birdlife in general. Overnight in the Mývatn area.
| | |
| --- | --- |
| Day 06 | Lake Mývatn Area - Akureyri |
Waterfall "Of the Gods"- Folk Museum – Iceland's Second Largest City
Travel towards the bustling northern port of Akureyri making a stop at the magnificent Goðafoss waterfall and the old turf farm Laufás. Akureyri has some of the finest timber buildings in the country, beautifully restored to their original glory.
Overnight in the Akureyri area
| | |
| --- | --- |
| Day 07 | Skagafjörður - Borgarnes |
Fertile Farmlands - Glacial Rivers - Unique Viking Horse with Demonstration

Majestic mountains and narrow passes lead to Skagafjörður for an introduction of the unique Icelandic horse that has a special fifth gait - the tölt. Towards the village of Blönduós built on both sides of the river Blanda with Hrútey Island a protected nature reserve located in this popular salmon river. Cross the Holtavörðuheiði plateau through Borgarfjörður to the beautiful town of Borgarnes.
Overnight in Borgarnes area.
| | |
| --- | --- |
| Day 08 | Borgarfjörður - Þingvellir - Reykjavík |
Europe's Largest Hot Spring - Picturesque Waterfalls - National Park with Geological Wonders (UNESCO)

Drive to Deildartunguhver, the most powerful hot spring in the world. A stop will be made to admire the beautiful Hraunfossar waterfalls, before continuing via Hvalfjörður fjord to Lake Þingvallavatn, Iceland's largest lake, and Þingvellir National Park, the ancient site of the world's first parliament held outdoors.
Overnight in Reykjavík.
| | |
| --- | --- |
| Day 09 | Reykjavi departure |
Transfer to Keflavik airport for departure.
Have a nice holidays!
Remarks :
Every effort will be made to adhere to the planned itinerary. However, due to weather conditions and reasons beyond our control, changes to the itinerary might occur, for which the company accepts no responsibility.
All tours can be shaped according to your travel time and budget, from luxury hotels to basic camping, whether for one day or many, taking in the sights with a well-trained guide, or action packed days to experience Iceland's landscape. We can provide all the services you need; with transportation in private vehicle, qualified and experienced tour guides, itinerary planning, booking restaurants, accommodation, museums, entertainment, activities and many other things to make your tour comfortable, informative and enjoyble. By combining your own ideas and special interests with our knowledgeable tour planning team, we can creat your own unique group tour that will show you what you want to see in Iceland!
Booking and further information:
Early booking is highly recommended to avoid disappointment. Please feel free to contact our travel planner for any information or planning of this life time adventure!
Newsletter Subscription: 訂閱最新旅遊資訊
Site Map · Privacy Policy 私隱政策(只附英文版)
© 2020 Exotic-Holidays.hk · All Rights Reserved.