Home > Europe > Iceland > 6-Days Reykjavik and Iceland's Highlights
---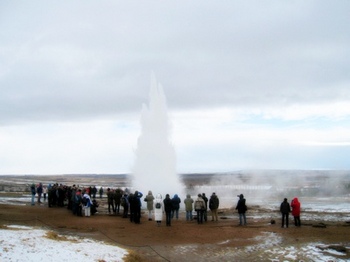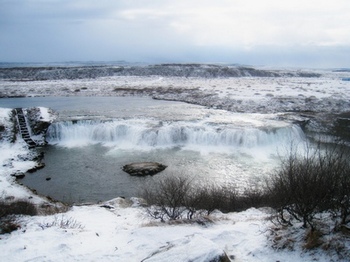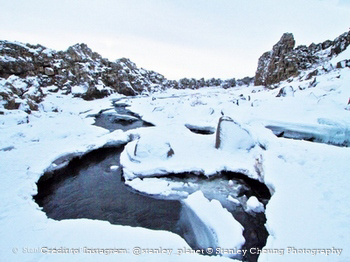 6-Days Reykjavik and Iceland's Highlights
23 May 2019 ~ 18 March 2020
Price from Euro 946 per person
Discover Iceland's unforgettable natural wonders and the vibrant capital of Reykjavik on this value-priced trip. You'll be based in trendy Reykjavik and explore the best of Icelandair nature each day.
| | |
| --- | --- |
| Type of tour | Escorted Group Tour |
| Seasons | 23 May 2019 ~ 18 March 2020 |
| Tour Duration | 6 days/5 nights |
| Language | English speaking |
| Transportation | By Bus |
| | |
| --- | --- |
| Day 01 | Arrival in Iceland – Reykjavik 雷克雅未克 |
Upon arrival, head through passport control, collect your bags and go through customs to the Arrival Hall. The FlyBus transfer shuttle is waiting outside the arrivals hall. Please show your confirmation information to the attendant on board and let him or her know the hotel you are staying in Reykjavik.
Important: The FlyBus is a shared bus transfer. You will not be met directly in the airport by a driver.
Once in Reykjavik, check in at your hotel. If you arrive early in the day, you might want to explore Reykjavik's old town area, location of many museums and galleries. You might also enjoy visiting one of the city's outdoor geothermal swimming pools where you can shake off your jetlag. In the afternoon, you could take one of our day tours, such as whale watching or horseback riding, both bringing you close to Iceland's nature and landscape.
Dinner is on your own. Reykjavik offers a multitude of restaurants and/or coffee-houses, making dinner a great way to get better acquainted with Iceland's capital. This evening, around 18:00 hrs, there is an information meeting for you to meet your locally-based guide for the tour and the other people in your group (location details provided later) . Your guide will go through the week's itinerary and suggestions of things you can do in Reykjavik during your free time. Enjoy a welcome drink and the opportunity to get to know your travel companions.
Overnight stay in Reykjavik.
Please note that most hotels begin check-in between 14:00 hrs and 16:00 hrs.
Late Evening suggestion:
Interested in northern lights? Perhaps you might like to book a northern lights tour with us by bus or by boat. Let us know at booking time and we'll be happy to book a tour for you!
| | |
| --- | --- |
| Day 02 | Get to know Iceland's Capital – Reykjavik 雷克雅未克 |
Walking tour - Free time in Reykjavik
Breakfast at your hotel. Since Reykjavik will be your home for the next few days, today is a great day to get to know the city! Meet your local guide for a fun and informative walking tour of the downtown area. Your guide will point out some of the city's best-known places and fill you in on the history and daily life of the city. You'll also get tips and recommendations from your guide on local favourite hangouts for food and fun.
Some of the many places you'll see on the tour include Hallgrimskirkja Church, the City Hall, Reykjavik Ponds, Harpa Concert Hall, and the Old Harbor. During the tour, your group will stop at a downtown bakery for a taste of a typical Icelandic treat.
The tour ends in the downtown area, where the guide will leave you to enjoy Reykjavik as you please for the rest of the day. Reykjavik has some great museums that highlight the city's history and its lively art scene. One of the personal favourites is the Interactive Reykjavik Settlement Museum, where you can view an excavated Viking longhouse – the oldest known building in Reykjavik – and discover how life was in the early Middle Ages. Take a walk along the main shopping street and browse art galleries and Icelandic handicrafts/design shops. Stroll along one o the seacoast footpaths and enjoy the ocean views. Go swimming in one of the city's famous geothermal pools. Enjoy a cup of coffee at a cozy coffee house. There are many ways to have a great afternoon in the world's northernmost capital. Return to the hotel at your own leisure (transfer is on your own). Evening and dinner are on your own.
| | |
| --- | --- |
| Day 03 | Reykjavik – Thingvellir National Park – Gullfoss – Geysir – Reykjavik |
Ancient parliament and Mid-Atlantic Ridge – Golden Waterfall – Lively Geysers
Breakfast at your hotel before heading on to the famous Golden Circle route. Iceland's Golden Circle showcases a trio of celebrated natural attractions. Start with a visit to Thingvellir National Park (a UNESCO World Heritage Site), where Viking settlers established an annual assembly in AD 930. This parliament has now become the world's oldest ongoing. Thingvellir is also a geological masterpiece, as it marks the visible site of the mid-Atlantic Ridge where the North American and Eurasian continental plates meet. You can walk along a path taking you between the canyon marking the location of the ridge. Your guide will tell you about some of the important things that happened in Iceland's history. It is interesting to imagine what Thingvellir must have been like hundreds of years ago when farmers, chieftains and merchants journeyed from all corners of Iceland to meet here to make laws, settle disputes, arrange alliances and meet old friends.
Head through scenic farmlands to the celebrated Gullfoss waterfall, believed by many to be Iceland's most beautiful falls. Several walking paths take you to different views of the double-ledged waterfall. During winter the falls sometimes freeze, creating magical ice shapes. Nearby is the Geysir Hot Spring Area, alive with boiling mud pits, steam vents, and exploding geysers. The most famous of these is Strokkur, a high-spouting geyser that erupts every ten minutes, but there are many quirky and intriguing little geysers bubbling away.
After a beautiful day in the Golden Circle area, return to Reykjavik for the evening.
Overnight in Reykjavik
| | |
| --- | --- |
| Day 04 | Reykjavik – Seljalandsfoss – Skogafoss – Vik – Reykjavik |
Scenic Waterfall – Volcanic and Glacial Views – Charming Village – Black Sand Beach
Breakfast at your hotel. Drive along the iconic South Shore, an area of Iceland that is beautiful to view in the winter. This is one of the main farm regions of the country, and the road will pass by typical Icelandic farms, often with Icelandic horses in the fields. Depending on the weather, you might also get a glimpse of beautiful Mount Hekla, Iceland's most frequently-erupting volcano, and glacier-crowned Eyjafjallaokull, the famous volcano whose 2010 eruption halted air traffic worldwide. You'll certainly see signs of their impacts on Iceland. You might even get a glimpse of the Westman Islands archipelago off the coast of Iceland. Stop at two spectacular waterfalls, each with its own charm and character. Depending on the trail conditions you can walk behind Seljalandsfoss. Skogafoss is one of the country's most photographed waterfalls and is said to be the hiding place for ancient treasure.
As you drive along the coast, you'll also get a view of Myrdalsjokull, Iceland's fourth largest glacier.
The road leads to charming Vik, Iceland's southernmost village. Visit Reynisfjara beach, where you can take a walk on the black sands, admiring the extraordinary road formations and thundering waves of the Atlantic Ocean. The North Atlantic waves here are very powerful, and the rumbling sound of them crashing against the dark shore is something you will always remember. Far out to sea you can see the Reynisdrangar sea stacks. According to old legends, there were once trolls.
Return to Reykjavik for another night in the lively capital city. Dinner is on your own.
| | |
| --- | --- |
| Day 05 | Reykjavik – Reykjanes – Blue Lagoon – Reykjavik |
Reykjanes Seacoast – Moon-like landscapes – Colorful Geothermal Area – Relaxing Spa
Breakfast at your hotel. Today you'll take a beautiful coastal road that leads onto the breath-taking Reykjanes peninsula. Reykjanes was designated a UNESCO Geopark in 2015 because of its many interesting geothermal and volcanic features, and it's a fantastic place to explore.
Drive past the Presidential residence of Bessastadir and to the town of Hafnarfjordur. Take a coastal road to Lake Kleifarvatn, set in fascinating, moon-like surroundings. If you enjoy crime novels, Kleifarvatn is the setting of a famous Icelandic suspense novel, The Draining Lake, by Amaldur Indridason.
Near the lake's southern end lies Krysuvik, where powerful jets of steam escape from deep below the earth's crust and sulphurous steam rises from numerous geothermal vents. You can see numerous small hot springs, brightly-colored mud pots, boiling pools and other types of geothermal activity. Continue under low mountains along the shoreline to stop by craggy cliffs rising sheer from the sea. This is home to Grindavik, a town with a sizeable fishing fleet. Then head for the world-renowned Blue Lagoon 藍湖. Set in a black lave field, this geothermal spa is a lagoon filled with warm mineral-rich seawater that provides the ultimate interaction and relaxation with Iceland's raw nature. Here you can enjoy a lovely soak in the healing waters of the lagoon a unique wonder of nature with pleasantly warm, mineral-rich water in the middle of a black lava field. Return to Reykjavik, where the evening is at your own leisure.
Transfer Information:
This evening you should speak with your hotel's front desk about your FlyBus transfer for tomorrow. The hotel staff should have the latest information on the transfer times and can set up the transfer hotel pick up for you and let you know what time the bus will come to the hotel.
Overnight in Reykjavik. Dinner is on your own.
Day 06

Reykjavi departure

雷克雅維克
Breakfast at your hotel. Please take note that this might be a light breakfast if you are taking an early morning departure flight. Transfer to the International airport for your departure flight.
Have a nice holidays!
Remarks :
Every effort will be made to adhere to the planned itinerary. However, due to weather conditions and reasons beyond our control, changes to the itinerary might occur, for which the company accepts no responsibility.
Reykjavik and Iceland's Highlights Tour Prices:
All rates are quoted in Euro(€) per person
All departures are guaranteed, minimum 2 paying persons
Maximum group size: 24 people
Language

Category

Departures

Double sharing

Single Room

Triple Room

English
Comfort
(Fosshotel Lind)

09 October 2019
13 November 2019
27 November 2019
15 January 2020
22 January 2020
26 February 2020
18 March 2020

€946
€1,289
€902
English
Quality
(Centerhotel Miogardour)

09 October 2019
13 November 2019
27 November 2019
15 January 2020
22 January 2020
26 February 2020
18 March 2020

€1,032
€1,577
€1,008
Accommodation:
This tour stays in one of the following hotels (chosen at time of booking and based on hotel available at time of booking). Please note this is an advised hotel list and subject to change.
Comfort Option:
Fosshotel Lind
Fosshotel Lind, centrally located in Reykjavik, is near Laugavegur, the city's main shopping area. Numerous restaurants, cafes, shops, museums and art galleries can be found just around the corner. The hotel features 78 rooms in the quiet neighborhood of Raudarastigur. Aeverage size of standard rooms: 17.7 sqm (191 sq feet) in size. Rooms included private bathroom with shower, satellite TV, coffee and tea maker, hairdryer, safety box, telephone, free Wi-Fi. Hotel has a breakfast room, with a good selection of restaurants within walking distance.
Quality Hotel Option:
CenterHotel Midgardur
Midgardur is ideally located in short walking distance from all the main attractions in the city center. The hotel offers comfortable and modern rooms and a Nordic fusion restaurant. The hotel has 170 rooms with private bathroom with shower, mini bar, telephone, satellite TV, free Wi-Fi, hairdryer and safety deposit box. Average size of standard rooms 17.7 sqm (191 sq feet) in size. The Lobby Lounge is a great place to relax and offers minimalist lighting and plants that creates a soft and cozy ambience. The modern U-shaped design of the hotel features a tastefully decorated secluded garden, accessible for guests both from the lobby as well as from the restaurant. Jorgensen Kitchen and Bar serves a variety of dishes prepared with fresh, local, and organic ingredients. The restaurant has a cool and modern vibe but at the same time is very cozy and comfortable. The handcrafted cocktails are a must try. The hotel's exquisite Midgardue Spa includes a dry sauna, treatment rooms and two large hot tubs, located both inside as well as outside in a secluded garden. There is also a fitness area for those who like to stay fit during their travels.
Note: We reserve the right to alter routes without prior notice due to road conditions.
What is included and not included:
Round-trip airport/hotel transfer on Fly/Bus airport shuttle,
Information meeting on evening of Day 1,
Welcome drink (Day 1),
Expert local English-speaking guide from day 2 to day 4,
Free Wi-Fi on board motor coach,
Accommodation x 5 nights in a standard room with facilities in Reykjavik,
Icelandic breakfast (except arrival day) ***,
Locally guided walking tour of Old Town Reykjavik, including a visit to an Icelandic bakery with a taste of traditional coffee/tea and cake (day 2),
Guided motor coach tour (day 3-5),
Free Wi-Fi on board motor coach (day 3-5),
Blue Lagoon bathing fee, including towel, silica mud mask and a drink of your choice (day 5),
use of crampons/cleats (if needed) for walking on snow/ice covered surfaces,
Great photo stops,
Seat rotation during the tour,
Customer care service during office hours,
24-hours Iceland Travell emergency line assistance while you are in Iceland.
*** Please note that this might be a light breakfast if you are taking an early morning departure flight.
Breakfast on arrival day,
international airfare,
baggage porterage at airport/hotel,
personal travel insurance (highly recommended),
swimming suit at the Blue Lagoon (rentals available),
beverages, snacks, lunches, dinners unless otherwise noted in itinerary,
guaranteed early check-in (check-in time for most hotels in Iceland starts between 14:00 hrs and 16:00 hrs,
guaranteed late check-out,
any services not specially listed under "included".
Remarks :
Every effort will be made to adhere to the planned itinerary. However, due to weather conditions and reasons beyond our control, changes to the itinerary might occur, for which the company accepts no responsibility.
Please feel free to contact our travel specialist for tour departure dates and prices enquiry.
All tours can be shaped according to your travel time and budget as on private tour basic, from luxury hotels to basic camping, whether for one day or many, taking in the sights with a well-trained guide, or action packed days to experience Iceland's landscape. We can provide all the services you need; with transportation in private vehicle, qualified and experienced tour guides, itinerary planning, booking restaurants, accommodation, museums, entertainment, activities and many other things to make your tour comfortable, informative and enjoyble. By combining your own ideas and special interests with our knowledgeable tour planning team, we can creat your own unique group tour that will show you what you want to see in Iceland!
Booking and further information:
Early booking is highly recommended to avoid disappointment. Please feel free to contact our travel designer for any information or planning of this life time adventure!
Newsletter Subscription: 訂閱最新旅遊資訊
Site Map · Privacy Policy 私隱政策(只附英文版)
© 2020 Exotic-Holidays.hk · All Rights Reserved.