Home > Africa > Ethiopia > 7-Days South Omo Valley Tour
---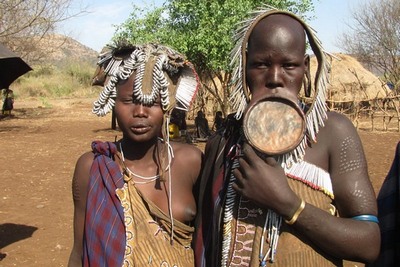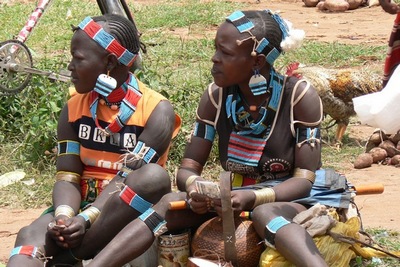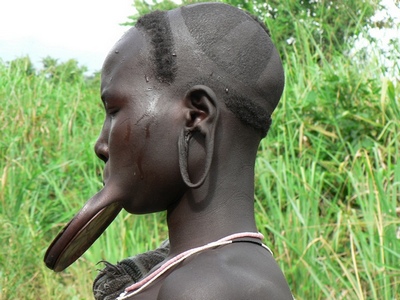 7-Days South Omo Valley, Ethiopia

| | |
| --- | --- |
| Day 01 | Arrival Addis Ababa and sight seeing |
Arrival Addis Ababa and transfer to your hotel. Depending on your arrival time make sight seeing in Addis Ababa. The sight seeing includes the national museum (where you can see the Lucy fossil skeleton) found) the Ethnological museum, Trinity cathedral church, Entoto hills and Merkato.
| | |
| --- | --- |
| Day 02 | Drive to Arba minch via Butajira |
Morning after break fast drive to Arba minch through Butajra with some stops to visit Dorze people on the way. Among their very interesting cultures are their houses built from bamboo way of life and cultivation of the false banana (from which they extract their local bread, called Kotcho).
| | |
| --- | --- |
| Day 03 | Boat trip on lake Chamo and drive to Jinka via Konso tribe |
Early in the morning make boat trip excursion on lake Chamo to see some crocodiles, Hippos and a lot of water birds and proceed. Then proceed driving to Jinka via Konso tribe village.
| | |
| --- | --- |
| Day 04 | Excursion to Mursi Village then drive to Turmi |
Early excursion to The Mursi tribes village which are well known Omo peoples. The most famous tradition includes the fierce stick fighting between the men and the lip plate worn by the women. The origin of this tradition is not known but the Mursi themselves consider it as something that makes them distinguish from the surrounding tribes. Then proceed driving to Turmi.
| | |
| --- | --- |
| Day 05 | Excursion to Omorate |
Excursion to Omorate to visit the Dasenach tribes across the Omo river by wooden local boat then come back to Turmi and in the after noon visit the nearby hammer tribe village, also possibility to see special occasion ceremonies like wedding and ritual.
| | |
| --- | --- |
| Day 06 | Drive back to Arba minch via Konso tribe Village |
After break fast drive to Arba minch and on the way visit konso tribe village. Konso tribe is known for their unique social life structure and practicing the agriculture terracing.
| | |
| --- | --- |
| Day 07 | Drive back to Addis Ababa |
Early morning after break fast drive back to Addis and En route you can visit Tiya and Melka Kunture archeological site. Evening fare well dinner and transfer to air port for fly back home.
Have a nice holidays!
Remarks :
Every effort will be made to adhere to the planned itinerary. However, due to weather conditions and reasons beyond our control, changes to the itinerary might occur, for which the company accepts no responsibility.

Newsletter Subscription: 訂閱最新旅遊資訊
Site Map · Privacy Policy 私隱政策(只附英文版)
© 2020 Exotic-Holidays.hk · All Rights Reserved.